Troubling Trends for Youth in Uganda's Democracy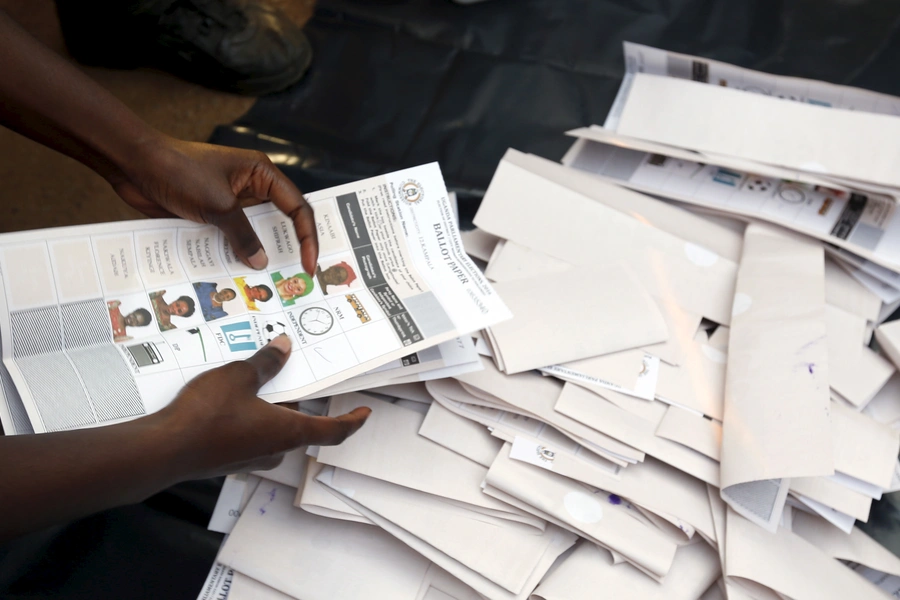 Ugandans are scheduled to head to the polls early next year to select a president, parliamentarians, and local officials. But recent reports suggest that a shockingly large number of young Ugandans will simply not be able to participate in the election—a notable irony in one of the world's youngest countries, where some 77 percent of the population is under the age of twenty-five.
Uganda's Electoral Commission has declined to pursue an extended voter registration period aimed at first-time voters, which was requested by some members of parliament. That means that well over a million Ugandans who will have reached the age of enfranchisement when the election occurs will not be able to express their will at the ballot box. Apparently the largest voting block in the country is not a sufficient priority for election officials. 
Young Ugandans may well see this as another element in the government's often violent campaign to neutralize the political threat represented by MP Robert Kyagulanyi—better known as Bobi Wine—and his People Power movement, which has a large youth following. While harassing opposition politicians has become something of a tradition in Uganda, Wine represents a new, generational challenge to seventy-five-year-old President Yoweri Museveni, who has been in office since 1986. Authorities have repeatedly arrested Wine and his supporters, prevented him from holding public meetings, and intervened to stop journalists from covering him.
But this issue also points to a larger problem throughout the region. Africa is astonishingly young, but its young adults are voting less than other citizens. The future is not being charted by those who will actually live with the consequences of today's decisions. Lines of accountability between voters and political leaders, along with the rule of law and access to independent media, are crucial elements in making democracy work. Africa is not immune to global dissatisfaction with the way democracy is working.
Those who wish to see democracy thrive on the continent must work urgently to reduce the barriers to young people's participation and tackle the complex issues of mistrust and exclusion so corrosive to peace and development.