Trump's Search for Absolute Sovereignty Could Destroy the WTO
The Trump administration's conviction that the World Trade Organization violates American sovereignty endangers the organization and the international trading system.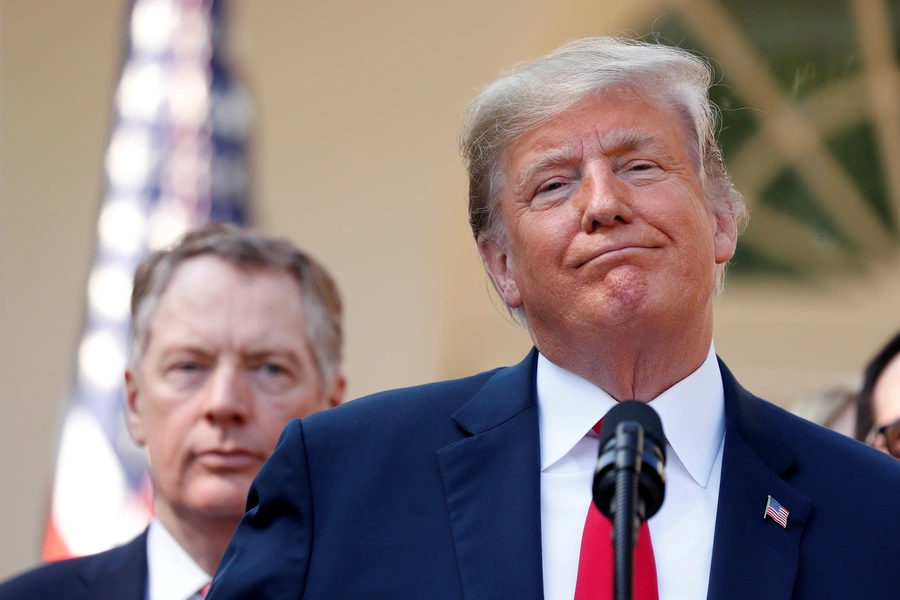 In an article for World Politics Review, I examine how the Donald J. Trump administration's pursuit of absolute sovereignty has contributed to the challenges facing the World Trade Organization (WTO) and the rules-based international trading system.
The World Trade Organization is in crisis. Member states doubt its capacity to spur economic liberalization, counter China's market-distorting policies or resolve deepening trade disputes. But the biggest threat it faces comes from its erstwhile champion, the United States. President Donald Trump is determined to weaken, even destroy, the organization. The White House speaks the language of reform, yet its ultimate objective is not to fix it but to nix it. The administration's antipathy is rooted in the conviction that the WTO violates American sovereignty. 
Read the full World Politics Review article here.