The Truth About United States' Complicity in DRC's Fraudulent Election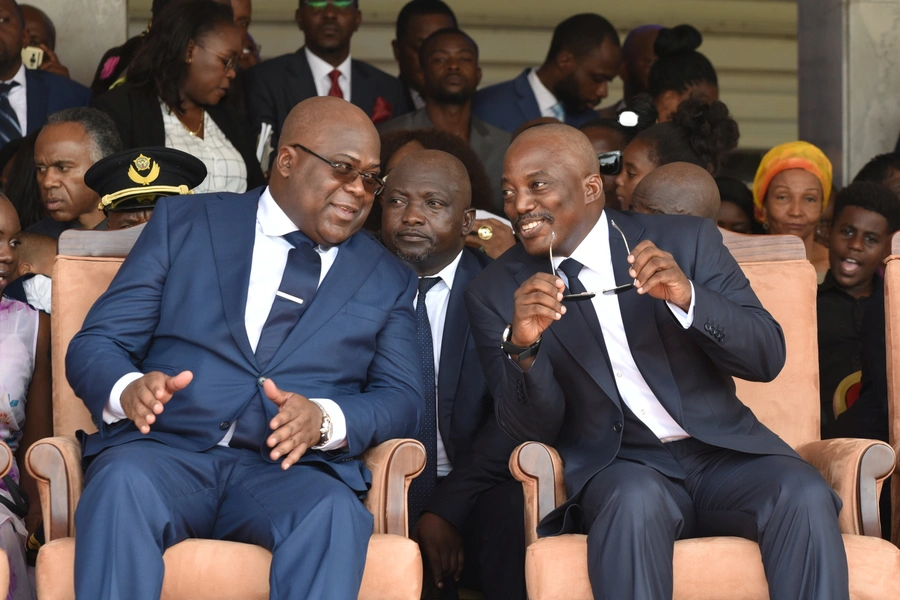 When John Bolton rolled out the Trump administration's Africa strategy late last year, many observers noted the absence of language around strengthening democratic accountability and strong governance, or supporting those defending human rights on the continent. In the weeks that followed, the world got a clearer sense of what those omissions might mean—nowhere more so than in the Democratic Republic of the Congo (DRC).
On January 24, Felix Tshisekedi was sworn-in as the DRC's new president. U.S. Ambassador Michael Hammer heralded the moment as the "first-ever peaceful, democratic transfer of power" in the country. It may have been peaceful, but it was democratic only in the way that a movie set's facades are actual buildings. They look right at a glance, but once you peer inside, there is nothing there. All available evidence indicated that Tshisekedi did not win the election. Nor were there rules or laws in Congo that could somehow explain the backroom deal that determined the announced electoral outcome. The election was stolen, pure and simple. The Congolese people who bravely came out to vote were treated like unwitting extras in a drama staged by elites.
Despite having suggested it would isolate and pressure those undermining democracy in Congo just days before, the Trump administration decided to join other states in accepting the sham outcome in an effort to stave off a potentially violent stalemate in Congo. The wisdom of that choice is debatable. Congo's instability is largely a function of deeply flawed and unaccountable governance, so the idea that an unaccountable leader and dubiously legitimate parliament will improve security over time sounds a lot like wishful thinking. Proponents of this idea prefer to call it prudence. But prudence is one thing; praising the democratic nature of Tshisekedi's ascendance is another.
The people of Congo have good historical reasons to be skeptical of the United States. At a minimum, officials should choose their words with care. The United States' interest in democratic legitimacy may be highly selective right now as it clearly matters a great deal more to this administration in Venezuela than in the DRC. But outright misrepresentations do us no favors. There are plenty of forces around the world working to devalue the meaning of ideas like democracy, or even truth. The United States ought not to join them.