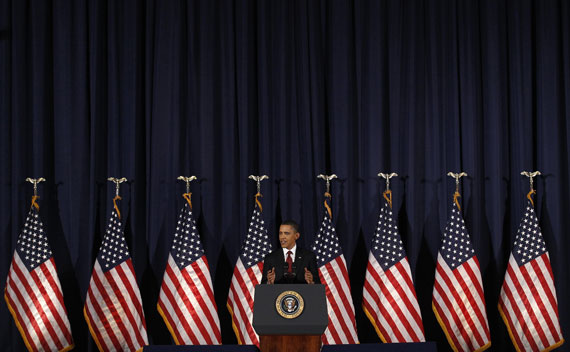 I have a new post up over at CNN.com's Global Public Square on President Obama's address to the nation last night on Libya. I doubt that the speech did much to change the public debate.
If you believed in Operation Odyssey Dawn before the off-stage voice intoned "the President of the United States," you probably thought the president offered a spirited and even moving defense of his refusal "to wait for the images of slaughter and mass graves before taking action."
If, on the other hand, like me you are skeptical of the operation or are worried that the administration hasn't thought through what comes next, you probably spent a lot of the speech muttering "wait a second." The speech was much more about what the president has done than about than about the challenges we face next.
Either way, it's a mistake to put much stock in speeches like the one we saw last night. As LBJ, Richard Nixon, and George W. Bush can attest, even the most eloquent address to the nation is quickly forgotten if the public decides that a war is going badly.
Conversely, a poorly argued or badly delivered speech becomes a historical side note if the United States prevails in a conflict. (Quick: Do you remember what Clinton told the nation about Kosovo back in 1999?) In the end, deeds trump words.