Uganda Renews Clampdown on the LGBT Community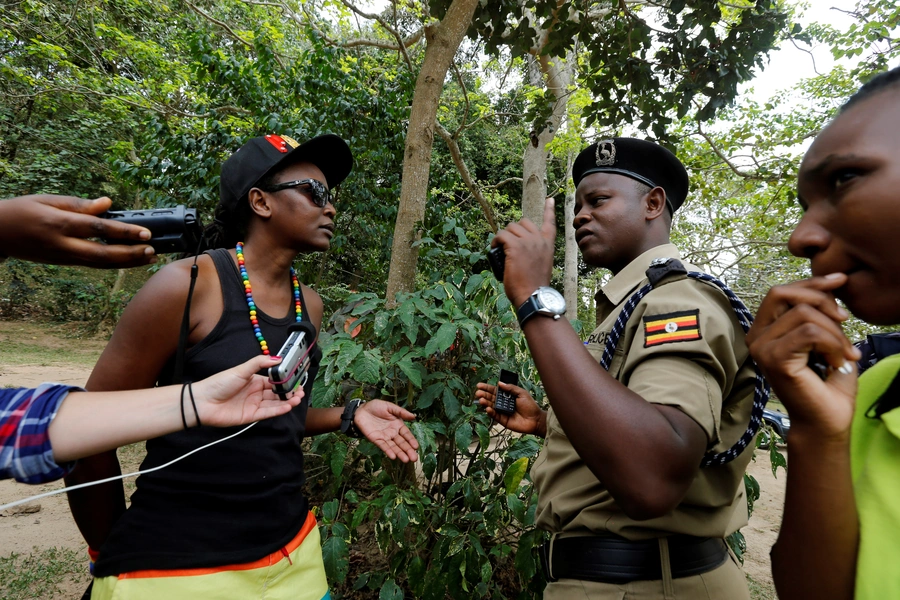 Neil Edwards is the volunteer intern for CFR's Africa Program in Washington, DC. He is a master's candidate at the School of International Service at American University and a returned Peace Corps Rwanda volunteer.
On November 11, police in Uganda arrested 125 members of the LGBT community. The Kampala police assert that the Ram Bar, which is frequented by the LGBT community, is a hot spot for smoking opium and shisha. Although reports suggest that only a few were smoking, those arrested were charged with violating the Tobacco Control Act, which outlaws smoking with a shisha water pipe, among other things. They face imprisonment for up to six months. Those arrested deny the charges, claiming that they were distributing condoms and anti-retroviral drugs to prevent the spread of HIV. The raid is the second of this month—part of a renewed crackdown on the LGBT community.
In February 2014, Uganda's president, Yoweri Museveni, signed into law the Anti-Homosexuality Act. Under the law, those convicted of "homosexual acts" faced seven years to life in prison. The law also included provisions that extradite Ugandan nationals living outside of the country and extradite them back to Uganda to receive sentencing. The law elicited international outrage and governments withheld aid to Uganda. In part due to this international pressure, in August 2014, the Constitutional Court of Uganda ruled the act invalid on procedural grounds.  
Even without the draconian legislation, homosexuality is still illegal in Uganda under the penal code established by the British during colonial rule. According to that law, "whoever voluntarily has carnal intercourse against the order of nature with any man, woman or animal shall be punished with imprisonment for life, or with imprisonment…for a term which may extend to ten years, and shall be liable to fine." The current penal code, established in 1990, punishes intercourse with "any person against the order of nature." 
 
In 2007, the Ugandan LGBT community was estimated to be 500,000 people, about 1.6 percent of the population. More recent data are difficult to gather because many Ugandans are scared to identify as a member of the LGBT community. Members face frequent harassment, sometimes violent and often by state officials. This makes it difficult for them to make use of government services, find employment, and access healthcare. In politically repressive and authoritarian Uganda, citizens face limitations to their freedom of speech, making it difficult to educate the LGBT community about health, let alone host a gay pride parade. 
Reports indicate that there have been recent increased levels of violence and discrimination against the LGBT community. Human Rights Watch reported that sixteen detainees were forced to undergo anal examinations following a raid in October. Police have also searched the houses of suspected members of the LGBT community, confiscating condoms, lubricant, and anti-retroviral medicine, and charged them with "carnal knowledge against the order of nature." 
Weeks before this latest crackdown, MPs introduced new legislation similar to the 2014 Anti-Homosexuality Act. In this newer version, the death penalty was reintroduced (it had been scrapped from earlier versions) and extended to those supporting the LGBT community. International pressure is again needed to protect the legal and social rights of the LGBT community and stop this bill from becoming law.