UN Peacekeeping Recognizes that Women are Key to Lasting Peace amid COVID-19
The contributions of women peacekeepers are critical in the midst of the coronavirus pandemic, as peace operations protect civilians where violence continues, and support ongoing peace processes and elections as they adjust to coronavirus-related constraints.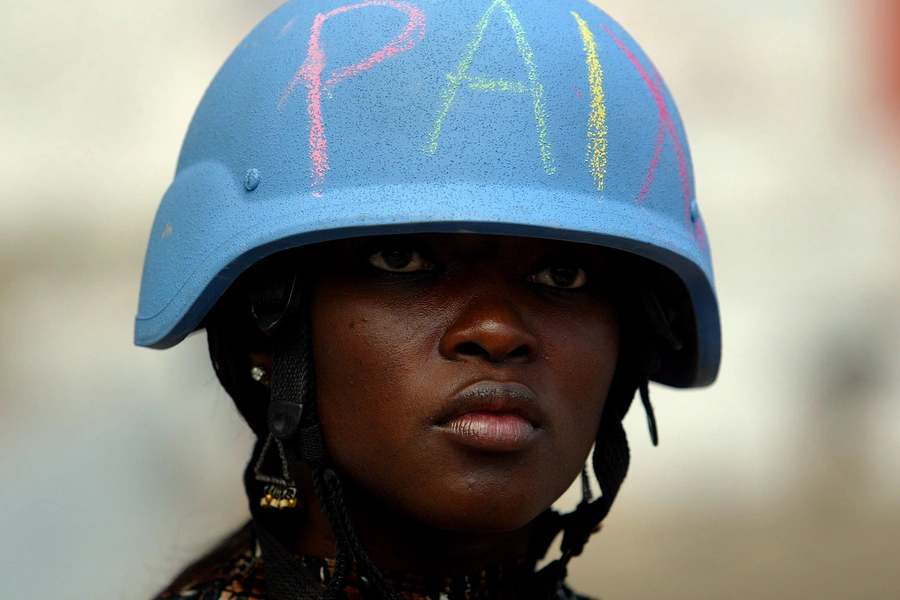 When the United Nations paid tribute to its uniformed and civilian personnel on the International Day of UN Peacekeepers, it selected a theme to honor a proven but overlooked resource: women in peacekeeping. And for its annual UN military gender award, UN Secretary-General António Guterres singled out two peacekeepers for making peace operations more effective: the Indian Army's Major Suman Gawani for helping the UN Mission in South Sudan better protect civilians from sexual violence, and the Brazilian Commander Monteiro de Castro Araujo for assisting the UN Mission in the Central African Republic improve its community outreach by quadrupling the number of patrols that consult local women every month. "As we confront today's challenges, their work has never been more important or relevant," Guterres reflected.
For decades, women were primarily absent from peacekeeping missions, but as their deployments increased, so did the evidence that their participation improved mission effectiveness and advanced stability. From accessing populations and venues that may be closed to men, increasing situational awareness of potential security risks, de-escalating tensions and building trust with communities, research and experience have demonstrated that women peacekeepers enhance peacekeeping performance.