The U.S. Message on Iran is Reminiscent of 2002
The march to war against Iran is echoing the drumbeats of America's last major Middle Eastern invasion.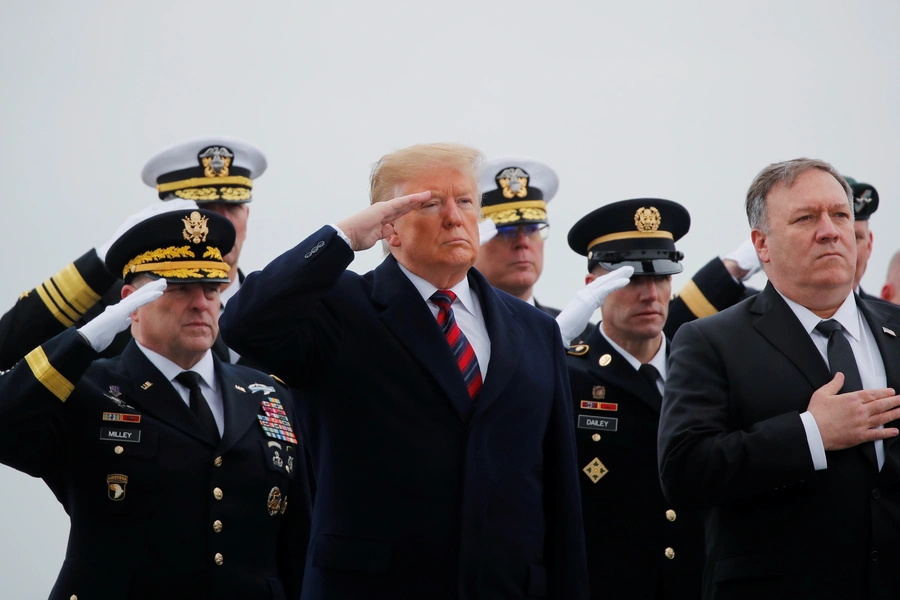 The Trump administration has repeatedly stressed that last week's Middle East conference in Warsaw, Poland—officially dubbed the Ministerial to Promote a Future of Peace and Security in the Middle East—was merely an effort to demonstrate international solidarity and support for isolating Iran. But it sure felt like a war summit—a very familiar, and exceedingly ominous, war summit.
The meeting—which was attended by Vice President Mike Pence, Secretary of State Mike Pompeo, the Israeli prime minister, a smattering of Arab foreign ministers, Poland's chief diplomat, and the British foreign secretary—coincided with the 40th anniversary of the Islamic Republic. U.S. National Security Advisor John Bolton marked that occasion by posting a video on Twitter outlining Washington's long list of grievances and accusations leveled at Iranian leaders. Bolton concluded by addressing the supreme leader, Ayatollah Ali Khamenei, directly and declared: "I don't think you'll have too many more anniversaries." Pence used the conference to aim harsh words at U.S. allies in Europe, whom he essentially accused of aiding and abetting an enemy of the United States.
Taken together—the Warsaw conference, Pence's bullying of the Europeans, Bolton's threatening video, and the broader background noise in Washington—the events of the past week were familiar in a foreboding way. The chatter about Iran has not become the war fever that gripped Washington in 2002 over Iraq, but the echoes of that year are not hard to miss in the Trump administration's effort to shape the domestic and international debate about Iran. No one has made a reference to smoking guns and mushroom clouds, but how far off are we when the most senior U.S. officials have essentially declared their Iranian counterparts to be little more than a murderous gang hellbent on dominating the region? This was the same message that the George W. Bush administration stressed over and over again about Saddam Hussein and Iraq.
The full text of this article can be found here on CFR.org.