What Americans Think About Foreign Policy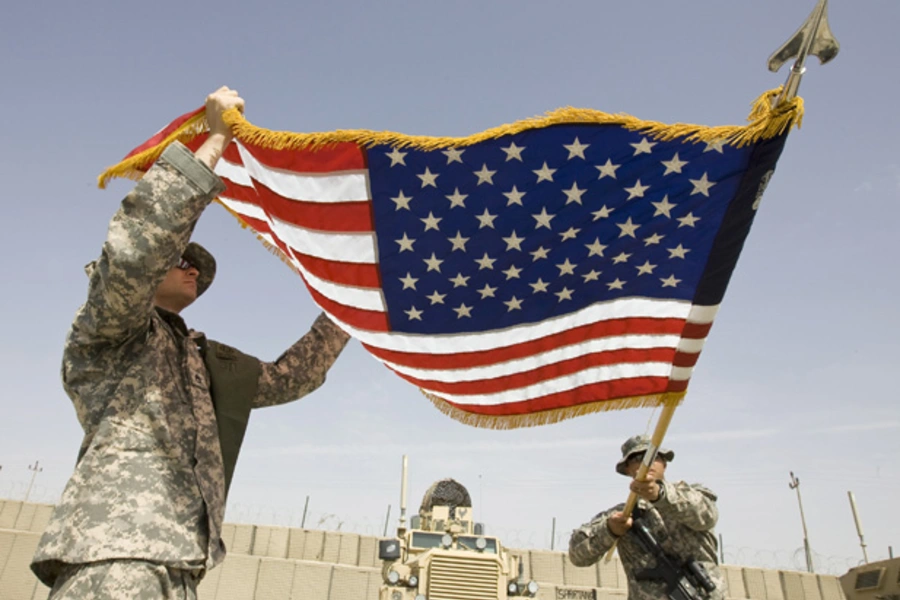 The Chicago Council on Global Affairs came out today with its new (and lengthy) survey on what Americans think about the world and America's place in it. The Chicago Council has been conducting foreign policy surveys periodically since 1974, and they have been the gold standard in the field for about as long. I have only had time to read the executive summary and glance at a few charts, but here are some of the survey's findings:
 Protecting the jobs of American workers continues to elicit the broadest support as a "very important" foreign policy goal of the United States, with 83 percent of respondents naming it. To put that number in perspective, 72 percent say that "preventing the spread of nuclear weapons" is "very important," 64 percent say "combating international terrorism," 33 percent say "climate change," and just 14 percent say "helping to bring a democratic form of government to other nations."

Nearly seven in ten Americans think that defense spending should be cut; that's up 10 percentage points from two years ago.

Seven in ten Americans favor using U.S. military force "to stop a government from committing genocide and killing large numbers of its own people." In comparison, five in ten Americans favor intervening "if Israel were attacked by its neighbors," and only four in ten favor coming to the aid of Seoul "if North Korea invaded South Korea."

For the first time since the Chicago Council started asking the question in 2002, a majority of Americans (52 percent) say that U.S. economic aid to Egypt should be cut or halted entirely, up 13 percent from two years ago. Forty-one percent of Americans want to cut economic assistance for Israel; that's up seven percentage points since 2010.

A majority of Americans (52 percent) think that Asia is now more important than Europe. Two years ago, Americans gave the nod to Europe by a margin of 51 to 41 percent.

Republicans (70 percent) remain the most enthusiastic about the United States playing an active role in world affairs. Democrats (60 percent) and Independents (55 percent) are less so. Support for an active international role has fallen across all three political groups over the past decade, but the decline has been sharpest among Independents (15 percentage points).
I will be referring a lot to the Chicago Council's survey a lot in the months to come. If you are interested in what the public thinks about the world beyond the water's edge, I highly recommend that you read the survey.