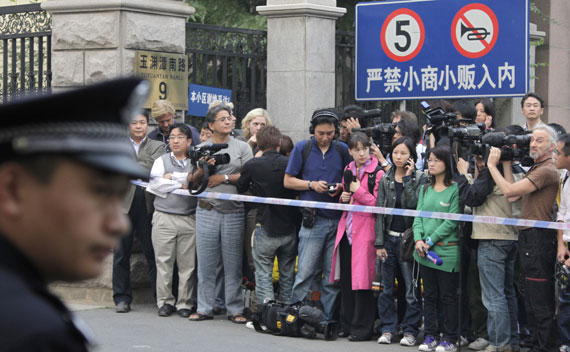 All the political swirl surrounding Liu Xiaobo and his Nobel Peace Prize will soon die down, returning again no doubt when the prizes are actually awarded in December. For me, as I have written in previous postings, the import was as much about Liu, himself, as it was about the potential for the Nobel to act as a catalyst for broader political change within China. However you want to define that change, it is difficult to argue that the country wouldn't benefit from greater transparency, the rule of law, and some form of real official accountability.
Yet Liu's win resonates deeply with many others for many other reasons, and it bears highlighting them. Kwame Anthony Appiah, a professor of philosophy at Princeton University, for example, writes, "a government that cannot hear from its people cannot govern well" and raises the issue of just how many others in China are working alongside Liu, at least in spirit--Gao Zhisheng, the missing human rights lawyer and Chen Guangcheng, the blind defender of rural Chinese, among them. The Forbes reporter Gady Eptsein also raises the danger of becoming desensitized by the "relentlessness of everyday authoritarianism" and forgetting those less fortunate than Liu, who have not been awarded the Nobel Peace Prize for their efforts. And finally Evan Osnos reminds us all that Liu's fight to protect individual rights is that of every Chinese, and that "Liu Xiaobo is, in every possible way, Chinese, and his fellow citizens have much to celebrate."
Of course, the sobering truth is that the Peace prize has not freed Liu from prison, where he still remains, nor will it alone achieve broader political reform in China. But it has raised the volume of the those voices calling for change, and that is certainly reason to celebrate.
(Photo courtesy Reuters/Petar Kujundzic)