What to Watch in 2012: A Leading Multilateral Role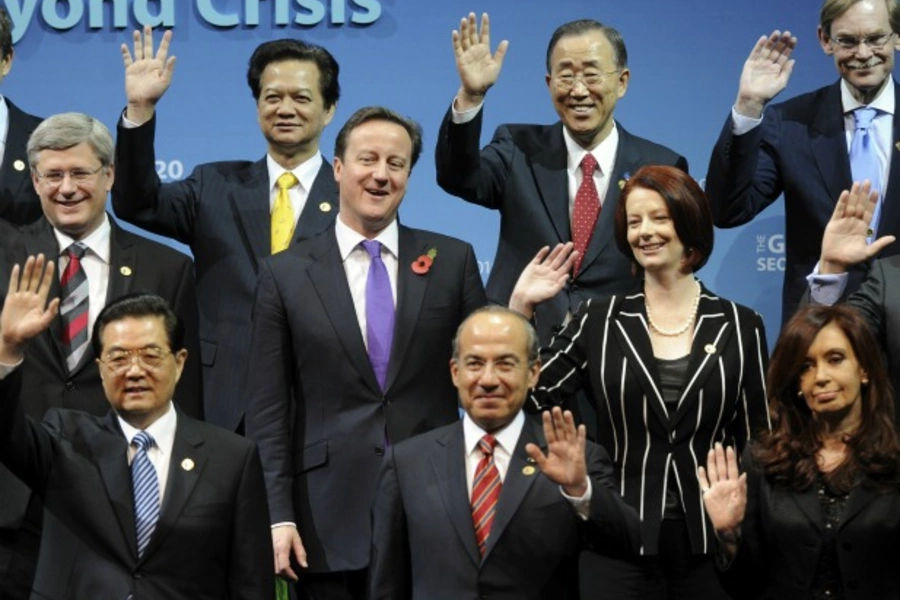 2012 will be a year to watch Latin America's rising role on the multilateral stage.  The hints of Latin America's growing stature were already there in 2011. In November, International Monetary Fund (IMF) head Christine Lagarde toured the region, meeting with Brazil, Mexico and Peru to ask for help (and extra funds) to stabilize Europe and the eurozone. But 2012 will be the real stage, as both Mexico and Brazil – the region's largest economies – take the reins.
The first stage will showcase Mexico's role at the helm of the G20. Its year of leadership will culminate in the annual summit to be held in Los Cabos in June 2012. Given the eurozone crisis, fights over currency valuations, and volatile financial markets, the path will be choppy at best.  Mexico ambitiously wants the issues of the structure of international financial regimes, food security and financial inclusion all on the table, with the goal of transforming, at least somewhat, the role and mandate of this vital multilateral institution for the future.
The second major event will be the 2012 Earth Summit to be held in Rio De Janeiro (just one day after the Group of Twenty meet). It commemorates the first groundbreaking 1992 Earth Summit (also in Rio), where the United Nations Framework Convention on Climate Change (UNFCCC) was adopted, and which still forms the basis of the global climate change regime today. But the Brazilians hope for more -- to push forward with international negotiations, perhaps even setting the agenda for the next twenty years. There are real doubts as to what can actually be achieved (particularly given what little happened in Durban, South Africa, which hosted the last UNFCCC negotiation late last November). But, whatever the odds stacked against it, Brazil will be at the fore, burnishing both its environmental credentials as well as its aspirations for global leadership.
Neither climate change nor world financial stability are easy sells today. But both depend on multilateral actions. And whether progress is made in 2012 will very much depend on the leadership of Latin America.