Will Aung San Suu Kyi's Visit Spark U.S. Investment in Myanmar?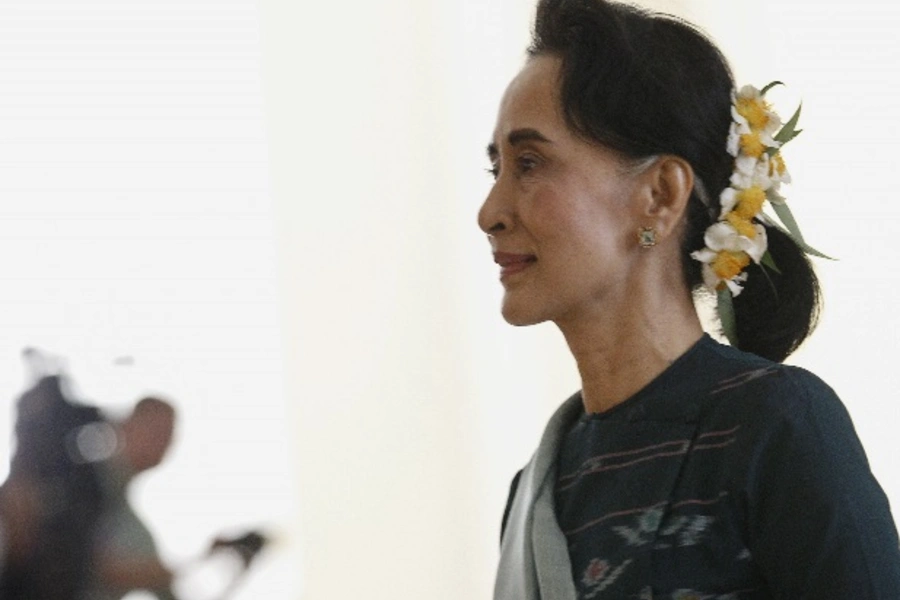 Later this week, State Counselor Aung San Suu Kyi will visit Washington, as part of a broader trip to the United States that will include addressing the United Nations General Assembly. In addition to meeting President Obama, Vice President Biden, and several senators and congresspeople, Suu Kyi reportedly will appear at a dinner hosted by the U.S. Chamber of Commerce and the U.S.-ASEAN Business Council. There, she plans to outline Naypyidaw's economic strategies, and likely make a pitch to potential U.S. investors in sectors ranging from mining to telecommunications.
But will anything Suu Kyi says, or a reduction in U.S. sanctions on Myanmar, actually spark significantly increased U.S. investment in the country? To be sure, foreign investment is rising sharply overall in Myanmar – up 18 percent year-on-year between March 2015 and March 2016, according to data from Myanmar's investment authority. But at this point, total approved U.S. direct investment in Myanmar stands at around $250 million although that number surely will increase over the next ten years. Still, $250 million is a small figure, and U.S. companies' projects make up a handful of proposals currently being vetted by Myanmar's investment authorities.
By comparison, total Singaporean direct investment in Myanmar stands at over $50 billion, while Japan, which was once a nonfactor in Myanmar, has become the eighth largest source of foreign direct investment, and could well be the biggest source by the end of this decade. The head of a Singapore business delegation visiting Myanmar this week told reporters that Myanmar was now the favorite country for Singaporean companies looking for new investment opportunities abroad.
These figures for U.S. investment are unlikely to grow that much even if Suu Kyi outlines, in Washington, a clear plan for fostering macroeconomic stability and if the Obama administration relaxes some sanctions.  (The White House is reportedly considering relaxing some remaining sanctions, but is waiting to do so until consulting with Suu Kyi and her aides later this week.) There are large obstacles to U.S. investment in Myanmar that have little to do with sanctions, and that will remain for years, if not decades. The country's labor force is expensive, when compared to other countries in the region that have increasingly attracted manufacturing investment, like Vietnam. High electricity costs and office rents (in Yangon), and poor physical infrastructure, are major deterrents to companies selling consumer goods. With the price of oil and other commodities currently low, even some of Myanmar's natural resources are not as attractive as they once were.
In addition, although Suu Kyi has taken important steps toward a national peace deal that would bring significant political stability, a lasting national ceasefire is a long way off. The most powerful ethnic insurgency walked out of the Suu Kyi-led peace conference in August. Political instability will remain a part of life, as will military involvement in many sectors of the economy.
In addition, as I have written numerous times, while Myanmar has been cited by the White House as a powerful signal of democratic change, and the influence of the rebalance to Asia, the country is of much less strategic importance to the United States than it is to Asian powers like Japan, China, India, and even Singapore. The NLD's victory has not made the country much more important strategically – to the United States. Since the NLD's dominant election victory last November, the Japanese government, which had already identified Myanmar as vitally important to Tokyo's regional interests, has promised nearly $1 billion in loans and grants for the country, to be disbursed roughly over the next year. China, India, and other Asian powers also have substantial aid programs in Myanmar, targeted partly to help boost investment in the country. U.S. assistance is ramping up, and the United States will become a much larger player in aid in Myanmar. But in the near term, the U.S. aid and economic presence will remain relatively small.