Women Around the World: This Week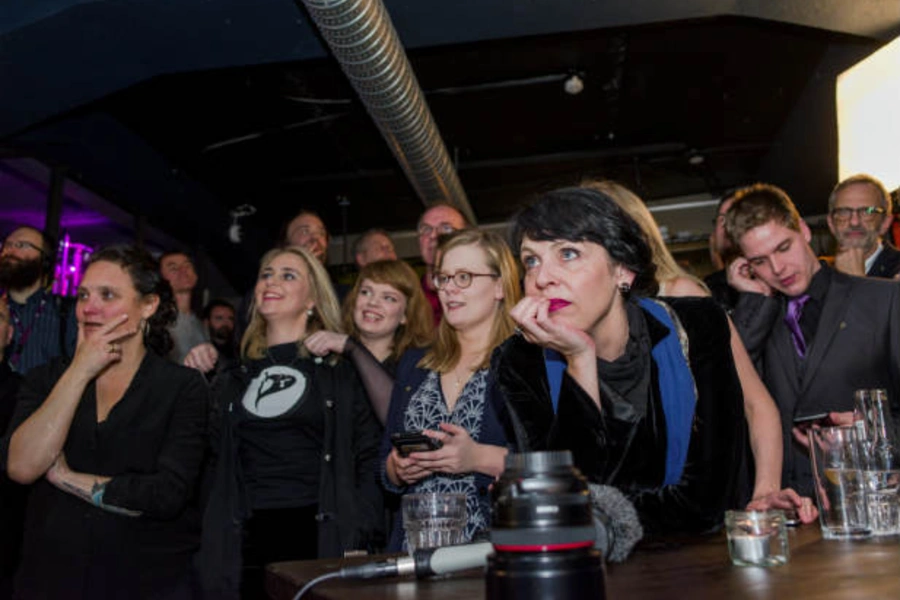 Welcome to "Women Around the World: This Week," a series that highlights noteworthy news related to women and U.S. foreign policy. This week's post, covering from October 30 to November 6, was compiled with support from Becky Allen, Anne Connell, and Lauren Hoffman.
Women's political leadership in Iceland
Iceland's recent elections resulted in women capturing a record-breaking thirty of the sixty-three seats in parliament. The result makes Iceland's one of the most equal parliaments in the world without a quota system: unlike in countries such as Bolivia and Rwanda, where women represent 53 percent and 64 percent of the lower houses of parliament respectively, candidates in Iceland are chosen independent of any gender quota for party lists or seats. Prime Minister Sigurdur Ingi Johannsson announced his resignation shortly after his Progressive Party suffered significant losses in the election and the four-year-old anti-establishment Pirate Party, founded by Wikileaks activist Birgitta Jónsdóttir, increased its share of seats from three to ten. Jónsdóttir will likely assume a prominent position in the new government if the Pirate Party forms a coalition with other left-wing parties. But while advocates for gender equality in Iceland welcome the landmark election results, disparities persist for women: thousands of Icelandic women staged a public protest last week against the thirty percent gender pay gap, leaving work at 2:38 p.m. to draw attention to the time at which, relative to men's earnings, women begin to work without pay. Iceland's government has committed to improving policies for women in the workforce and closing the pay gap by 2022.
Women call for renewed Israeli-Palestinian peace talks
Thousands of female demonstrators concluded a two-week march for peace last week, ending their trek in downtown Jerusalem with a massive public gathering outside Israeli Prime Minister Benjamin Netanyahu's residence. Marchers called for an immediate reopening of Israeli-Palestinian peace negotiations, establishment of an Israeli government office dedicated to peace and reconciliation, and increased inclusion of women on negotiating teams. Participants from a range of secular and religious Jewish and Arab communities walked 150 miles from Rosh HaNikra, near the Israel-Lebanon border, to Jerusalem, crossing into the West Bank city of Jericho to be joined briefly by one thousand Palestinians. Renowned Liberian peace activist and Nobel Peace Prize laureate Leymah Gbowee also joined participants for two days, highlighting parallels between women's roles in the Israeli-Palestinian peace process and the women's movement in Liberia that brought an end to civil war in 2003.
Violence against civilians in South Sudan 
UN Secretary General Ban Ki-moon dismissed the commander of the peacekeeping force in South Sudan this week after the release of a damning report about the UN mission's failure to respond to violence against civilians in Juba over the summer. The report assessed the mission's response to clashes between forces loyal to President Salva Kiir and rebel leader Riek Machar in which 73 people were killed, 182 buildings were damaged, and the UN compound housing more than 27,000 displaced people was struck by mortars and grenades. In one attack on Terrain Camp, UN staff, aid workers, and civilians were robbed, beaten, raped, and killed by government soldiers. Witnesses shared harrowing accounts of sexual violence, including gang rape, perpetrated by armed forces on both sides. UN investigators initially were unable to verify allegations that peacekeepers failed to respond to abuses, but witness testimony indicated "poor performance by peacekeepers in protecting civilians from sexual violence." An account of one September incident found that a woman was violently assaulted at the entrance to a UN facility "in plain sight" of peacekeepers. The report ultimately faulted senior leadership of the mission for ineffectiveness and failure to "operate under a unified command," which resulted in conflicting orders to troop contingents from China, Ethiopia, India, and Nepal.