Women Around the World: This Week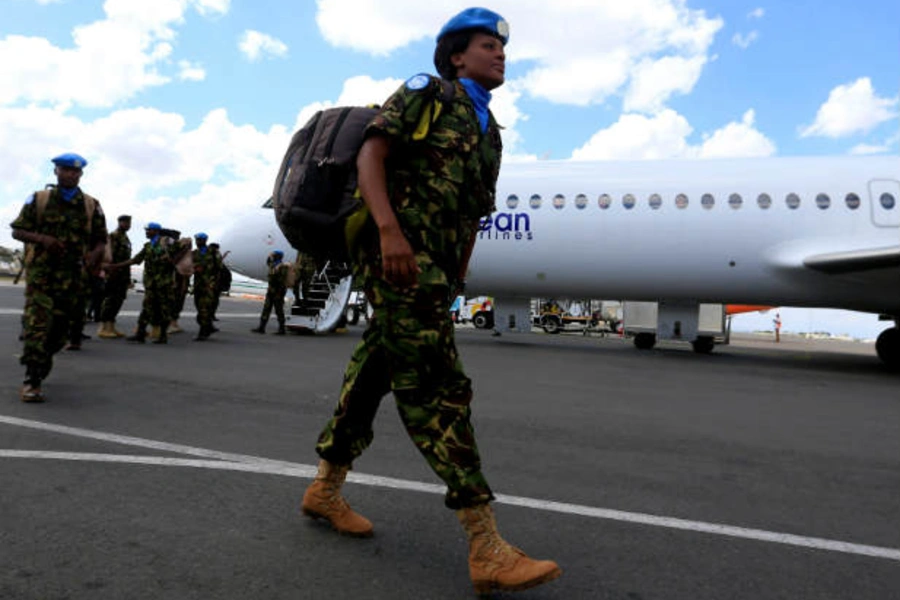 Welcome to "Women Around the World: This Week," a series that highlights noteworthy news related to women and U.S. foreign policy. This week's post, covering from January 6 to January 15, was compiled with support from Anne Connell.
Sweden prioritizes women in peace processes
This month, Sweden begins a two-year term on the United Nations Security Council and a month-long tenure as the body's president. Upon assuming the Security Council presidency, Margot Wallström, Sweden's Minister for Foreign Affairs, promised to lead the body using a "feminist foreign policy" that  emphasizes equal rights, women's full participation in decision-making roles, and a fair allocation of aid and investment to women around the world. Of top concern to top Swedish diplomats is the dearth of women in peace processes: Wallström cited the lack of women's involvement in efforts to transfer power in the Democratic Republic of Congo, comparing ongoing challenges in that country to the recent successful outcome of the gender-inclusive peace talks in Colombia that ended a 52-year civil war. Swedish officials cite women's inclusion as an integral part of the broader imperative for Security Council member states to "find common ground and produce results in 2017" that improve peace and security around the globe.
UN forms task force to combat peacekeeper abuse
The United Nations (UN) announced new plans last week to strengthen its efforts to prevent and respond to sexual exploitation and abuse perpetrated by peacekeepers in its operations around the world. Heavy criticism has been leveled at the UN over the past year for its slow and insufficient response to reports of sexual abuse committed by blue helmets, particularly in the Central African Republic (CAR) mission.  At the request of newly sworn-in Secretary-General António Guterres, a high-level task force will develop a "clear, game-changing strategy" to achieve "visible and measurable further improvement" in peacekeeper training and accountability. The announcement of the task force to curb peacekeeper abuse of civilians coincides with the decision by a panel of French judges' not to bring charges against several UN peacekeepers accused of sexually abusing women and children in CAR.
Sexual harassment in India and Pakistan
India's Department of Personnel and Training recently released guidelines on workplace sexual harassment to promote fair and equal treatment of government employees, including a mandate for investigation of cases within three months of a complaint and protection for complainants. The government expressed hope that the guidelines will shift industry practice on the widespread problem of sexual harassment in the labor force, which affects a reported 38 percent of working women in India. In Punjab, regional government officials are also turning to technology to tackle high rates of harassment by deploying a new smartphone app that crowdsources data to mark unsafe places for women and features a panic button to alert law enforcement. While this technology is promising, its reach may be limited by the persistent gender gap in smartphone penetration in South Asia, where far fewer women than men own and use smartphones.