Women Around the World: This Week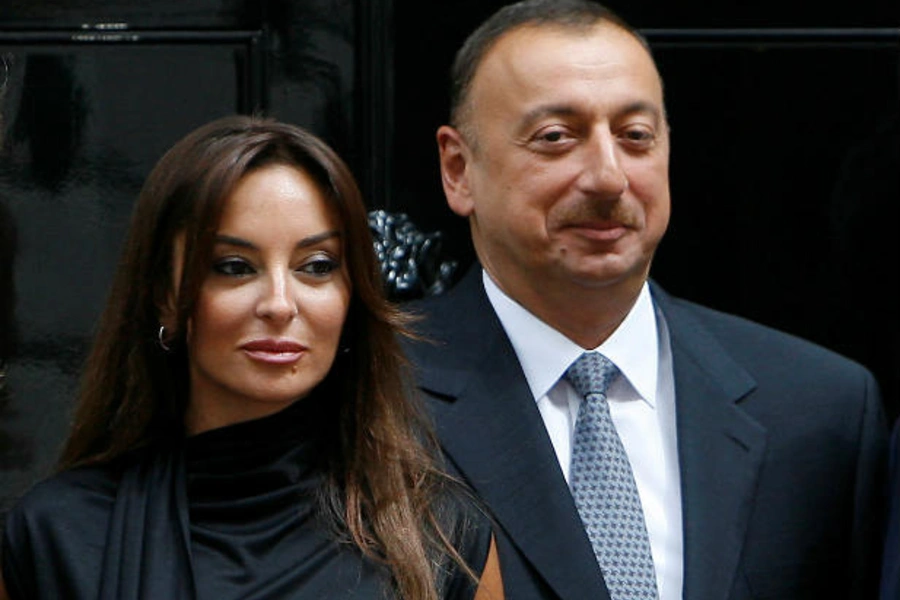 Welcome to "Women Around the World: This Week," a series that highlights noteworthy news related to women and U.S. foreign policy. This week's post, covering from February 20 to February 27, was compiled with support from Becky Allen, Anne Connell, and Alyssa Dougherty.
Female vice president named in Azerbaijan
President Ilham Aliyev of Azerbaijan has selected his wife, Mehriban Aliyeva, as the country's first vice president, following a 2016 constitutional referendum that created the position and extended his own term. Aliyeva, who has served as the deputy chair of Azerbaijan's ruling party since 2013, heads the Azerbaijan Culture Foundation and serves as a UNESCO goodwill ambassador. Although the responsibilities of her newly-created role have yet to be defined, the position sets Aliyeva up as the lawful successor to her husband should he be unable to rule. Critics argue that the president's appointment of his wife undermines the nation's fledgling electoral processes and promotes dynastic rule, with opposition leader Isa Gambar asserting that "family rule has no place in the 21st century." The appointment—which comes amidst intra-government cleavages, dropping energy revenues, and allegations of human rights violations against activists and journalists—is seen by many as an attempt to consolidate power within the ruling regime.
May addresses violence against women in the UK
Last week, British Prime Minister Theresa May urged parliament to ratify the Istanbul Convention, an international legal framework that outlines minimum standards for a country's response to violence against women and girls. The UK government aided development of the Istanbul Convention and signed the pan-European treaty in 2012, but had never ratified it. Friday's successful vote for ratification requires the British government to guarantee funding for shelters, crisis centers, helplines, and violence-prevention training and education in schools, which would help to combat rising rates of violent gender-based crimes in England and Scotland. The bill proposing ratification of the convention faced opposition in two previous readings on the floor of the Commons, with an MP staging a 77-minute speech against its adoption. Prime Minister May called ratification of the convention a personal priority and an integral part of a broad nationwide plan to transform the way the UK prevents and addresses violence against women.
Women's political participation in India
In India, despite progress in women's political representation in village councils, female representation in parliament remains low—in part because so few women seek parliamentary office. In populous Uttar Pradesh, for example, fewer than 10 percent of the candidates in last week's legislative assembly elections were female. Today, Indian women hold only 12 percent of seats in the lower and upper houses of parliament in the world's largest democracy—a disparity that  some experts link to low historical female voter turnout, among other factors. At the local level, women have made significantly greater gains in political representation due to a 2009 constitutional reform that approved a 50 percent seat reservation for women—thirteen states have successfully adopted the quota. Studies analyzing increased female participation in India's panchayats find that it has led to greater investment in public institutions, with women leaders more likely to direct resources to safe drinking water, infrastructure, and childhood immunization programs.