Improving Women's Economic Participation in MENA Nations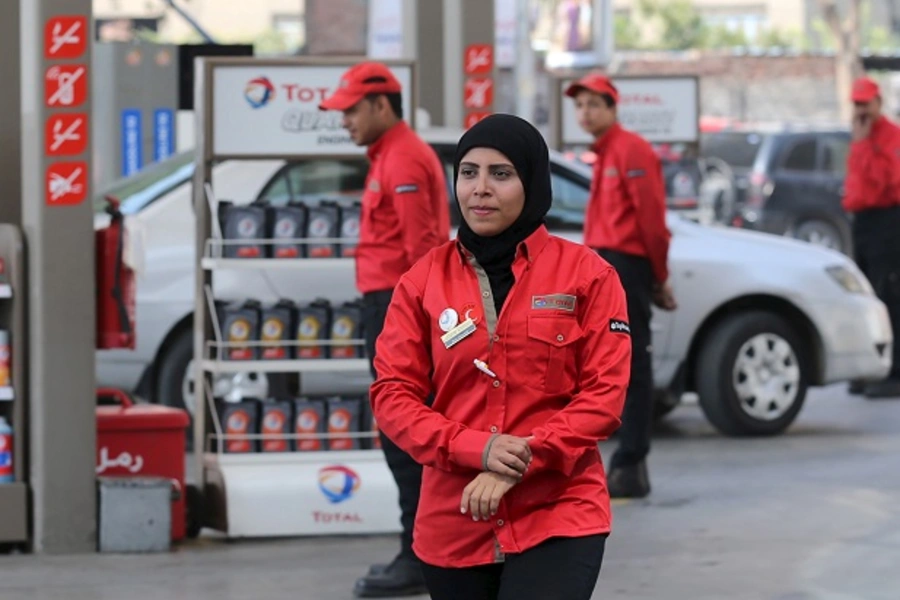 This post is co-authored by Alyssa Dougherty, research associate for women and foreign policy, at the Council on Foreign Relations.
The female labor force participation rate in the Middle East and North Africa (MENA) is the lowest in the world and has seen little improvement in the past four decades, despite evidence that equal access to jobs boosts GDP, contributes to long-term growth, and targets income inequality.
As it stands now, MENA countries won't reach the current global average for at least 150 years when it comes to women's labor force participation. As the region confronts a youth bulge (almost 65 percent of MENA's population is under the age of thirty), armed conflict, extremism, political turnover, and declining oil prices, MENA governments can look to women's economic advancement as one promising solution to bolstering and diversifying their economies and addressing internal pressures.
In 2015, the McKinsey Global Institute released a report which found that supporting women's economic advancement could add 12 trillion dollars to global GDP by 2025. A report by the International Monetary Fund (IMF) provided similar analysis, citing 1 trillion dollars in additional output that could have been possible if MENA governments had narrowed the gender gap between 2000 and 2011.
Despite widely cited research which suggests that empowering women economically can reduce poverty, lower birth rates, and benefit child welfare, several factors continue to impede Arab women's full participation. Barriers such as limited mobility, the need for male permission to travel, lower salaries, closed industries, inadequate access to entrepreneurial opportunities, and harassment in public spaces inhibit women's entrance into the labor market. Even laws designed to protect working women often lead to preferential treatment for male candidates, as such laws can result in additional costs for employers. Morocco and Djibouti are the only countries in the region to pass laws targeting gender discrimination during the hiring process.
In light of these persistent barriers, a report from the Brookings Doha Center titled "Equality and the Economy: Why the Arab World Should Employ More Women" advises MENA governments to address the stigma of women's economic participation as early as primary school where stereotypes are defined and ultimately reinforced. "Enhanced employment and empowerment of women in Arab economies and societies can be achieved through political, legal, and regulatory reforms," the report notes. "However, without larger changes in societal and cultural attitudes, top-down reforms will have a limited impact."
There is a paradox of education in play. In MENA countries, women are more likely to be unemployed as their level of education increases, as opposed to men who benefit from advanced degrees. In Bahrain, Dubai, Oman, Qatar, and Saudi Arabia, girls consistently outperform boys in both math and science, just as women outnumber men in universities by 108 percent.
Despite promising upward trends of female representation in higher education, 75 percent of Arab women are still excluded from the labor market. Young women are particularly vulnerable, with 44 percent actively seeking work yet remaining unemployed. Their fate, it seems, is more closely tied to labor market fluctuations, as demonstrated recently in North Africa, where recession coincided with a 9 percent increase in female youth unemployment.
Ultimately, women's economic participation and its many social benefits will never be fully realized without a shift in institutions, an evolution of the private-sector, and a change in gender-focused attitudes. Promoting the positive relationship between advancing women in the workforce and GDP growth is one way to address the economic challenges of the region and fully tap the talent of the entire population, not just half of it.