Women This Week: Abortion Decriminalized in Mexico
Welcome to "Women Around the World: This Week," a series that highlights noteworthy news related to women and U.S. foreign policy. This week's post covers September 3 to September 10.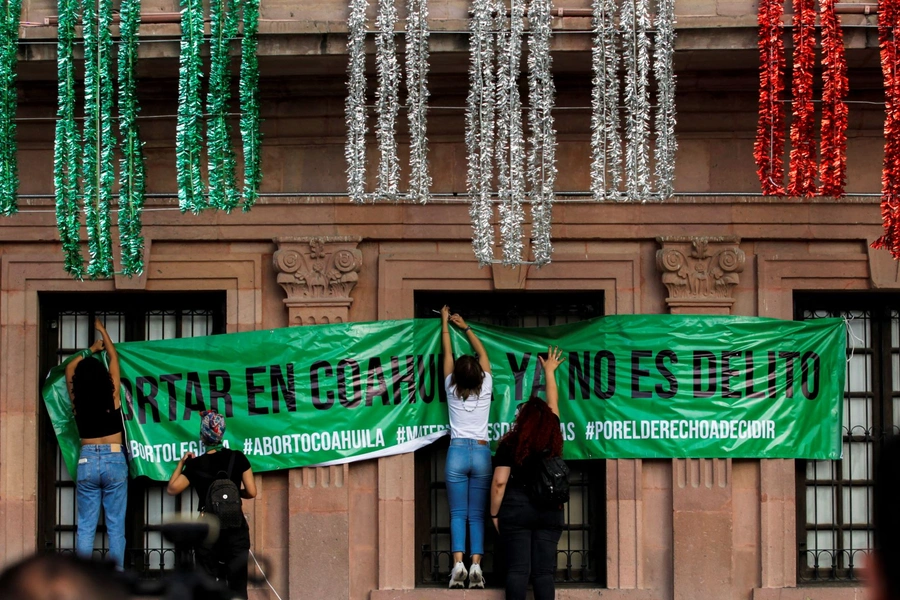 Mexican Supreme Court Decriminalizes Abortion
In a unanimous ruling, the Mexican Supreme Court declared that imposing criminal penalties for obtaining an abortion is unconstitutional. While the decision does not legalize abortion across the country, experts say judges will have to apply this precedent for future legal challenges to abortion restrictions in Mexico. The Supreme Court's ruling is a major victory for women's rights activists in Mexico. They had spent over a decade campaigning for expanded reproductive rights. Before the court handed down its decision, four out of Mexico's thirty-two states legalized abortion.
Afghan Women Protest Gender Inequality Under Taliban Rule
Afghan women repeatedly protested against Taliban rule this week. They specifically objected to gender inequality and the Pakistani government's interference in Afghanistan. The Taliban have banned public demonstrations without government permission and have forcefully shut down the protests using whips and batons against female protesters. The Taliban also beat journalists covering the protests. Two journalists had to be hospitalized for their injuries. The Taliban have also dismantled the Ministry of Women's Affairs, excluded women from interim cabinet positions, and told women to stay home from work until the security situation improves without saying when that might be.
Malaysian Mothers Win Legal Citizenship Battle
The Kuala Lumpur High court decided that Malaysian women can automatically pass their citizenship to their children born overseas and who have foreign fathers. Six Malaysian mothers and the civil society organization Family Frontiers Malaysia filed suit last year asking the court to clarify women's citizenship rights under the Malaysian constitution. Twenty-four other countries have discriminatory citizenship laws against mothers who seek to confer citizenship automatically to their children.