Women This Week: African Women Leaders Tackle Women's Rights and Political Participation
Welcome to "Women Around the World: This Week," a series that highlights noteworthy news related to women and U.S. foreign policy. This week's post covers February 11 to February 17.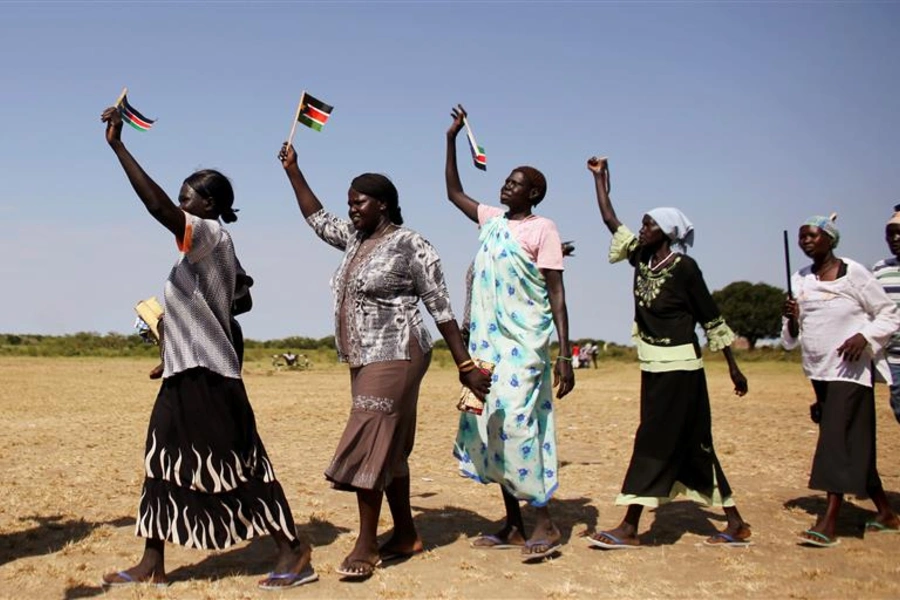 Participants Look to Address Challenges in South Sudan and Across Africa
This week, nearly four hundred female leaders from fifteen African countries gathered in Juba, South Sudan, for the first ever International Conference on Women's Transformational Leadership. The conference—supported by the United Nations—was focused on addressing challenges impacting women and girls in South Sudan and across Africa. Participants discussed issues such as political participation and leadership, climate change, access to education, and barriers to participation in the economy. "We need to build a movement for transformational leadership, and South Sudan is a good place to start," said Amina Mohammed, the UN deputy secretary-general, emphasizing the need for continual growth in the number of women in government. "We need women to participate in finding solutions that work for all. Together, we can turn ambitions into action."
CDC Report Finds Adolescent Girls and LGBTQ+ Teens are in Crisis
A report by the Centers for Disease Control and Prevention (CDC) found an alarming rise in mental health challenges among youth in the United States. Nearly three out of every five teenage girls experienced persistent sadness or hopelessness in 2021, a 60 percent increase over the past decade and almost double the rate of teenage boys. The report also found that over one in four girls reported seriously considering suicide and one in ten attempted suicide. About one in five girls reported experiencing sexual violence in 2021 and one in ten reported being forced to have sex. LGBTQ+ teens also reported extreme levels of distress: nearly three out of every four LGBTQ+ adolescents experienced persistent sadness or hopelessness in 2021, almost half considered suicide, and nearly one in four attempted suicide. "Young people are telling us that they are in crisis," said Dr. Kathleen Ethier, head of the CDC adolescent and school health program. Doctors interviewed about the results attribute the disturbing rises in part to the impacts of the COVID pandemic and the rise of smartphones.
Women Lose Political Power in Tunisia
Tunisia's parliamentary election results reveal that women in the country are losing political power. According to preliminary results, only 16 percent of the new legislature will be female, down from 26 and 31 percent in 2014 and 2018, respectively. Human rights groups predicted this decline, pointing to election laws introduced by Tunisian President Kais Saied last fall. The new regulations created hefty requirement for candidates—which many said would make it more challenging for women to run campaigns—and eliminated the gender quotas implemented in 2014. "It wasn't at all easy, especially for me living in an ultraconservative area," said Awatef Cheniti, one of the twenty-five women who will join the new parliament in March. "I can't believe I actually made it." Just 11 percent of eligible voters participated in January's run-off election.