Women This Week: Ballot Breakthroughs in Mexico and Tunisia
Welcome to "Women Around the World: This Week," a series that highlights noteworthy news related to women and U.S. foreign policy. This week's post, covering July 5 to July 13, was compiled with support from Lucia Petty and Rebecca Turkington.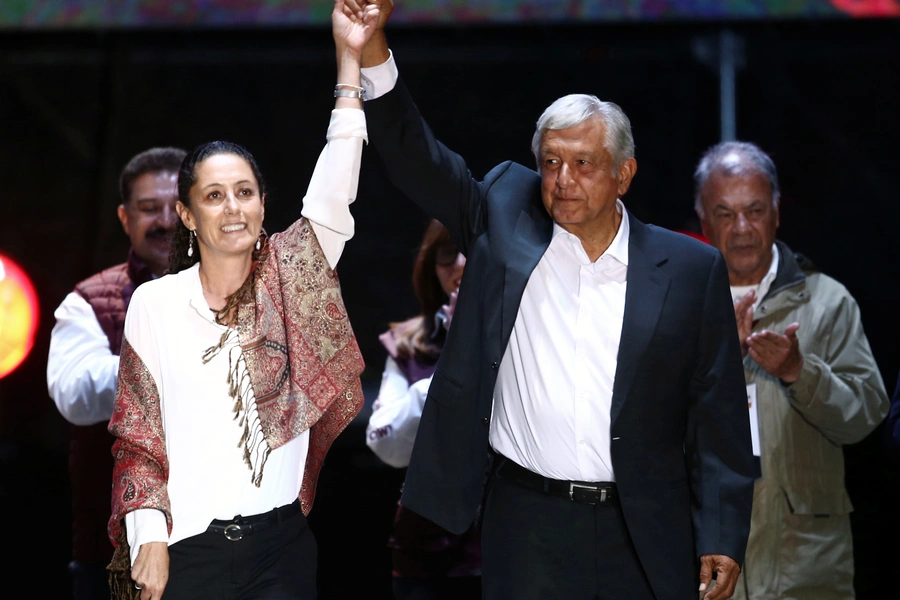 Women to Lead Capital Cities in Mexico and Tunisia
Mexico's July election brought major gains for women, who will comprise 49 percent of the Chamber of Deputies and 51 percent of the Senate when the new government sits in December. Women also swept local elections, winning about half of local legislative seats, and the critically important post of Mayor of Mexico City. The mayor-elect, Claudia Sheinbaum, is an environmental engineer who was previously the city's environmental secretary, and served as District Mayor of the Tlalpan neighborhood before launching her campaign. She will be the first woman elected to the post; Rosario Robles served as interim mayor in 2000. In another historic first, Tunisia will also see its capital city run by a woman as Souad Abderrahim takes office. Abderrahim, a pharmacist and former Member of Parliament, is the first female mayor of an Arab capital to be elected rather than appointed. She dedicated her victory to "all Tunisian women who have struggled to be in such senior positions."
New Afghan Health Policy Ends "Virginity Tests"
Afghanistan has implemented an official health policy aimed at ending unscientific and invasive "virginity tests." This notorious practice was government-sanctioned until human rights advocates first pushed to ban it in 2016. Still, the practice remains widespread, and most women subjected to tests are subsequently arrested for "moral crimes," though many are in fact fleeing domestic violence. According to a 2016 Human Rights Watch Report, 95 percent of girls in juvenile detention—and almost half of all women incarcerated in Afghanistan—are in jail for failing virginity tests. While the new policy has been welcomed by women's advocates as a positive step, the Afghan government has yet to take steps to free the women and girls who remain wrongfully imprisoned. 
New Zealand Increases Paid Parental Leave
On July 1, New Zealand increased paid parental leave from 18 to 22 weeks, with the aim to reach 26 weeks by 2020. Prime Minister Jacinda Ardern launched the change while on her own six-week leave after giving birth in June. Extending paid parental leave has a range of positive impacts on child development and benefits working families financially. Before the change, New Zealand's 18 week leave was among the lowest of OECD countries, in which the average number of weeks of paid leave to mothers is 48 weeks. In a video holding her newborn, Prime Minister Ardern said that 380,000 families will end up being better off because of this package and calls this the governmental action she is "most proud of."