Women This Week: Children in South Asia Represent Plurality of Global Child Brides, UNICEF Reports
Welcome to "Women Around the World: This Week," a series that highlights noteworthy news related to women and U.S. foreign policy. This week's post covers April 22 to April 28.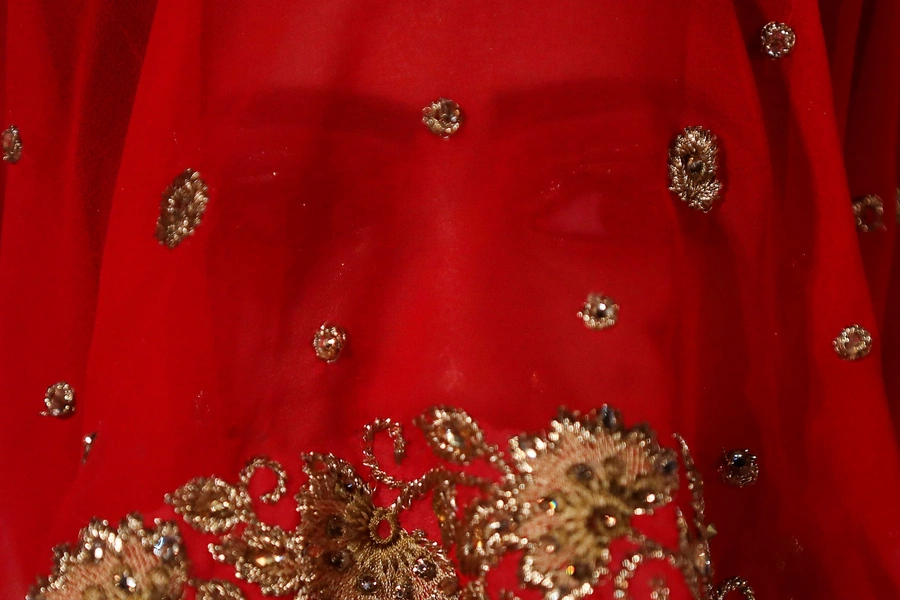 Increasing Number of Child Brides in South Asia 
A new United Nations International Children's Emergency Fund (UNICEF) report has found that South Asia has the world's highest number of child brides, making up 45 percent of the global total. There are believed to be more than 290 million child brides in the region, with an additional 10 million girls facing early marriage by 2030. This increase is largely from the residual economic pressure and limitations placed on families during the pandemic. As schools and colleges shut down, many families could not continue supporting their children's education without proper access to technology and were strained under the additional financial burden of the shutdown. Early marriage not only restricts educational opportunities, but children become more susceptible to mental health challenges, domestic violence, and health risks during pregnancy. "We must do more and strengthen partnerships to empower girls through education, including comprehensive sexuality education, and equipping them with skills while supporting communities to come together to end this deeply rooted practice," said Björn Andersson, Asia-Pacific regional director of the United Nations Population Fund. 
Women Allowed to Vote at Bishops' Meeting 
Pope Francis will allow women to vote at an upcoming meeting of bishops, a change that advocates have been pushing to see for decades. This announcement reflects the pope's hope to give women greater decision-making responsibilities and power in the Catholic Church. In 2022, Pope Francis added women to the advisory committee picking the world's bishops, and in 2021, he altered the church's legal framework so that women could be Bible readers at Mass, serve at the altar, and distribute communion. The upcoming meeting, scheduled for October, will focus on the church's perspective on major social issues such as women's rights and LGBTQ+ relationships. There will be an additional seventy non-bishop voting members, with women voters totaling over ten percent of all voters. "It's an important change," said Cardinal Jean-Claude Hollerich, an organizer of the synod, or meeting of bishops. "It's not a revolution." 
UN Draft Urges Afghanistan to Reverse Bans 
The United Nations Security Council unanimously adopted a resolution on Thursday urging the Taliban to reverse the harsh restrictions it has placed on women and girls. The resolution, put forward by the United Arab Emirates and Japan, calls for the Taliban to restore women and girls' access to education, employment, freedom of movement, and equal participation in public life. The resolution expresses "deep concern at the increasing erosion of respect for the human rights and fundamental freedoms of women and girls in Afghanistan by the Taliban" and reaffirms their "indispensable role" in Afghan society. This resolution follows an open letter Afghan women wrote to the United Nations insisting that no steps be taken to recognize the Taliban as the official leaders of Afghanistan. 
Gender Equality in Farming Could Increase World Economy  
A new study from early April reveals that promoting gender equality in farming could add US $1 trillion to the world economy and also reduce the number of food-insecure people by 45 million. According to the Food and Agriculture Organization (FAO) of the United Nations, women employed in agrifood systems make up over one-third of the global workforce. In sub-Saharan Africa, 66 percent of women's employment is in agrifood systems, compared with 60 percent of men's employment. In South Asia, 71 percent of women in the labor force work in agrifood systems versus 47 percent of men. This year, the number of people facing hunger has more than doubled, with a record 345 million people facing food insecurity. "If we tackle the gender inequalities endemic in agrifood systems and empower women, the world will take a leap forward in addressing the goals of ending poverty and creating a world free from hunger," said FAO Director-General Qu Dongyu.