Women This Week: A Day Without Women in Mexico
Welcome to "Women Around the World: This Week," a series that highlights noteworthy news related to women and U.S. foreign policy. This week's post, covering February 24 to March 6, was compiled by Maleeha Coleburn and Rebecca Turkington.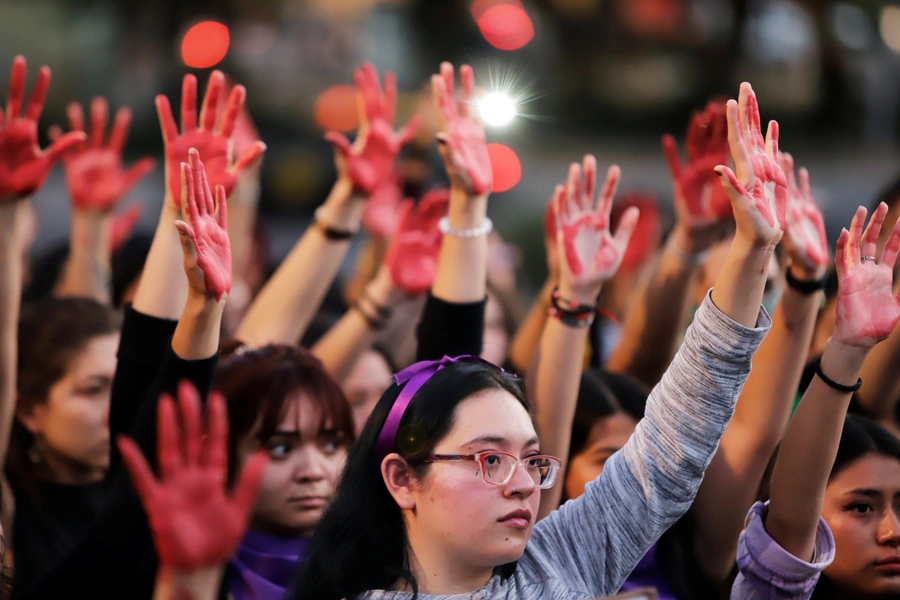 Mexican Activists Call a Nationwide Women's Strike
In response to a string of recent murders, Mexican feminist groups called a women's strike for March 9 to protest government inaction over rising violence against women. According to government statistics, femicides in Mexico have increased 137 percent over the past five years. The strike has gained widespread support, and President Obrador announced there will be no punishment for civil service workers who join. One estimate, by national business group Concanaco Servytur, puts the potential cost of the one-day strike to the Mexican economy at $1.37 billion.
U.S. Army Set to Welcome Female Green Beret
A National Guard soldier is set to become a U.S. Army Green Beret, following the 2016 opening of all combat jobs to women. She will be the first woman to both finish the yearlong the qualification course and be assigned to a Special Forces operation. In 1980, a woman named Kate Wilder was the first woman in U.S. history to pass the course, as well as being one of the first women to pass the Airborne and Air Assault schools. The Army then changed regulations, explicitly barring women from the Special Forces Qualification Course until 2016. The Green Berets, formally known as the Army Special Forces, are one of the last Army assignments without women. Since 2016, over 700 women in the Army have joined combat jobs.
Rwanda's New Cabinet Breaks Fifty Percent Women
Women now compose 55 percent of Rwanda's cabinet, after the appointment of three women as full ministers and one as a state minister. According to CFR's Women's Power Index, Rwanda is one of only nine countries whose national cabinet is at least 50 percent women and is one of four countries who have at least 50 percent women in the national legislature. They now rank fourth in terms of women in cabinet, and lead the world with a national legislature that is 56 percent women. Women's participation in governance plays an important role in the promotion of gender equality, social welfare, and peace.