Women This Week: First Female Mayor of Bogota
Welcome to "Women Around the World: This Week," a series that highlights noteworthy news related to women and U.S. foreign policy. This week's post, covering October 25 to November 1, was compiled by Yuxin Lei and Rebecca Turkington.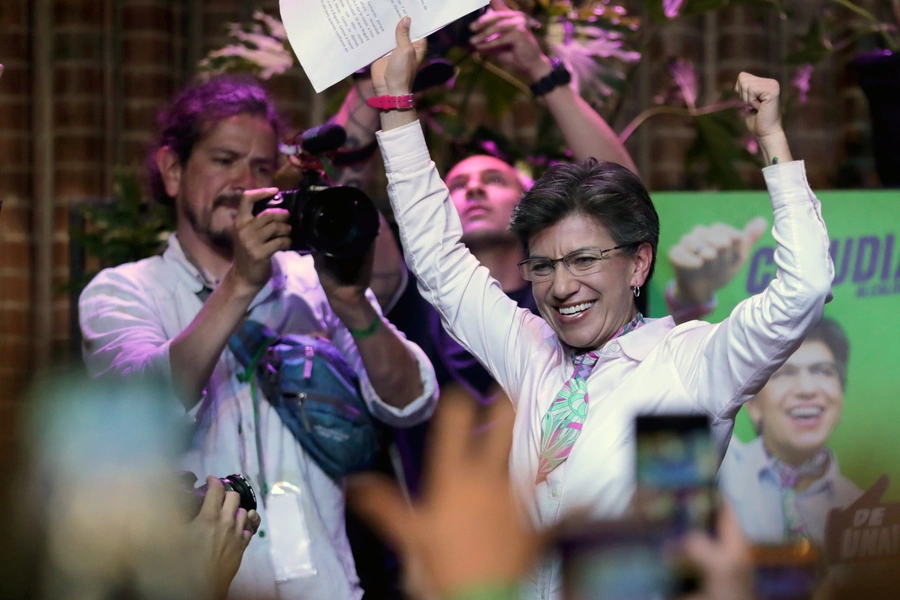 First Woman Elected as Mayor of Bogota
On Sunday, the Colombian capital city of Bogota elected its first female mayor. Dr. Claudia Lopez Hernandez won about 35% of the vote for a position widely considered the second-most important political post in Colombia, after the presidency. She will also be the first openly lesbian mayor of a capital city in Latin America. Lopez is a member of the Green Alliance party and was previously a senator, and the party's vice presidential candidate in 2018. She is known for her straight-talking approach and commitment to fighting corruption. According to early results, 121 women were elected as mayors nationwide, representing only 11 percent, a slight decrease from 2015.
Chinese #MeToo Activist Detained
A pioneer in China's #MeToo Movement, journalist Xueqin Huang was detained by police in Guangzhou on charges of "picking quarrels and provoking trouble" after she posted about the ongoing Hong Kong Protest online last week. Huang reported regularly on the #MeToo movement in China, including investigating a number of harassment allegations against professors at China's top universities. She also started a public account on WeChat, China's ubiquitous social media online platform, where she conducted research about sexual harassment at workplace. Human rights groups say Huang's detention is indicative of the difficult atmosphere for journalists in China, especially those reporting on human rights.  
Nepali Rape Survivor Sees Justice after Seven Years
Pooja Bohara—a Nepali women who was gang raped in 2012 finally saw her attackers convicted after seven years of legal battles. The case triggered anger across Nepal after a lower court acquitted the perpetrators citing a lack of evidence. Last Thursday, the Nepali Supreme Court found the two men guilty of gang rape. Bohara is currently enrolled in law school, and reports she wants to become a judge to help other victims seek justice. Over the past year, sexual harassment and assault have made headlines in Nepal. Earlier this month, the speaker of the Nepali resigned over an investigation into a rape allegation against him.