Women This Week: French Minister Denies Rape Accusations
Welcome to "Women Around the World: This Week," a series that highlights noteworthy news related to women and U.S. foreign policy. This week's post covers May 21 to May 27.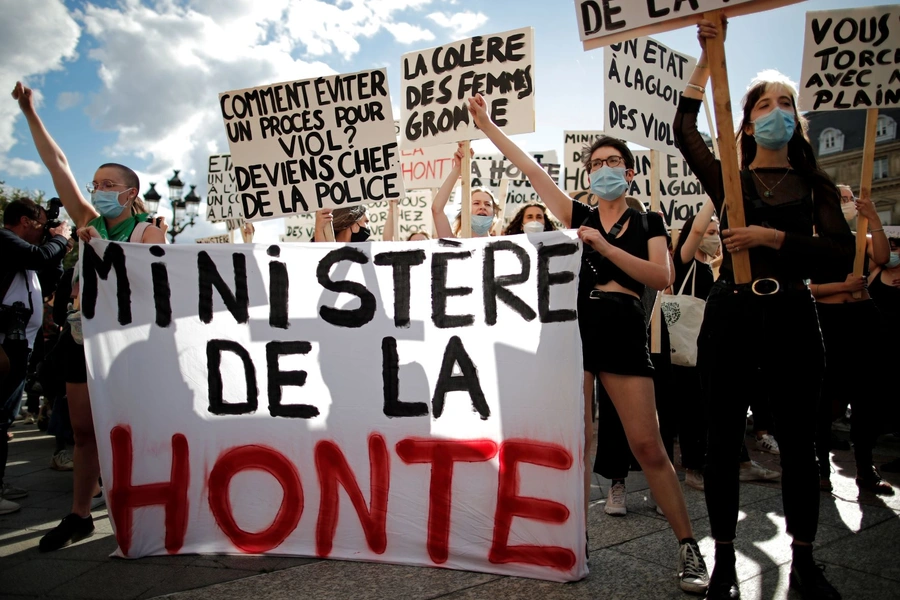 Newly Appointed French Minister Accused of Rape
Two women alleged they were raped by Damien Abad, who was recently appointed as minister of solidarity, autonomy, and disabled persons by French President Emmanuel Macron. One woman had filed two complaints with the French police in 2012 and 2017, but her complaints were closed and the police took no action. Abad denied the allegations and said his disability, which affects joints and muscles, makes it impossible for him to have committed rape. Government spokeswoman Olivia Gregoire said there is "zero tolerance" for sexual misconduct committed by members of the government. She also said that judicial authorities, and not the media, would determine the truth. The Paris prosecutor's office said that an investigation into the allegations would not be launched at this time. Abad is not the only member of the French cabinet to face rape accusations. In 2020, French Interior Minister Gérald Darmanin was accused of rape in addition to sexual harassment and abuse of power. Darmanin denied the allegations, and prosecutors asked to have the case dropped.
Oklahoma Governor Signs Law Banning Abortions at Conception
Oklahoma Governor Kevin Stitt signed into law the most restrictive abortion legislation in the United States. As a result of the law, which went into immediate effect, almost all abortions are now banned in Oklahoma. The law prohibits abortions from the time of fertilization, with exemptions for life-threatening pregnancies or pregnancies resulting from cases of rape or incest that have been reported to the police. The law does allow for emergency contraception, however, and does not include in its definition of abortion any procedures following miscarriages or ectopic pregnancies. Abortion rights advocates said they would challenge the law, and noted that the law does not only affect Oklahomans; Texans had been traveling to Oklahoma to receive abortions after a six-week abortion ban came into effect in Texas last year. The law comes almost four weeks after a draft of a U.S. Supreme Court majority opinion overturning Roe v. Wade was leaked to the press.
Japan Will Require Large Companies to Disclose Gender Pay Gaps
The government of Japan announced that both public and private companies with over three hundred employees will be required to disclose gender pay gaps among their employees. Companies will be instructed to share the pay gaps by publishing the pay for female employees as a percentage of the pay for male employees. These percentages must also be disaggregated by permanent and temporary employees. It is estimated that the new policy would apply to almost eighteen thousand companies in Japan, who will also have to provide an explanation for any pay disparities. According to the Japanese government, the median pay for women is 22.5 percent lower than the median pay for men, which is the worst gender pay gap among G7 countries. The Japanese government plans to implement the policy later this year.