Women This Week: For International Women's Day, Pakistani Women March On
Welcome to "Women Around the World: This Week," a series that highlights noteworthy news related to women and U.S. foreign policy. This week's post covers March 5 to March 11.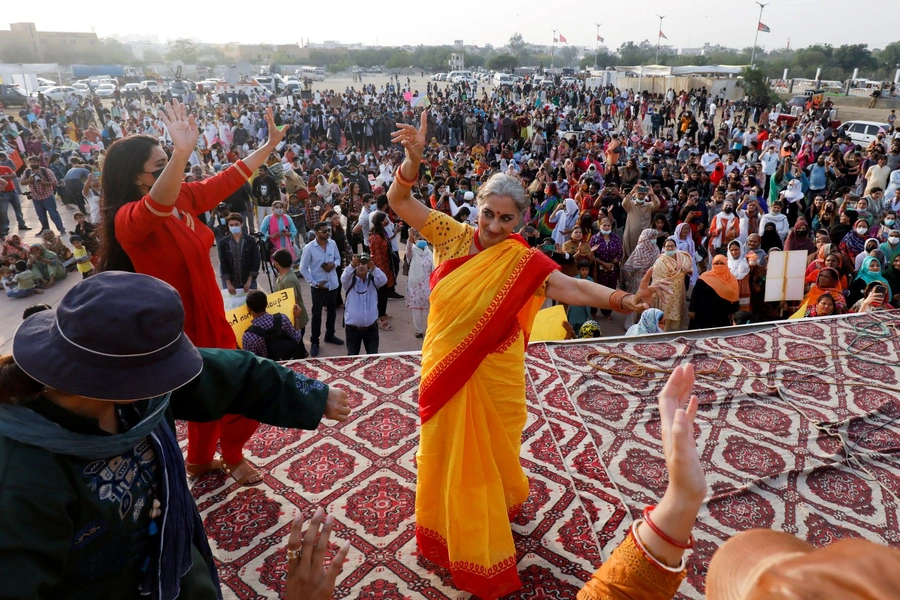 Pakistani Protesters Take to the Streets on International Women's Day
For the fifth year in a row, thousands of Pakistani women and allies participated in Aurat (Women's) Marches in several cities across Pakistan to mark International Women's Day on March 8. In response to the Aurat Marches, conservatives in Pakistan launched their own counter-protests which they have called modesty marches. Participants in this year's Aurat Marches have faced threats of rape and murder, while high-profile political figures, including Pakistan's minister for religious affairs, have claimed the marches violate Islamic principles. Last year, a disinformation campaign targeted participants in the Aurat Marches with videos and images doctored to display blasphemous slogans. Police later filed blasphemy charges against march organizers, but a court dismissed the charges. The punishment for being convicted in Pakistan of blasphemy ranges from fines to imprisonment to death.
Yoon Suk Yeol Wins South Korean Presidential Election
South Koreans elected conservative former prosecutor Yoon Suk Yeol as president this week. Women's rights activists have accused President-elect Yoon of encouraging the anti-feminist movement in South Korea, pointing to his campaign promise to abolish the ministry for gender equality. Although South Korea has the largest gender pay gap of any country in the Organization for Economic Co-operation and Development (OECD), Yoon has stated that he does not think structural gender discrimination against women exists. Anti-feminists in South Korea have objected to mandatory military service for men but not women, arguing that men lose out on job opportunities due to the eighteen months they spend in the military.
Guatemalan Congress Votes to Ban Same-Sex Marriage, Increase Penalty for Abortion
The Guatemalan Congress passed legislation that bans same-sex marriage, increases penalties for obtaining or providing an abortion, and prevents schools from instructing children about LGBTQ+ issues. Observers expect Guatemala's president to sign the legislation into law in the coming weeks. The legislation, which would increase the maximum prison sentence for obtaining an abortion from three years to ten years, comes amid a series of legal changes in Latin America that expand access to abortion.