Women This Week: Iran Bans Women Without Hijabs from Education and Health Services
Welcome to "Women Around the World: This Week," a series that highlights noteworthy news related to women and U.S. foreign policy. This week's post covers April 1 to April 7.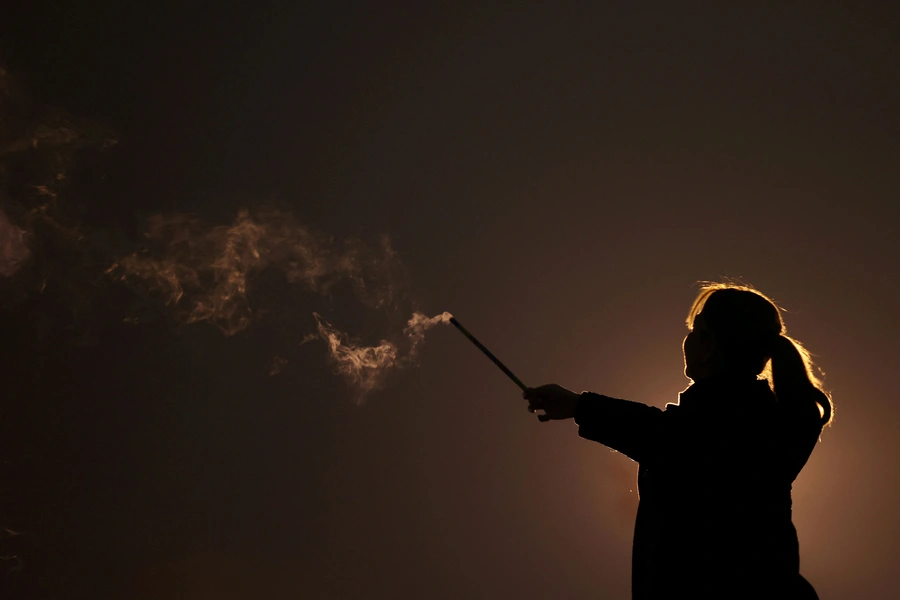 Women's Rights Narrow As Government Reacts to Protests 
The Iranian health and education ministries have announced that women will be barred from health and educational services if they fail to comply with compulsory hijab requirements. In a statement, the Ministry of Education explained that the requirement is in line with "creating a positive and constructive discourse among students on the issue of Islamic culture and beliefs" and "creating a correct and positive attitude and beautiful thinking about the culture of chastity and hijab among students." This announcement is part of an alternative enforcement plan being pursued by the Iranian government after the death of Mahsa Amini triggered protests last September. These new measures include increasing fines—from 5 million to 30 billion rials (around $100 to $60,000)—revoking drivers' licenses and passports, and banning internet access for celebrities and online influencers. Authorities are also shutting down businesses and stores, including pharmacies, that continue to serve women who violate the hijab rule. Despite these new punishments, acts of civil disobedience continue as women refuse to cover their hair in public. 
Afghan Women Barred From Working for the United Nations 
The Taliban has signaled that it intends to ban Afghan women from working for the United Nations. On Tuesday, female UN staff in Afghanistan's eastern province of Nangargar were stopped from working. The UN instructed its Afghan staff, including around four hundred women, to stay home until they receive additional information. Sources indicate that this ban will be extended to the rest of the country. This move expands a policy implemented late last year prohibiting Afghan women from working for NGOs. "The people of Afghanistan need more aid, not less," said Sima Bahous, UN under-secretary-general and executive director of UN Women, in a statement. "The removal of skilled women aid workers decreases women and girls access to critical life-saving services, and it increases their risks when they have to seek assistance from men instead."   
Women's Championship Highlights Double-Standards is College Basketball 
The National College Athletic Association (NCAA) women's basketball championship between Louisiana State University (LSU) and Iowa University was the most viewed NCAA women's basketball final ever, with 12.6 million viewers. LSU beat Iowa, earning the school's first NCAA basketball championship. The record-breaking game was followed by controversy over an interaction on the court between LSU forward, Angel Reese and Iowa Hawkeyes guard, Caitlin Clark. During the final quarter, Reese waved her hand at Clark, using the "You Can't See Me" gesture popularized by wrestler and actor John Cena. Reese has faced intense backlash on social media with critics calling her "classless." However, Clark used the same gesture a week earlier during a game against Louisville University without controversy. Many are defending Reese, pointing out that this is a racist double standard for Reese, a black woman. "If you celebrated Clark for doing this but not Angel Reese you gotta take a long, long look in the mirror," The Athletic writer Meg Linehan tweeted.  
Title IX Under Review Following State Transgender Bans  
The Biden Administration proposed a rule change to Title IX that would prohibit broad policies that ban transgender students from participating in athletic teams that align with their gender identity, while allowing schools the discretion to impose more limited restrictions on transgender athletics. This announcement came after the Supreme Court denied West Virginia's request to prohibit a twelve-year-old transgender girl from participating in her girls' track and cross-country team. The state was drawing on a 2021 state law that bans transgender athletes from playing on female teams, the middle schooler is now allowed to continue competing while the appellate court considers her case. Nineteen states have enacted similar comprehensive bans on transgender athletes. Most recently, Kansas passed a law that restricts transgender athletes from participating in girls' and women's sports from kindergarten through college. "Every student should be able to have the full experience of attending school in America, including participating in athletics, free from discrimination," said Miguel Cardona, U.S. secretary of education, in a statement.