Women this Week: Making History in Lebanon
Welcome to "Women Around the World: This Week," a series that highlights noteworthy news related to women and U.S. foreign policy. This week's post, covering April 27 to May 4, was compiled with support from Alexandra Bro, Rebecca Hughes, and Rebecca Turkington.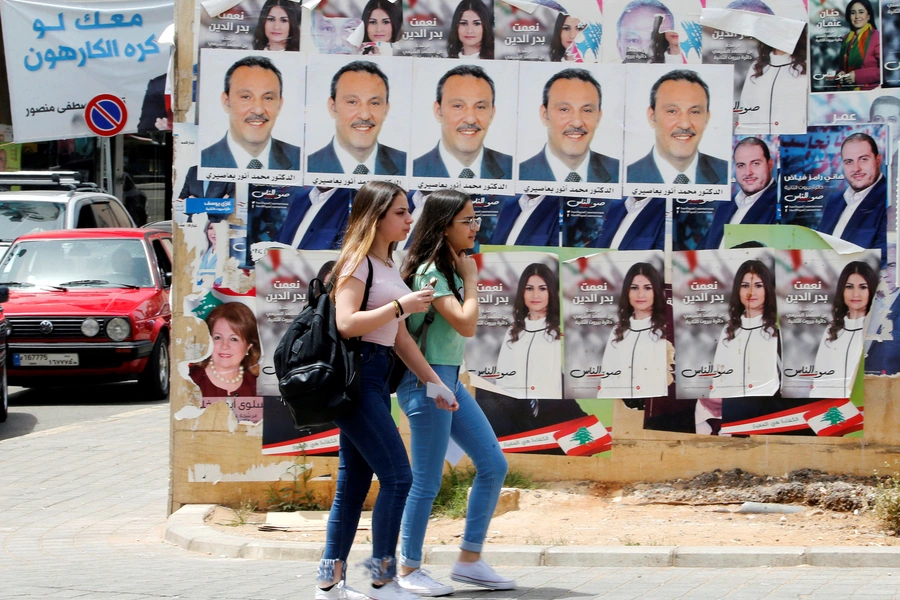 Record Number of Women Running for Office in Lebanon
As Lebanon heads to the polls on Sunday, a record number of women will contest parliamentary seats. There are currently only four women MPs in Lebanon, barely 3 percent of the country's 184-member parliament, but the 86 women candidates running this cycle hope to change that. A prior attempt to legislate a 30 percent gender quota as part of a new electoral law failed last year, and many of the women running are listed as independents, in part because traditional parties will not place women in viable positions on their candidate lists. Nevertheless, these women remain undaunted: "We believe we are a catalyst for change in this country," said Kholoud Wattar Kassem, a candidate in the Beirut 2 district. Even if few win, candidate Laury Haytayan thinks the high proportion of women candidates "means we're starting to shake up the system."
Sexual Violence Verdict Sparks Outcry in Spain
Tens of thousands took to the streets across Spain last week to protest the verdict of a sexual assault case in Pamplona, in which five men were acquitted of rape charges and instead found guilty of sexual abuse, a lesser offense in the Spanish legal system. The men, who filmed their gang rape of a teenager on their mobile phones, claimed that the victim's immobility during the assault proved her consent.  Demonstrations lasted three consecutive days, and many activists said the case represented broader challenges women face under the Spanish justice system. The case inspired action across the Atlantic, as hundreds of thousands of Latin American women took to Twitter this week to speak out against sexual violence, borrowing the hashtag #Cuéntalo, or "tell your story," from Spanish protestors. Violence against women remains rampant in Latin America and the Caribbean, with UN Women and UNDP recently stating that it remains the most violent region in the world for women.
Female ISIS Supporters Convicted in Iraq
The Baghdad Central Criminal Court tried and convicted more than a dozen foreign women for providing support to the Islamic State. The women were sentenced to life in prison, but prior convictions have included death sentences, including for one German woman recruit. After the fall of Mosul, Kurdish forces transferred nearly 1,400 foreign women and children to the custody of Iraqi authorities. The majority of the women are from Turkey and Eastern Europe, though some hail from Western Europe, Asia, and the United States. Iraqi authorities, and governments around the world, are wrestling with the question of whether foreign wives bear responsibility for the atrocities of ISIS. International human rights groups have criticized Iraq's government for detaining the women without a legal basis, and many have expressed concern over the treatment of children.