Women This Week: Protests in Iran Demand End to Decades of Women's Oppression
Welcome to "Women Around the World: This Week," a series that highlights noteworthy news related to women and U.S. foreign policy. This week's post covers September 17 to September 23.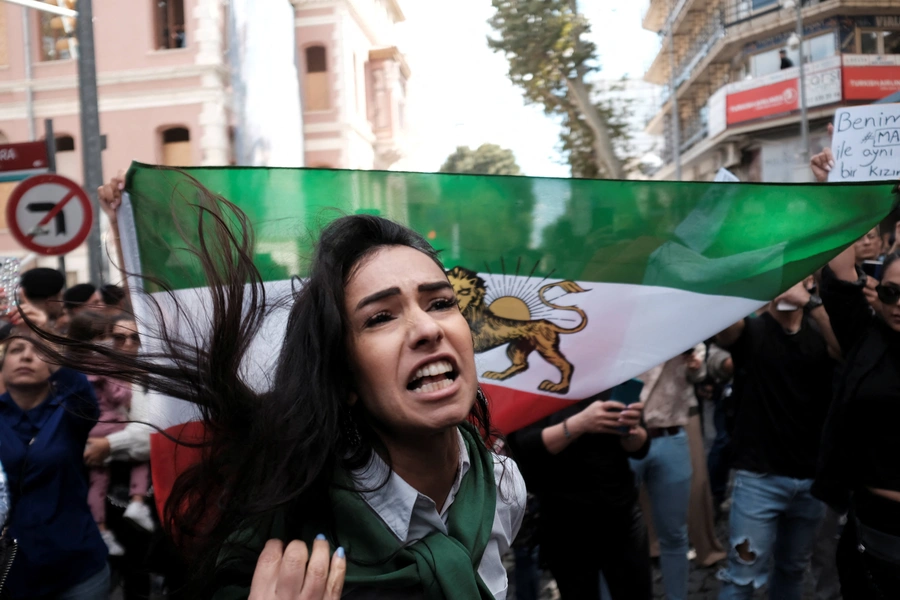 Antigovernment protests sparked by death of Iranian woman in morality police custody
Antigovernment protests erupted in dozens of cities across Iran in response to the death of Mahsa Amini, a 22-year-old woman who died while in the custody of the country's morality police. Amini, who was arrested while visiting Tehran with her family, was accused of violating the country's headscarf law, which has long been controversial and arbitrarily enforced. Government authorities have attributed Amini's death to a heart attack; critics, including her family, charge that she was beaten in custody. Many of the protestors are calling for an end to the compulsory headscarf and other religious laws, although the protests have now widened to encompass economic grievances. The government has severely curtailed internet and social media access and deployed security forces in response. Countless protestors have been detained, injured, and killed. On Thursday, the United States imposed sanctions against the morality police and seven other senior Iranian leaders "for abuse and violence against Iranian women and the violation of the rights of peaceful Iranian protestors."
Renewed call to end Taliban ban on girls' education
On the one-year anniversary of a Taliban ban barring female students from secondary education, the United Nations again called on the Taliban to allow girls to go back to school. Markus Potzel, acting head of the UN mission in Afghanistan, called the anniversary "tragic, shameful, and entirely avoidable," and said that the prohibition is "profoundly damaging to a generation of girls and to the future of Afghanistan itself." UNICEF estimated that some three million Afghan girls are currently unable to complete their secondary education because of the ban. Denying girls access to education—in addition to being a human rights violation—makes them more vulnerable to violence, exploitation, marginalization, and abuse. 
"Staggering" levels of rape and sexual violence in Tigray, report finds
The UN released a report warning of widespread human rights violations and potential war crimes and crimes against humanity in the ongoing civil war in Ethiopia's northern Tigray region. In particular, the Commission of Human Rights Experts on Ethiopia found that rape and sexual violence are being used on a "staggering scale" by parties to the conflict. Ethiopian and Eritrean forces, along with regional militias, have targeted Tigrayan girls and women with "particular violence." Tigrayan forces have also committed rape and other forms of sexual violence against Amhara and Eritrean women and girls. The report details a multitude of atrocities, including evidence that the Ethiopian Federal Government is using starvation as a weapon of warfare. Kaari Betty Murungi, the commission's chair, called for the government to return basic services to the region and allow unmitigated humanitarian access. The Ethiopian government rejected the report.
Caroline Kapp is a research associate working with the Women and Foreign Policy program at the Council on Foreign Relations.