Women This Week: Report Exposes Sexual Enslavement of Women by Eritrean Troops in Ethiopia
Welcome to "Women Around the World: This Week," a series that highlights noteworthy news related to women and U.S. foreign policy. This week's post covers September 2 to September 8.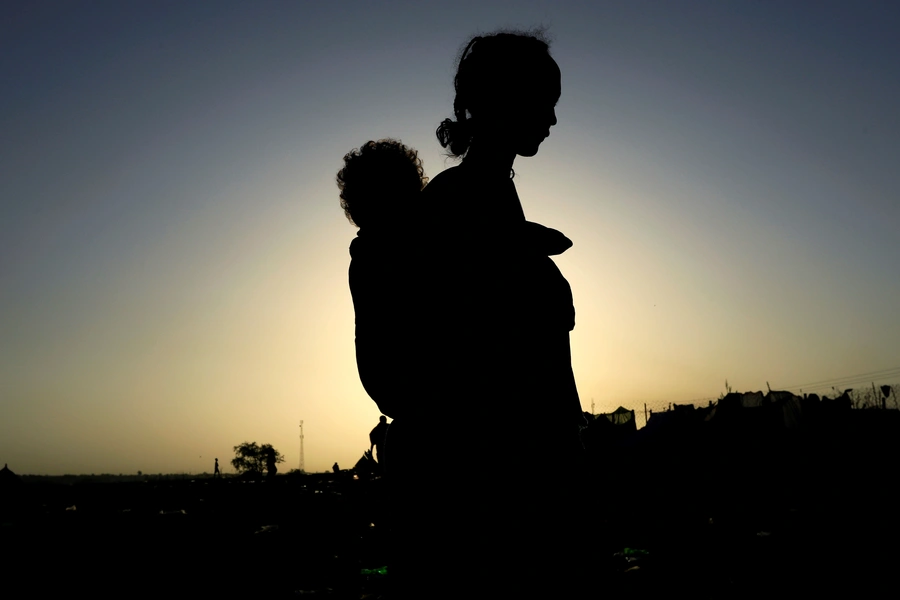 Sexual Violence Continues After Ceasefire in Ethiopia
A new report by Amnesty International has found that Eritrean soldiers, allied with the Ethiopian government, sexually enslaved women for months after a ceasefire between Ethiopia and the Tigray People's Liberation Front (TPLF). A peace agreement signed in November of last year called for all foreign forces to be withdrawn from the region. However, Eritrea was not a party to the agreement and its soldiers stayed behind. Amnesty examined satellite imagery and the accounts of public service workers to confirm the allegations. It also conducted interviews with forty-nine people in the border districts of Mariam Shewito and Kokob Tsibah. Troops were reported to have carried out extrajudicial killings of civilian men while keeping women prisoners inside the Eritrean military camp and their own homes. The women were subjected to abuse that included rape, gang rape, and sexual enslavement. "Whether you shout or not, no one is going to come and rescue you," said one woman who was beaten and raped for nearly three months by soldiers. Ethiopia has repeatedly rejected efforts to investigate crimes related to the war in Tigray.  
Mexico Decriminalizes Abortion Nationwide 
Mexico has become the latest country to join the "green wave" of countries across Latin America decriminalizing abortion. This week, Mexico's Supreme Court ruled that all national laws prohibiting abortion are unconstitutional and violate women's rights. By removing abortions from the federal penal code, federal agencies are obligated to provide abortion care. This requirement invalidates the common excuses used by health professionals who refuse the procedure. Senator Olga Sánchez Cordero, a former Supreme Court justice, said the ruling represented "a more just society in which the rights of all are respected." However, this ruling does not invalidate all criminal penalties for abortion. In twenty of Mexico's thirty-two states, local legislation that decriminalizes the practice is not in place. Consequently, many officials are worried that women in more conservative regions will still be denied care.  
First Woman Coach of Spanish National Soccer Team 
The Spanish soccer federation has announced that Montse Tomé will serve as coach of the women's national soccer team. This is the first time a woman will be the head coach. Tomé is replacing Jorge Vilda, who was dismissed after facing years of criticism regarding his coaching style. In a move that drew widespread criticism, Vilda also recently came out in support of federation president Luis Rubiales, who kissed one of Spain's female players—Jenni Hermoso—on the lips without her consent. In the aftermath of Spain's World Cup win, Tomé—who was one of Vilda's coaching assistants—initially resigned from her position in solidarity with Hermoso. In a statement announcing her appointment, the soccer federation said that Tomé has "established herself as a key player in the national team's growth." Her first game in charge of the team will take place on Friday, September 22.