Women This Week: Reproductive Rights and Firsts for Women in U.S. Elections
Welcome to "Women Around the World: This Week," a series that highlights noteworthy news related to women and U.S. foreign policy. This week's post covers November 5 to November 10.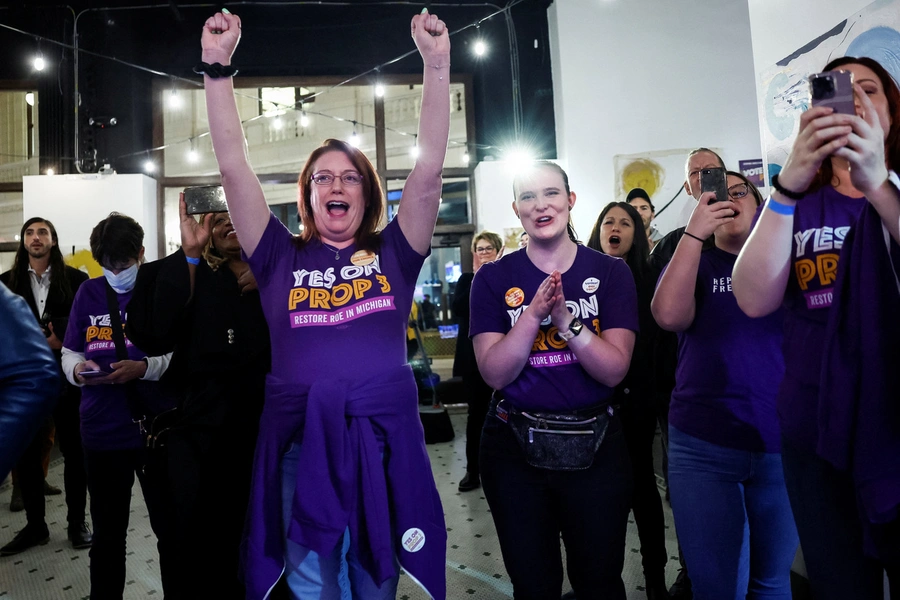 Women Make Gains in Midterm Elections
Voters supported abortion rights in the U.S. midterm elections with this week, with measures affirming access to abortion adopted in all five states where the issue was on the ballot. California, Vermont, and Michigan passed measures to enshrine the right to reproductive freedom in their state constitutions. Voters in Kentucky defeated a measure that would have clarified that their state constitution does not include protections for abortion, and Montana voters defeated an amendment that would have required health care providers to make every attempt to save the life of an infant born after an abortion, labor, or C-section. Voters also elected a record number of women governors, with twelve women slated to take office once votes are finalized. In Massachusetts, democrat Maura Healey was elected, making history as the first elected openly lesbian Governor in U.S. history. Vermont, the only state to have never sent a woman to Washington, elected democrat Becca Balint as the state's sole representative. She will be the first woman and first LGBTQ+ individual to join the Vermont delegation.
Afghan Women Banned from Public Parks
The Taliban's Ministry of Virtue and Vice restricted women's access to public parks, amusement parks, and gyms in the capital city of Kabul. This new policy will only add to a long list of severe restrictions on women's rights in Afghanistan. Currently, women must travel with a male escort and wear a headscarf outside of the home. They are also largely prohibited from working and Afghani girls are barred from secondary education. A spokesman from the ministry said the policy is being implemented in response to breaches of  gender segregation restrictions and women ignoring headscarf laws. "There are no schools, no work... we should at least have a place to have fun," an Afghan woman told The Guardian. "When you have no freedom in your own country, then what does it mean to live here?" another observed in response to the ban.
Iranian Regime Prosecutes Protestors
Women-led protests continue to rage across Iran in a massive act of defiance against the Islamic Regime. Iranian actress Taraneh Alidoosti posted a picture of herself without a headscarf on social media, holding a sign that reads "Woman, Life, Freedom." Alidoosti is one of Iran's most successful actresses. She previously pledged to remain in the country, despite significant personal risk, to support the families of protestors who have been killed. In Tehran, at least one thousand people have been charged with alleged participation in protests and public trials have already begun. According to Iran Human Rights, a Norway-based human rights group, dozens have been charged with "enmity against God" and "corruption on earth," which are crimes punishable by death. An open letter signed by 227 of 290 member of Parliament called for the judiciary to "show no leniency" and act in a way that will "serve as a good lesson" to protestors.