Women This Week: Sudan's First Female Chief Justice
Welcome to "Women Around the World: This Week," a series that highlights noteworthy news related to women and U.S. foreign policy. This week's post, covering October 11 to October 24, was compiled by Yuxin Lei and Rebecca Turkington.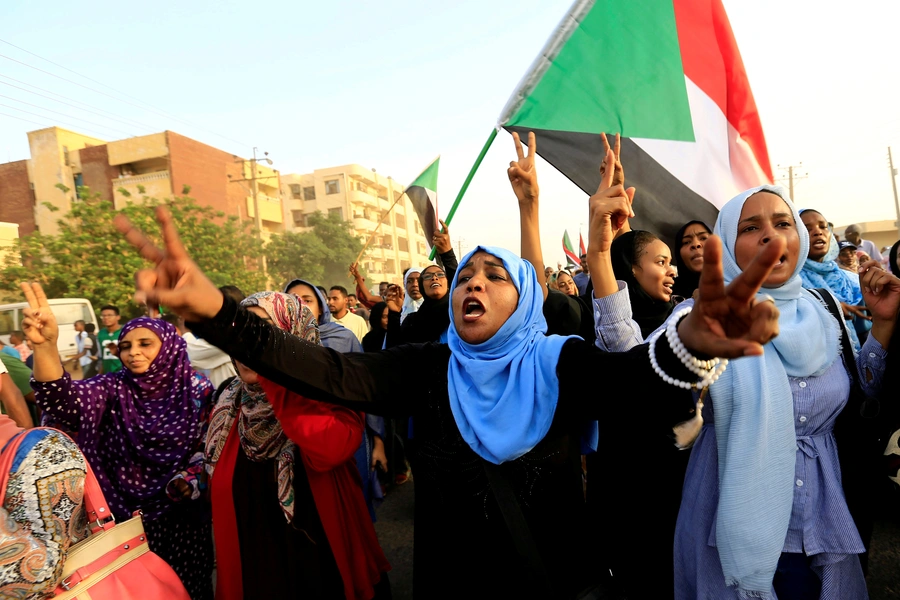 Sudan Appoints First Female Chief Justice
Sudan's sovereign council appointed Nemat Abdullah Mohamed Khair as the country's first female chief justice. Khair is the first female chief justice in the Arab world, and the fifth in Africa. Sudanese citizens have largely embraced the appointment and see it as a major step forward for Sudanese women, reflecting women's leading role in the protests that toppled President Omar al-Bashir. The appointment demonstrates an effort by the transitional government to increase women's representation in leadership roles. Four women have been appointed to cabinet positions in the new government, including the country's first female minister of foreign affairs, Asma Mohamed Abdalla. The draft constitution also sets a minimum 40 percent quota for women in the future Transitional Legislative Council.
Iranian Women Eligible to Pass Citizenship to Children
This month, Iran approved a law to allow women to pass their nationality to their children. The measure was ratified by a panel of senior clerics, and will allow tens of thousands of children of Iranian mothers to receive social benefits. Previously, Iran's civil law granted children and spouses of Iranian men citizenship automatically. More than sixty countries around the world have gender discriminatory nationality laws, including half the nations in the Middle East and North Africa. Earlier in October, Iran ended its decades-long ban prohibiting women from attending sports stadiums, and offered a limited number of tickets to a women-only spectator section for a World Cup qualifying soccer game.
Gates Pledges $1 Billion for Gender Equality
Melinda Gates announced her foundation will commit $1 billion to improve gender equality in the U.S. In an article for the Harvard Business Review, Gates outlined the funding strategy, noting that recent research shows it will take more than 208 years at the current rate of change to close the gender gap in the United States. Over ten years, Pivotal Ventures investments will focus on expanding women's power and influence by removing obstacles to women in the workplace, advancing women in fields with an outsized role in society—such as technology, media, and politics—and increasing pressure on companies to reform practices. Women's organizations received only 1.6 percent of charitable giving according to the most recent numbers.