Women This Week: Taliban Attempts to Erase Women From Public Life
Welcome to "Women Around the World: This Week," a series that highlights noteworthy news related to women and U.S. foreign policy. This week's post covers November 26 to December 2.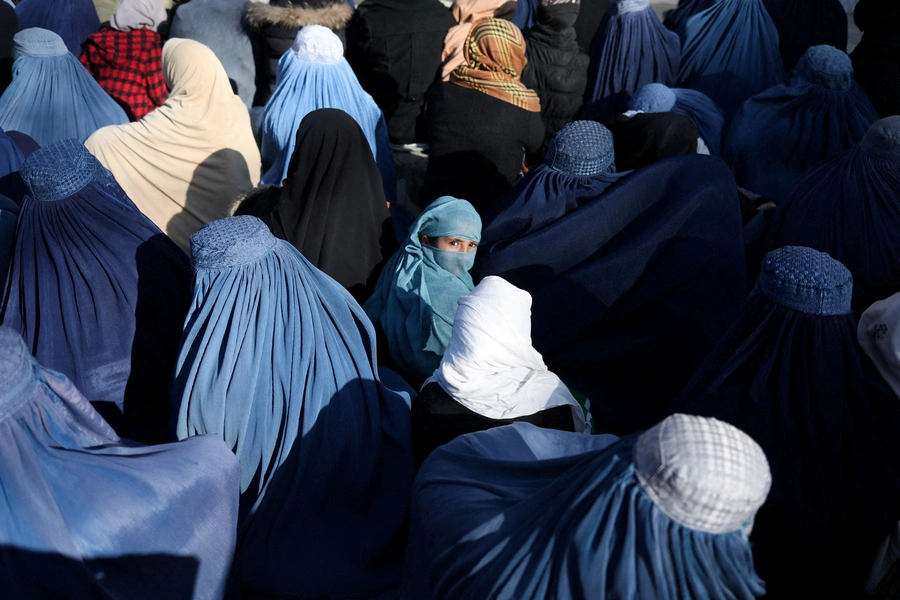 Afghan Women Refuse to Give Up Despite Increasing Restrictions
A group of United Nations human rights experts called for the Taliban's relentless crackdown on women to be "investigated as gender persecution," which can be punished as a crime against humanity under international law. The group also called for international organizations and actors to demand the reversal of restrictions against women, ensure protection of their rights, and take a number of other steps, including increasing support to Afghan human rights defenders. Since taking power, the Taliban government has largely banned women from public life and has started punishing male relatives for the "purported offenses of women." In a statement, the experts wrote that they are "deeply concerned that such actions are intended to compel men and boys to punish women and girls who resist the Taliban's erasure of them, further depriving them of their rights, and normalizing violence against them," and called the confinement of women to their homes "tantamount to imprisonment."
Biden Pledges to Deter Conflict Related Sexual Violence and Support Survivors
On November 28, President Biden signed a Presidential Memorandum on Promoting Accountability for Conflict-Related Sexual Violence (CRSV). The memorandum seeks to ensure that crimes involving sexual violence—which are vastly underreported and rarely prosecuted—are treated equally to other human rights abuses. Specifically, the memorandum directs relevant U.S. government agencies to use their authorities—including sanctions—to the "fullest extent possible to target perpetrators of acts of CRSV and their enablers." In a statement, the White House said that "the United States does not accept CRSV as an inevitable cost of armed conflict, and is committed to supporting survivors through all available measures—including legal, policy, diplomatic, and financial tools—to deter future violence." Earlier this year, the Biden administration pledged an additional $400,000 to the UN Special Representative to the Secretary General on Sexual Violence in Conflict. The State Department also plans to spend an additional $5.5 million over the next two years to "investigate and document crimes of CRSV." Biden pointed to widespread CRSV in Russia-occupied Ukraine and Ethiopia as a reason for this memorandum.
Home is the Most Dangerous Place for Women and Girls, UN Study Finds
A study released last week by the UN Office on Drugs and Crime and UN Women found that 47,000 women and girls were killed last year by intimate partners or family members, which is a rate of approximately five women and girls per hour. Furthermore, the report found that these killings accounted for about 56 percent of all homicides involving women and girls, whereas only 11 percent of male homicides occurred in the private sphere. The number of female homicides—81,000 in 2021—has been nearly consistent over the past decade. "Behind every femicide statistic is the story of an individual woman or girl who has been failed. These deaths are preventable—the tools and the knowledge to do so already exist," said Sima Bahous, executive director at UN Women. The report calls for improved legal procedures, support for civil society groups and women's rights organizations, and emphasizes the need for prevention measures, survivor-focused approaches, and stronger data collection mechanisms.