Women Underrepresented at COP27 Summit
Welcome to "Women Around the World: This Week," a series that highlights noteworthy news related to women and U.S. foreign policy. This week's post covers November 12 to November 18.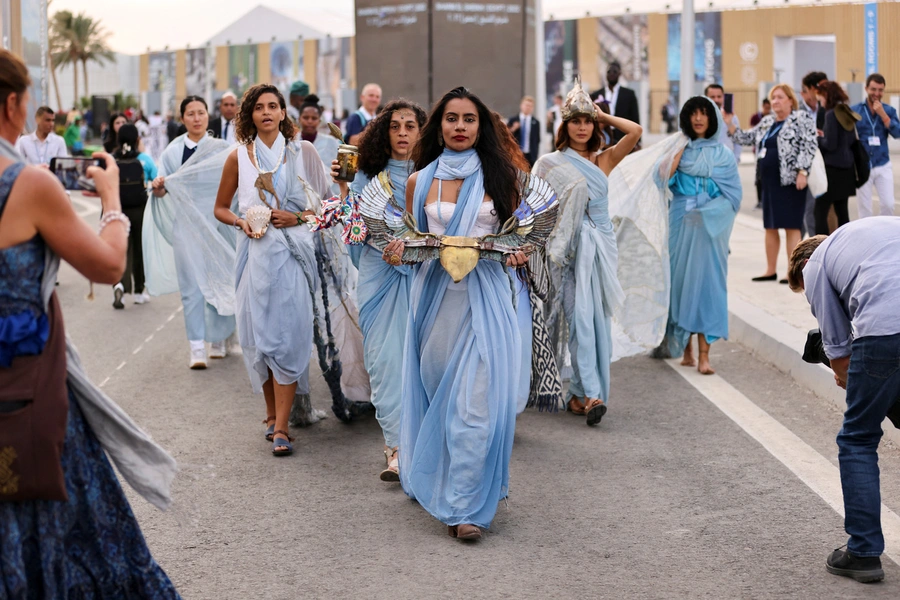 Female Negotiators Press for Climate Reparations 
Advocates have expressed concern that women are underrepresented at the 2022 United Nations Climate Change Conference—or COP27—in Egypt this month. In 2011, countries pledged to increase women's participation in the talks. But an analysis by the BBC found that less than 34 percent of country team negotiators are female, falling from a high of 40 percent in 2018; some teams are more than 90 percent male. This is problematic because climate change disproportionately impacts girls and women. The UN has estimated that approximately 80 percent of climate refugees are female. In the face of climate induced instability, girls drop out of school and marry earlier, instances of gender-based violence increase, and women must take greater risks to secure fuel, food, and water for their families. But women have taken the lead on one of COP27's most contentious and challenging issues: climate reparations. Chilean Environment Minister Maisa Rojas and German special climate envoy Jennifer Morgan crafted a deal to get the issue on the summit's agenda for the first time. "When women are in the room they create solutions that are proven to be more sustainable," Sophie Rigg, senior climate advisor at ActionAid, said. 
Tehran Police Beat Women in the Metro 
Unrest in Iran has entered its third month as protestors continue to demand an end to the Islamic Republic. Security forced are cracking down with increasing brutality and public transportation has become a center of violence. On Wednesday, police opened fired in a metro station in Tehran. Footage shared on social media shows police forces beating women who were not wearing head coverings. "A whole younger generation is challenging the rules like wearing a headscarf and the government in Iran has its hands full trying to manage the protests," said Vali Nasr, a professor at Johns Hopkins University. Iran Human Rights, a Norwegian human rights organization, estimates 15,000 protestors have been arrested and over 300 killed. Five individuals have been sentenced to death for their participation in protests.  
Pledge to Support Women in Drought Ridden Horn of Africa 
One of the worst droughts in decades is impacting millions of people in the Horn of Africa, generating massive food insecurity. On Wednesday, the UN Population Fund (UNFPA) announced that it will launch a $113 billion appeal to address the unique needs of women and girls in the region. Around 4.9 million children are acutely malnourished, and the spread of diseases, including malaria and cholera, is on the rise. The drought is also causing an increase in gender-based violence. Between January and May 2022, Somalia saw a 20 percent increase in reports of intimate partner violence and rape.