Women This Week: Texas Abortion Law Temporarily Blocked
Welcome to "Women Around the World: This Week," a series that highlights noteworthy news related to women and U.S. foreign policy. This week's post covers October 2 to October 8.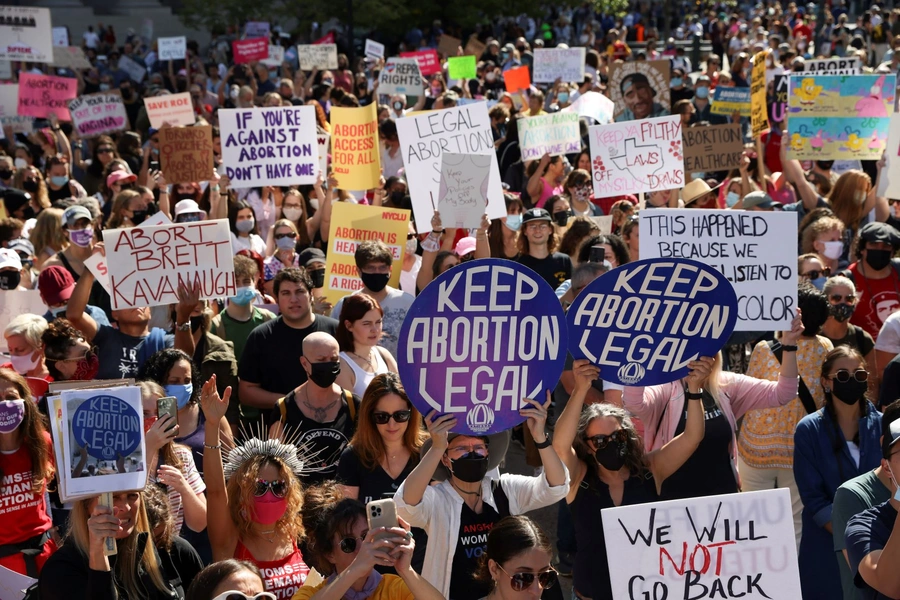 U.S. District Court Blocks Texas Abortion Law; China Seeks to Reduce Abortions
A U.S. federal judge ordered Texas to halt enforcement of its restrictive abortion law that prevents almost all abortions in the state. Despite the judge's order, abortion providers could be sued retroactively for any procedures they conduct should the suspension be lifted. Meanwhile, the Chinese government released new guidelines on women and children's health that included a line on seeking to lower the number of "medically unnecessary" abortions. The guidelines did not discuss the Chinese government's policy on abortion in detail, but observers say it aligns with government efforts to increase the Chinese population, such as China's removal of its one-child policy in 2015.  
Dubai Ruler Used Spyware to Hack Ex-Wife's Phone
The Family Division of the High Court of Justice in London found that Sheikh Mohammed bin Rashid al-Maktoum, the ruler of the Emirate of Dubai, used Pegasus spyware to hack the phone of his ex-wife, Princess Haya Bint al-Hussein. The phones of several associates of Princess Haya's, including Baroness Fiona Shackleton, a member of the House of Lords and one of the princess's lawyers, were also hacked. The court's findings were the result of a high profile child custody battle between Sheikh Mohammed and his ex-wife, who fled Dubai for London with their two children in 2019. Princess Haya is the third female member of Sheikh Mohammed's family to flee Dubai. In 2019, the High Court of Justice in London found that Sheikh Mohammed had forced two of his daughters, Sheikha Shamsa and Sheikha Latifa, to return to Dubai after they each made separate attempts to flee. While Sheikha Latifa has been seen in public since her forced return in 2018, Sheikha Shamsa has not been seen in public since her abduction in 2000.
Egyptian President Appoints Ninety-Eight Women to State Council
Egyptian President Abdel Fatah al-Sisi announced he would appoint ninety-eight women to Egypt's State Council, a judiciary body on which, until now, only men served. Meanwhile, the Egyptian House of Representatives announced that Moushira Khattab will be the new president of the National Council for Human Rights, becoming the first woman to hold this role. Despite progress on women's representation in official roles, the Egyptian government continues to face scrutiny for gender discrimination. Human rights activists have called on the Egyptian government to cease its campaign of arresting women and girls for ostensible immoral conduct on social media, and numerous women have come forward alleging sexual abuse from Egyptian security forces.