Women's Empowerment Starts at the Bank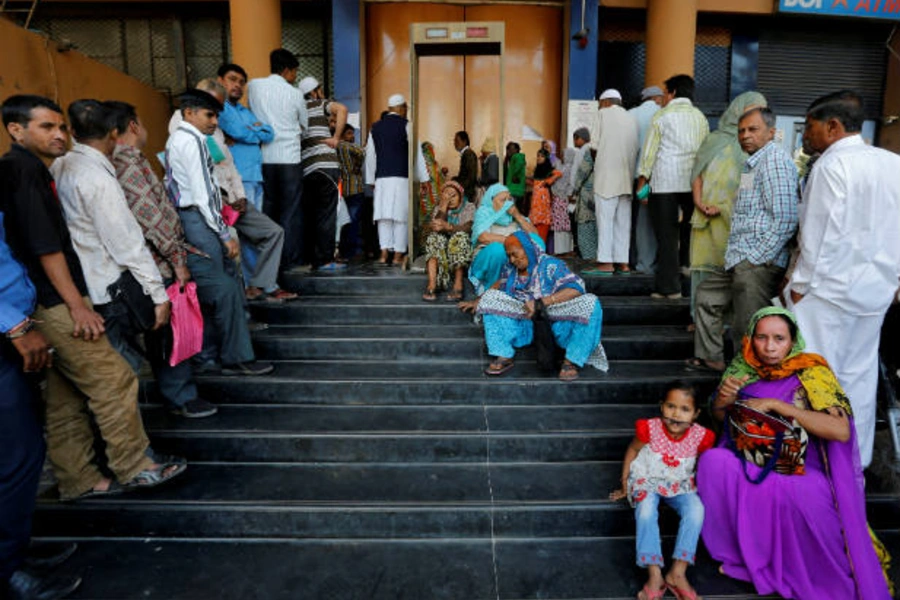 In a meeting room in Delhi, India, with walls painted green and sun streaming in through beige curtains, more than 30 women sit on wooden benches to hear about the positive power of saving.
"The cricket is saving and will be ready," says their instructor, a jovial man wearing a white striped shirt. He's holding a large picture book that tells a story easily understood by those who might not read.
Welcome to the next frontier of women's economic advancement: financial inclusion. Otherwise known as helping women enter the formal financial system, one bank account at a time.
Financial inclusion plays a critical role in reducing poverty and boosting economic development. Yet despite the economic and social benefits of access to formal financial institutions, as many as 2 billion people take part only in the informal economy. While this arrangement allows some of the world's poorest to manage their daily expenses, usually through loans from family members or moneylenders, it denies them the stability of a savings account, insurance and established credit.
Women are among those with the least access to banking. Data from the World Bank's Global Findex report shows that only 58 percent of women have an account. At least 1.1 billion women and girls — one billion — around the world are excluded from the formal financial system. And this is costly for all of us.
Read the full article in TIME online >>