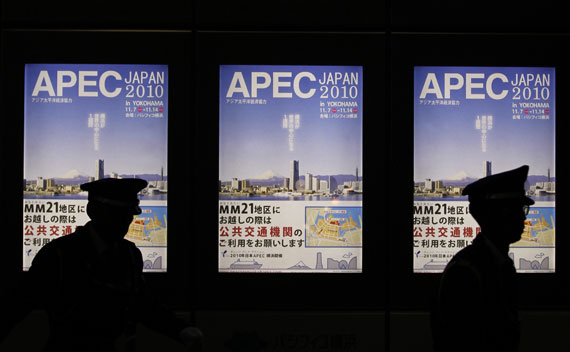 Robert McMahon, editor of CFR.org, and I sat down today to discuss the upcoming issues for our The World Next Week podcast. We talked about the prospects for the lame duck Congress, the Asia-Pacific Economic Cooperation (APEC) summit this weekend in Yokohama, Japan, and the NATO Summit next week in Lisbon.  You can listen to our conversation here:
[audio:http://www.cfr.org/content/publications/media/podcast/2010/20101111_TWN…]
The highlights:
The lame duck session will need to be productive because Congress has a lot of unfinished business to tackle, including passage of 12 spending bills.

President Obama is likely to face continued criticism at the APEC Summit for the Federal Reserve's decision to pursue a new round of quantitative easing.

NATO has to decide whether its future will include missile defense and expeditionary missions even as the White House conducts another review of its Afghanistan policy.
Bob and I are not the only ones trying to make sense of Congress, APEC, and NATO.  The New York Times explores the congressional debate over expiring unemployment benefits, CNN looks at expiring tax cuts, while The Economist wonders  about how a Republican-controlled House will relate to the Obama administration.  Walter Russell Mead takes stock of President Obama's Asia trip, and the Wall Street Journal and the Heritage Foundation evaluate the potential for progress at the APEC Summit.  NATO's Secretary General Anders Fogh Rasmussen writes that NATO needs a missile defense, and Brookings previews the Lisbon Summit.
(Photo: Policemen are silhouetted on signboards of APEC forum summit in Yokohama, south of Tokyo. Yuriko Nakao/courtesy Reuters)