The World Next Week: The Arab League, the Debt Ceiling, and Chatting with China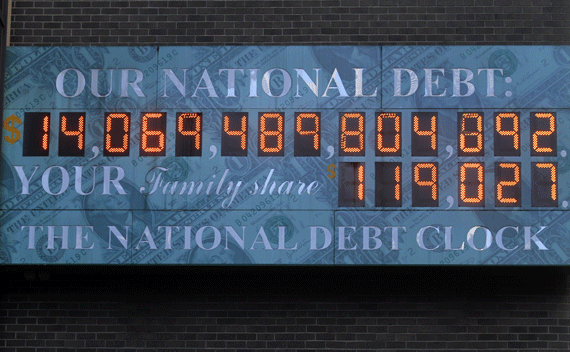 The World Next Week podcast is up. Bob McMahon and I talked about the scheduled meeting of the Arab League's foreign ministers; Washington's imminent encounter with the national debt ceiling; the upcoming China-U.S. Strategic and Economic Dialogue; and the Cannes Film Festival, which neither of us has tickets to. Perhaps next year.
[audio: http://www.cfr.org/content/publications/media/podcast/2011/20110505_TWN…]
The highlights:
The Arab League played an instrumental role in the passage of UN Security Council Resolution 1973. But in the intervening weeks, the League has been paralyzed by events on the ground in Libya as well as by the dramatic events of the broader Arab Spring. As a result, efforts to schedule an Arab League summit have slowed, and it may be a while before the Arab League gets a new Secretary General. The current one, Egypt's Amr Moussa, is stepping down. He hopes to be the next president of Egypt.

Best estimates have the United States reaching the national debt limit ceiling in the next dozen days. New estimates out this week suggest that Treasury can find enough nickels and dimes in the national sofa to keep paying all of America's bills into August. (Tax receipts last month ran ahead of estimates.) That buys Democrats and Republicans some extra time to strike the bargain needed to generate enough support in Congress to raise the debt limit. Whether lawmakers and the White House make good use of the extra time is the big question.

The third China-U.S. Strategic and Economic Dialogue convenes next week in Washington. China's undervalued currency and America's red ink will top the agenda. The dialogue will undoubtedly produce an upbeat communiqué about close cooperation between the two capitals. But the underlying economic problems will persist.

The film industry's movers and shakers will descend on Cannes next week to see and be seen. Those lucky enough to be there will be able to see everything from Hollywood blockbusters to the next installment in Woody Allen's oeuvre to a dramatization of Nicolas Sarkozy's rise to power.
Bob and I aren't the only commentators getting a head start on next week's news. The Wall Street Journal discusses plans for a fund to assist the Libyan rebels, and the National encourages Arab capitals to continue working together to resolve the unrest and violence in the Middle East. The New York Times discusses what happens when the federal debt hits its ceiling, and the Wall Street Journal follows the Washington debate on the debt limit. Xinhua outlines expectations for the upcoming China-U.S. dialogue, Reuters reports on recent developments in bilateral monetary policy discussions, and the Wall Street Journal's "China Real Time" covers the human rights discussions. The Festival de Cannes has a nifty website—and there is even a version in French. Who knew?