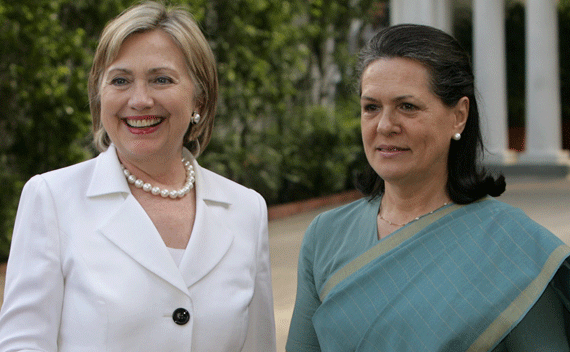 The World Next Week podcast is up. Bob McMahon and I discussed the ongoing negotiations over raising the debt ceiling; NATO's handover of power in the capital of Helmand province to Afghan forces; Secretary of State Hillary Clinton's visit to India for the second round of the U.S.-India Strategic Dialogue; and the UN Security Council debate on the effect of climate change on international peace and security.
[audio: http://www.cfr.org/content/publications/media/podcast/2011/20110714_TWN…]
The highlights:
The negotiations on raising the debt ceiling will go down to the wire—and perhaps past it. Although President Obama, Speaker of the House John Boehner, and Senate Minority Leader Mitch McConnell have all said it is imperative to avoid a debt default, many rank-and-file House Republicans and a majority of the American public think otherwise.

With yesterday's bombing in Mumbai, security will top the agenda at the second round of the U.S.-India Strategic Dialogue. Pakistan is not participating in the dialogue, but it will be a major topic of discussion between U.S. and Indian officials.

The handover of power in Lashkar Gah, the capital of Helmand province, from NATO to Afghan troops will test the Obama administration's claims of progress in Afghanistan. Helmand has been the site of considerable violence, and the failure of the handover will raise serious questions about the plan to shrink the U.S. troop presence in Afghanistan.

Germany is using its turn as president of the UN Security Council to put the spotlight on the consequences of climate change for international security. Although the U.S. political establishment has little interest these days in climate change, the U.S. military is very interested in how climate change will affect its missions and responsibilities.

My Figure of the Week is Staff Sgt. Leroy Petry of the United States Army. Bob's is $50.2 billion. As always, listen to the podcast to find out why.
CNN Money outlines the repercussions of missing the August 2 deadline on reaching an agreement on the debt ceiling, and it answers some frequently asked questions regarding the debt ceiling. USA Today explains Senator McConnell's "last-choice option" for avoiding default. Agence France Presse (AFP) provides some details on handing over power to Afghan troops, while Reuters reports on Taliban plans to sabotage the transition. CBC News writes about concerns that the Afghan army may not be ready to take over. The State Department provides Secretary Clinton's travel plans, India Today reports on diplomatic tensions between the United States and India, and AFP covers some of the topics that diplomatic leaders will discuss. Reuters covers recent UN talks related to the Kyoto Protocol, the UN News Centre gives information on another similar forum in Morocco, and the Washington Post's "Capital Weather Gang" summarizes the results of a new climate change study.