The World Should Not Look Away From Uganda's Undemocratic Elections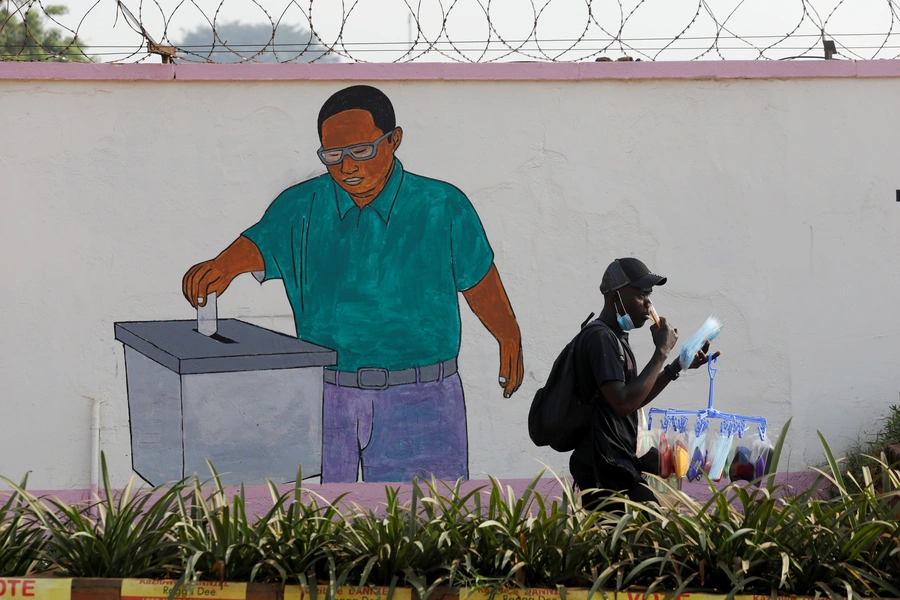 On January 14, Uganda will hold national elections, an exercise that is shaping up to be more of an opportunity for incumbent President Yoweri Museveni to demonstrate the repressive power of the state than a chance for Uganda's population to express its political will. Museveni, in power since 1986, has taken no chances. Several of his challengers, including the most prominent opposition leader, Bobi Wine, have been threatened, arrested, and assaulted over the course of the campaign; dozens of opposition supporters have been killed. Laws ostensibly aimed at controlling COVID-19 have been used to curtail campaigning, tanks have paraded ominously though downtown Kampala, and just before the polling, authorities imposed an internet blackout throughout the country.
On January 13, Natalie E. Brown, the U.S. Ambassador to Uganda, announced that there would be no U.S. diplomatic observation mission deployed on election day because the vast majority of accreditation requests were denied by Uganda's Electoral Commission. These constraints only further erode confidence in this electoral exercise. Given the oppressive pre-election conditions, the advantages of incumbency, and the fact that ten different opposition candidates are on the ballot, Museveni is highly likely to be declared the winner. But such a result will not resolve the simmering tensions in Uganda, or give voice to the aspirations of its citizens. That raises real challenges for the United States, which has worked closely with Uganda on African security issues, development initiatives, and refugee policies, and has no desire to see more instability take hold in an already fragile region. There can be no evading the problematic realities of this election or its aftermath.
In Foreign Affairs, Bobi Wine himself wrote that "My sincere hope is that the international community will watch this week's elections in Uganda closely. International attention matters now more than ever." Yet others, from Nigerian Nobel laureate Wole Soyinka to the editorial board of the Financial Times, have expressed concern that the crisis of democracy in the United States itself could hinder an effective and direct response to the repression in Uganda. This needn't be the case. Lecturing from a position of imagined moral superiority was never a terribly effective foreign policy tool. However, conviction about our own democratic values, and our interest in a world made more stable and just by respect for the rule of law, human rights, and accountable governance, are essential to both resolving our domestic crisis and pursuing effective and farsighted foreign policy. We need not pretend to be perfect to keep working toward that future, at home or abroad.