You Might Have Missed: Mali, Cyberwar, and "Zero Option" in Afghanistan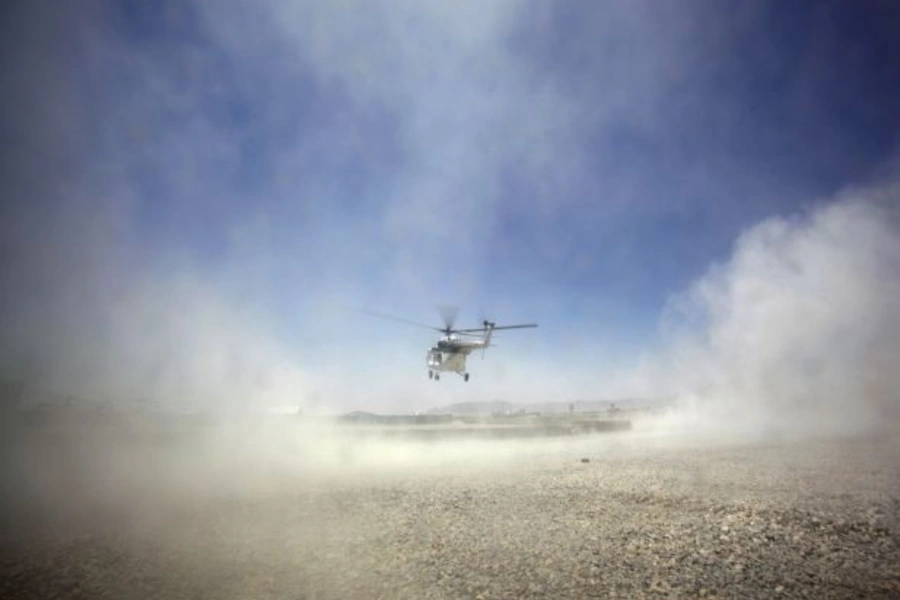 Tony Capaccio, "Iran's Cyber Threat Potential Great, U.S. General Says," Bloomberg News, January 17, 2013.
Iran's developing ability to launch cyber attacks will make it "a force to be reckoned with," the head of the U.S. Air Force Space Command said.
General William Shelton said the Iranians are responding to an attack on the computer operating system that runs the uranium enrichment facilities in the country's suspected nuclear-weapons program. "It's clear that the Natanz situation generated a reaction by them," Shelton told reporters yesterday.
---
Brendan Sasso, "Leahy Warns that Police Drones Threaten Privacy," Hillicon Valley, January 16, 2013.
---
David Wood, "Drone War Expansion Sparks Questions About Effectivness, Oversight in Obama's Second Term," Huffington Post, January 16, 2013.
In any attack, [Brig. Gen. Rich] Gross [legal counsel to the Joint Chiefs of Staff] told The Huffington Post, "there's a real science involved with what type of weapon system will be dropped and the numbers of people you would expect in that culture at that time of day." The art, he said, is judging whether the military benefit of a strike outweighs the projected loss of civilian life, as required by international law.
"The argument that several folks have raised is that when you kill a terrorist, even if you kill no women and children, no combatants, you're still gonna enrage the population, depending on how it's done," said Gross. "That's a consideration that policymakers always have to struggle with."
---
Adam Entous and Julian E. Barnes, "U.S. Delays Support, Cites Legal Concerns," Wall Street Journal, January 15, 2013.
A senior administration official said, "If we're going to provide something to anybody—our closest partner or our most distant acquaintance in the international realm—we want to understand what the objective is. The more that country has the ability to do lethal action with that [aid], the more we're going to scrutinize it."
---
Department of Defense Directive, "Contingency Basing Outside the United States," January 10, 2013.
---
Dion Nissenbaum, "U.S. Floats an Afghan 'Zero Option,'" Wall Street Journal, January 8, 2013.
U.S. and Afghan negotiators are working on a long-term deal. If talks stall, the U.S. would be compelled to pull all of its troops out of Afghanistan—as it did in 2011 when similar talks with Iraq faltered over a U.S. demand for legal immunity for troops that remained.
"If there is no authority granted by the sovereign state, then there's not room for a follow-on U.S. military mission," said Douglas Lute, the retired U.S. Army lieutenant general who serves as Mr. Obama's special coordinator on Afghanistan and Pakistan.
(3PA: To further confuse things, today the Wall Street Journal reported that senior military commanders in Afghanistan have not been told to plan for the "zero option.")
---
Stacie L. Pettyjohn, "U.S. Global Defense Posture, 1783–2011," RAND Corporation, 2012.