You Might Have Missed: National Security Threats, Drones, and 'Red Lines'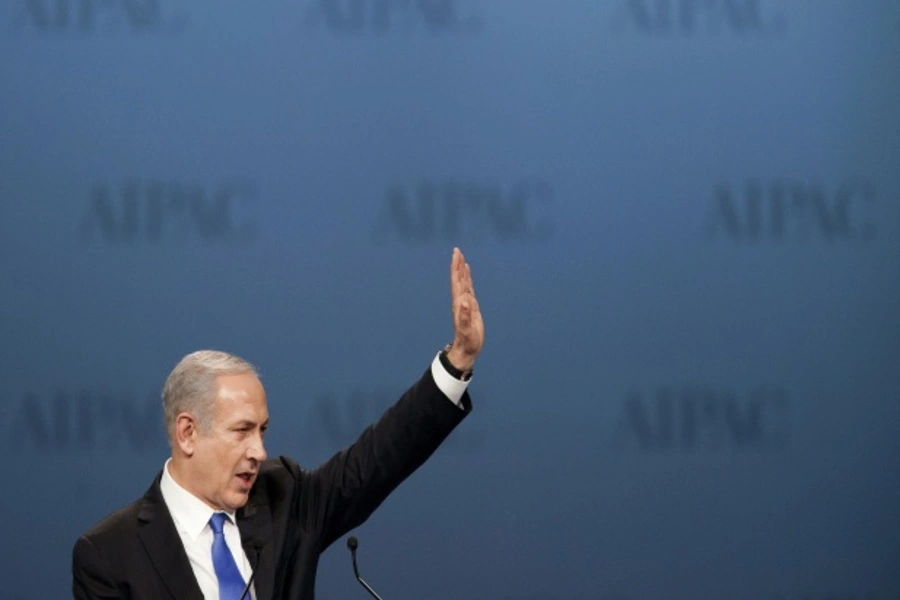 Margaret Coker, Adam Entous, Jay Solomon, and Siobhan Gorman, "Miscues Before Libya Assault," Wall Street Journal, September 21, 2012.
Some officials say the U.S. could have sent military forces to Benghazi from U.S. Naval Air Station Sigonella, which is some 450 miles away in Sicily, or mobilized a Marine team in Rota, Spain. Some officials said the U.S. could also have sent aircraft to the scene in a "show of force" to scare off the attackers.
State Department officials dismissed the suggestions as unrealistic. "They would not have gotten there in two hours, four hours or six hours. They don't have troops sitting in a room next to an airplane with a pilot just sitting in the next room drinking coffee," one senior State Department official said.
---
Matthew G. Olson, Hearing Before the Senate Committee on Homeland Secuirty and Government Affairs: The Homeland Threat Landscape and U.S. Response, September 19, 2012.
Al-Qa'ida in the Arabian Peninsula (AQAP) remains the affiliate most likely to attempt transnational attacks, including against the United States.  Despite Anwar al-Aulaqi's death, the group maintains the intent and capability to conduct anti-U.S. attacks with little to no warning.
In its three attempted attacks against the U.S. Homeland–the airliner plot of December 2009, an attempted attack against U.S.-bound cargo planes in October 2010, and an airliner plot this May–AQAP has shown an awareness of Western security procedures and demonstrated its efforts to adapt.  The death of al-Aulaqi probably temporarily slowed AQAP's external plotting efforts but did not deter the group from attempting another aviation attack in May.  We are also concerned by AQAP's efforts to exploit the security vacuum associated with the Arab Spring, although the group has suffered recent setbacks in these efforts.
AQAP also remains intent on publishing the English-language Inspire magazine—previously spearheaded by al-Aulaqi and now-deceased Samir Khan—in order to mobilize Western-based individuals for violent action.  While the deaths of al-Aulaqi and Khan have affected the quality of the magazine, the publication endures and continues to reach a wide global audience of extremists.
(According to databases maintained by the Long War Journal and The Bureau of Investigative Journalism, the United States has attempted approximately fifty targeted killings in Yemen since December 2009. These attacks killed between four and six hundred people—of which an estimated one hundred were civilians. According to Olsen, one of the cumulative effects of these attacks is to "probably temporarily slow" AQAP international terrorism, and lower the quality of its propaganda magazine.)
---
Pew Research Center, "U.S. Public, Experts Differ on China Policies," September 18, 2012.
---
Ellen Nakashima, "U.S. Official Says Cyberattacks Can Trigger Self-Defense Rule," Washington Post, September 18, 2012.
Cyberattacks can amount to armed attacks triggering the right of self-defense and are subject to international laws of war, the State Department's top lawyer said Tuesday.
Spelling out the U.S. government's position on the rules governing cyberwarfare, Harold Koh, the department's legal adviser, said a cyber-operation that results in death, injury or significant destruction would probably be seen as a use of force in violation of international law.
---
Dan Williams, "Netanyahu Deputy Disagrees on Setting Iran 'Red Line,'" Chicago Tribune, September 14, 2012.
"I don't want to set red lines or deadlines for myself," [Deputy Prime Minister Dan] Meridor, one of several Netanyahu deputies who form the core of his security cabinet, told Israel's Army Radio when asked how much time remained before force against Iran should be used.
He called for international sanctions against Tehran to be intensified "so it understands that the price it is paying is mounting and that the only way to be rid of it is to stop the (nuclear) race, to arrive at an agreement, or an international understanding, that it is calling it quits".
"You always consider other options, for when everything else is exhausted. And I think that, for now, we have to continue with the pressure."
(3PA: The same week that Israeli prime minister Benjamin Netanyahu appeared on U.S. Sunday morning talk shows to demand a red line from President Obama over Iran's nuclear program, his own deputy commented on why a red line is a terrible and constraining tool of diplomacy for Israel. As it would be for the United States.)
---
Madeleine Morgenstern, "Michelle Obama Agrees: Obesity is 'Absolutely' a National Security Threat," The Blaze, September 13, 2012.
"From my perspective, the number one greatest national security threat that we have is obesity," Oz asked the first lady in an interview broadcast Wednesday. "Do you ever think about it that way?"
"Well absolutely," Obama replied. "Shocking information, I do a lot of work with military families, and spend a lot of time on military bases and the the number one thing that prevents young people from the ages of 17 to 24 qualifying for the military is obesity….So yes, it is absolutely a security issue for our country."
---
Government Accountability Office, "Agencies Could Improve Information Sharing and End-Use Monitoring on Unmanned Aerial Vehicle Exports," July 2012.
(3PA: For a summary of this must-read report on how many drone programs there are in the world, and what the United States is doing to limit the proliferation of drones, read my blog post.)