Zimbabwe's Robert Mugabe: Unjust Rewards?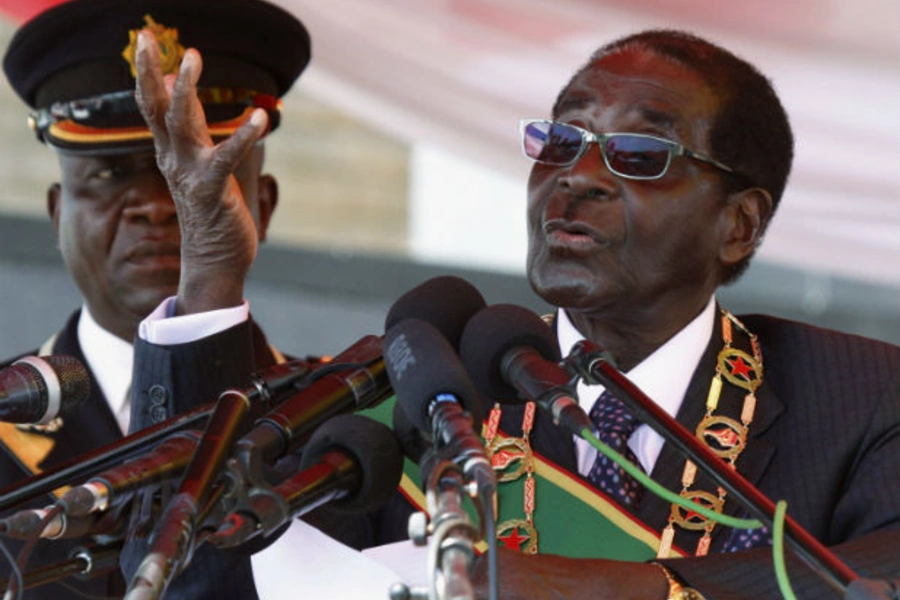 Only weeks after he won Zimbabwe's sham elections, Robert Mugabe was elected deputy chairperson of the Southern African Development Community (SADC). Malawi's president Joyce Banda was elected chairperson. After she completes her one-year term, Mugabe will become the chairperson. SADC, for the time being, has embraced Mugabe.
Opposition groups, human rights organizations, non-governmental organizations in Zimbabwe, and the government of Botswana–a SADC member–have called on the SADC summit to discuss the recent Zimbabwe elections, but it declined to do so.
Zimbabwe's chief opposition figure, Morgan Tsvangirai, earlier said his party, the Movement for Democratic Change (MDC), would challenge the election results in the court. However, he formally withdrew his challenge on August 15.  According to the MDC spokesman, the party withdrew because it was clear that the constitutional court was in Mugabe's pocket.  Further, the Zimbabwean Elections Committee, also in Mugabe's pocket, refused to make available material pertaining to the elections that would be key to the MDC case.
So, for now, Mugabe looks unchallenged at home and abroad.
But, South African human rights activists are reporting growing numbers of Zimbabweans entering South Africa and Botswana because of increased tension and fear. They are also reporting shortages in Zimbabwe of staples such as cooking oil. Both of these were signs of unrest after the elections in 2008 as well, which later led to violence.
It remains to be seen what Tsvangirai and the MDC will do next, and what the Zimbabwean people (or some of them) will do.