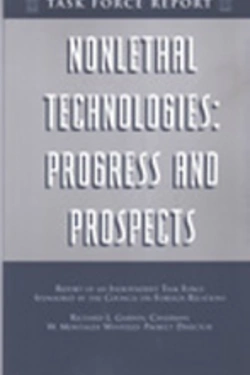 Nonlethal Technologies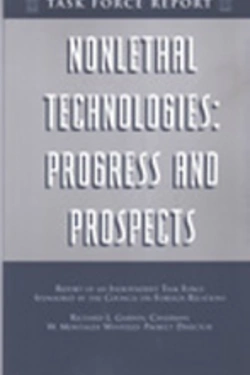 Task Force Report

Analysis and policy prescriptions of major foreign policy issues facing the United States, developed through private deliberations among a diverse and distinguished group of experts.
The U.S. approach to international conflict in the post–Cold War period—how we think about them and what actions we take—is enormously affected by America's capabilities to quell conflicts by diplomatic, economic, and military means. To date, the United States has been trapped between classic diplomatic table-thumping and indiscriminate economic sanctions on the one hand, and major military intervention on the other hand. However, nonlethal weapons may offer an innovative and effective middle option that could lend weight to U.S. crisis diplomacy and offer new capabilities for pressuring adversaries or fighting wars with minimal loss of life.
To explore this potential and its impact on policy, the Council on Foreign Relations sponsored a second Independent Task Force on Nonlethal Technologies. Despite recommendations by a 1995 Council on Foreign Relations Task Force report for "prompt action by the United States to explore nonlethal weapons options," this 1999 follow-up report responds to the fact that little movement has been made in that direction. Under the chairmanship of Council Senior Fellow Richard L. Garwin and Project Director W. Montague Winfield, it outlines the three major steps to introducing NLWs into U.S. policy, and urges President Clinton and his administration to take action. First, the executive administration must set guidelines on how to determine the positive and negative aspects of the use of NLWs; second, sufficient funding must be allocated to researching and developing NLWs; finally, the efficacy and coordination of military leadership must be on par with the project's importance.