Brexit's Finish Line Is Only the "End of the Beginning" for Britain and the European Union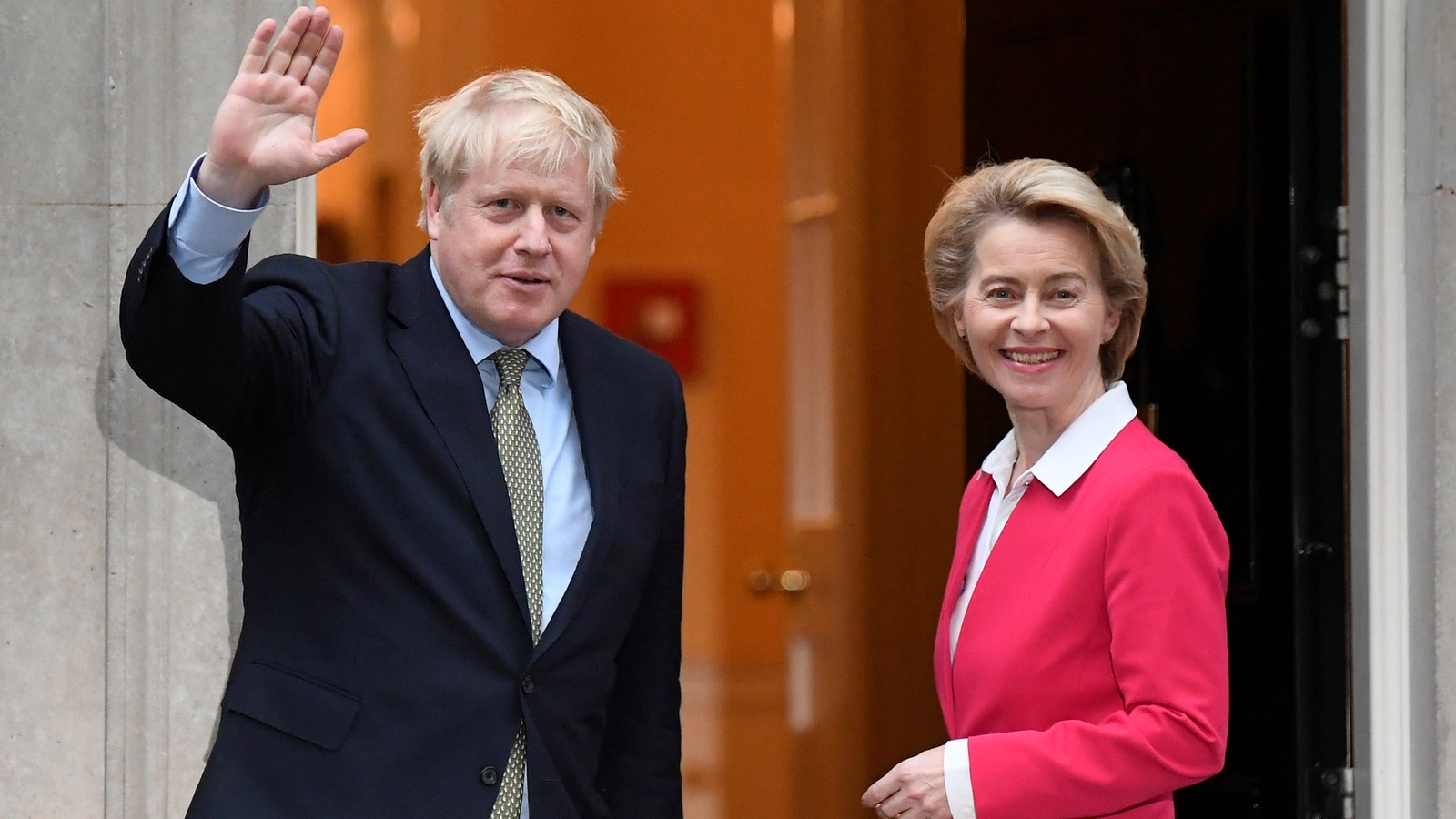 The United Kingdom faces numerous uncertainties as Brexit nears its nominal finish line.
Originally published at World Politics Review
January 13, 2020 9:00 am (EST)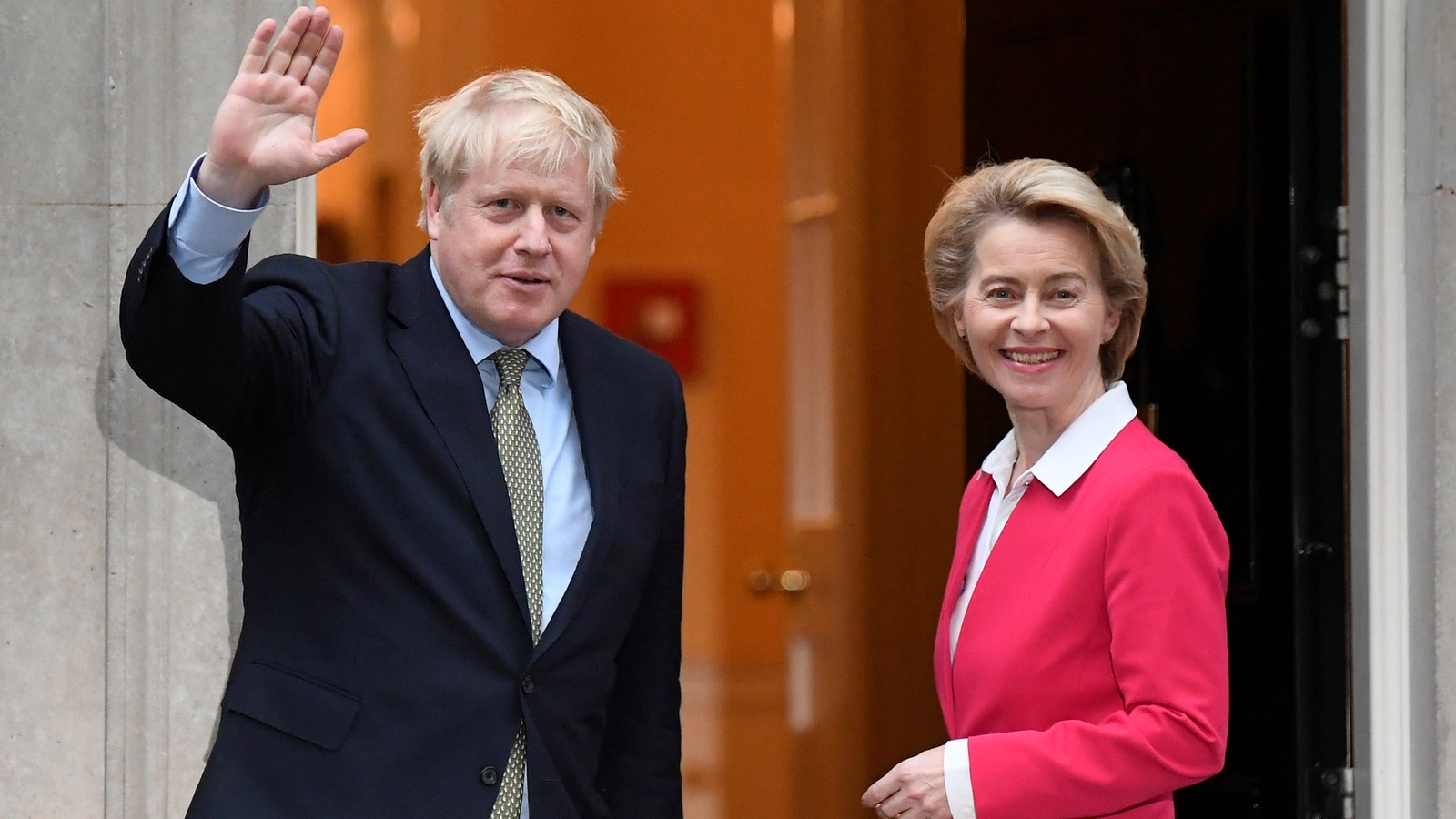 Article

Current political and economic issues succinctly explained.
In an article for World Politics Review, CFR James H. Binger Senior Fellow in Global Governance and Director of the International Institutions and Global Governance Program Stewart M. Patrick argues that the formal departure of the United Kingdom from the European Union will not mark the end of Britain's Brexit tribulations.
Britain's impending departure from the European Union on Jan. 31 is merely, as Winston Churchill might have said, the end of the beginning. British Prime Minister Boris Johnson will herald Brexit as the moment the nation recovers its sovereignty. The truth, however, is far messier. The ultimate terms and costs of the divorce are yet to be determined. The nature of Britain's future relationship with the continent, whether the United Kingdom will stay united in Brexit's wake, and what global role Britain will play after regaining its "splendid isolation" all remain to be seen.
The U.K. was always an awkward partner in the EU, given its historic ambivalence toward the continent, sense of exceptionalism and global aspirations. Britain was "with Europe, but not of it," Churchill wrote in 1930. After World War II, it championed European integration but refrained from joining the European Economic Community until 1973. Ever after that, British leaders remained jealous of national prerogatives and vigilant about overreach from Brussels, culminating in the Brexit referendum of June 2016, when a narrow majority of Britons voted to leave the EU altogether.
After three and a half torturous years, a divided Britain is poised to deliver on that momentous decision, thanks to a decisive Conservative victory in last month's general election. Over the past few weeks, the Withdrawal Agreement Bill, negotiated alongside a Political Declaration outlining the future relationship between Britain and the EU, has been winding its way through Parliament.
Even in the absence of British and European parliamentary approval, the U.K. will formally leave the EU at the end of this month. Assuming the agreements are approved, the country will enter a post-Brexit transition period until Dec. 31, 2020, during which its trading, budgetary and regulatory relationships with the EU will be unchanged. During those 11 months, Britain and the EU will try to negotiate a new trade deal. This is a tall order, and the new president of the European Commission, Ursula von der Leyen, is skeptical it can be done so quickly. Johnson is seeking tariff- and quota-free trade, while insisting that the U.K. be able to diverge from EU rules and standards, something its partners are unwilling to accept. At home, Johnson is under tremendous pressure from the services sector, which accounts for 80 percent of British exports and would be difficult to include in a deal negotiated over just 11 months.
Johnson's government has ruled out extending the transition period "under any circumstances." Yet as ever, the prospect of crashing out of the EU without a deal would be disruptive, as well as costly, forcing the U.K. to trade with the bloc on less generous World Trade Organization terms. Given the stakes, the prime minister's bravado may yield to pragmatism.
Brexit will also test the unity of the United Kingdom, by strengthening political arguments for Scottish independence and complicating the fraught situation in Northern Ireland. In 2014, 55 percent of Scots rejected independence in a referendum. However, participants in that referendum never envisaged that Scotland would soon be pulled out of the EU by a majority vote in England and Wales, even as Scots backed Remain by an overwhelming margin of 62 percent.
Johnson is opposed to a second Scottish independence referendum, something that only Westminster can trigger, and polling data suggests that proponents of Scottish independence are just shy of a majority. The declining price of Brent crude also weakens the case for sovereignty, since an independent Scotland would depend on North Sea oil to fund its national budget. Still, the situation is volatile.
Brexit will also drive a wedge between Northern Ireland and the rest of the United Kingdom. Since the 2016 referendum, British policymakers have grappled with how to leave the EU without undermining the Good Friday Agreement, a painstaking compromise that helped end the decades of sectarian violence in Northern Ireland known as "the Troubles." To avoid a hard border being reinstated between Northern Ireland and the Republic of Ireland, since it would mark the new land border between the U.K. and the EU, former British Prime Minister Theresa May conceded to the so-called Irish backstop: If nothing else were sorted out, the U.K. would stay inside an EU-U.K. customs territory for an indefinite period of time. When this backstop proved unacceptable to sovereignty-minded Brexiteers, Johnson decided to take the only other possible path: keeping the Irish border open but, in essence, creating a de facto customs and regulatory border in the middle of the Irish Sea.
There is, finally, the question of Britain's future global role. Throughout the long Brexit saga, Johnson and other Brexiteers have proclaimed their vision of a "Global Britain." They envision a proud, outward-looking nation, no longer encumbered by the EU and capable once again of making its independent mark on the world stage. These grandiose aspirations are bound to collide with a few stubborn realities. First, Britain's status as a great power is already declining, as it struggles to mobilize the resources to support ambitious foreign and defense policies. Second, Brexit, by detaching Britain from its immediate region, has arguably reduced its attractiveness to other countries as a partner. Third, having rejected the EU club, Britain will find it difficult to reinvent itself as the hub of any other coalition. This includes leadership of the musty, overrated Commonwealth of Nations—nearly all of them former British colonies—which some Brexiteers have held out as Britain's natural role. Finally, Britain is unlikely to find solace in the one-sided "special relationship" with the United States, in which it will invariably continue to be taken for granted and periodically jilted for shinier new partners. Ultimately, it is hard to avoid the conclusion of former European Council President Donald Tusk, that "after its departure, the U.K. will become an outsider, a second-rate player." *
Given this reality, the best bet for Britain would be to align itself strategically with the EU it has just left, by reinforcing close diplomatic, defense, security and law enforcement cooperation. Working out the details and mechanics will be tricky, as France and Germany are wary about granting Britain, as a member of NATO but not the EU, special status within the EU's Common Foreign and Security Policy and nascent Common Security and Defense Policy. It is also unclear how Britain will be involved in EU-led initiatives like the European Defense Fund, the European Defense Agency and Permanent Structured Cooperation, a new joint security program among its member states—or even whether it will retain access to critical law enforcement cooperation databases.
On the other hand, EU member states recognize that they share fundamental geopolitical interests with the U.K., one of only two European nations, along with France, that as a nuclear power boasts "full-spectrum" military capabilities, and a seat on the U.N. Security Council to boot. Given these realities, the odds are good that Johnson will be able to work out a new security partnership—dare we call it a special relationship?—with the European Union.