Malaysia's Political Crisis Is Dooming Its COVID-19 Response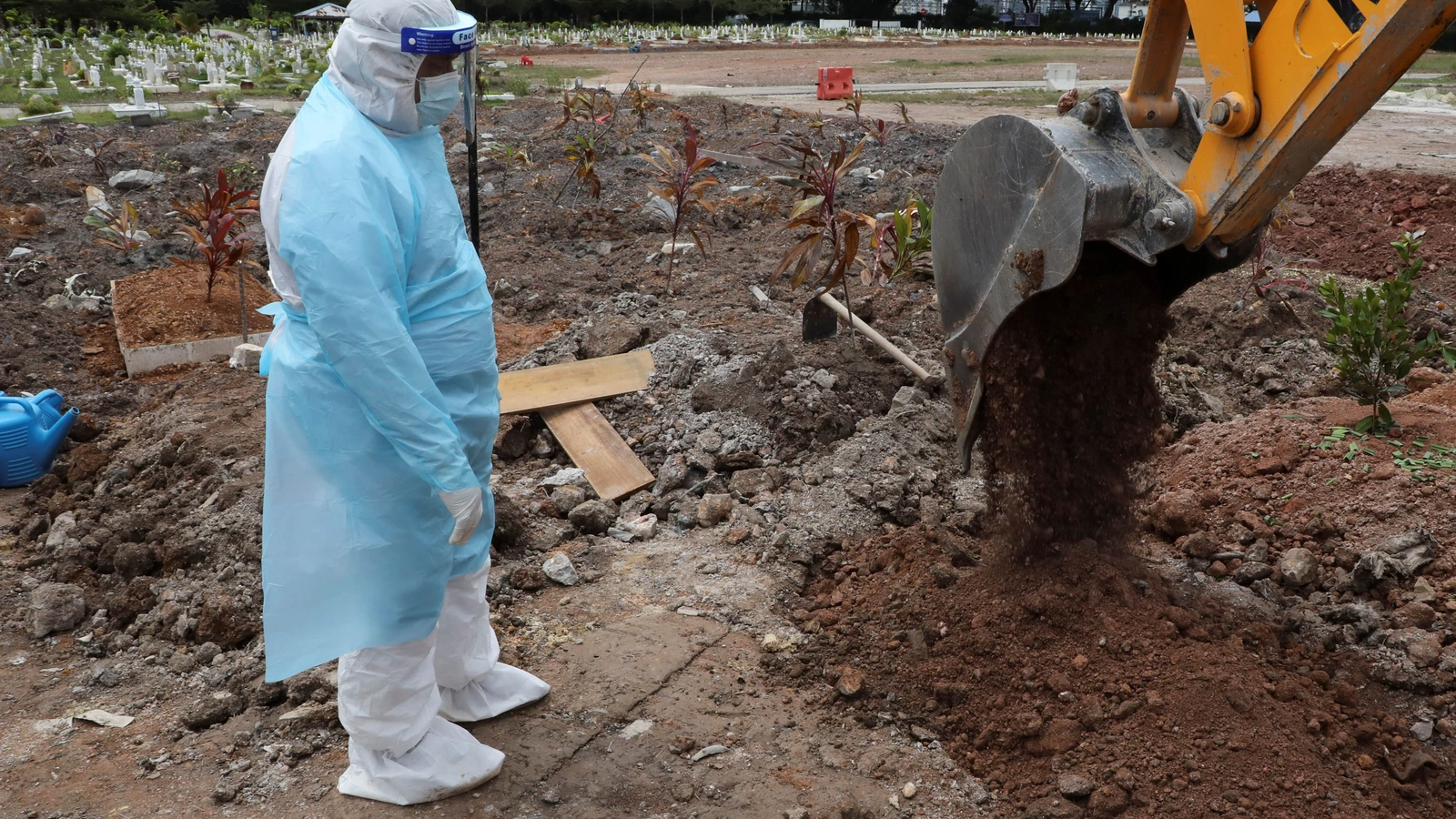 Originally published at World Politics Review
July 26, 2021 12:50 pm (EST)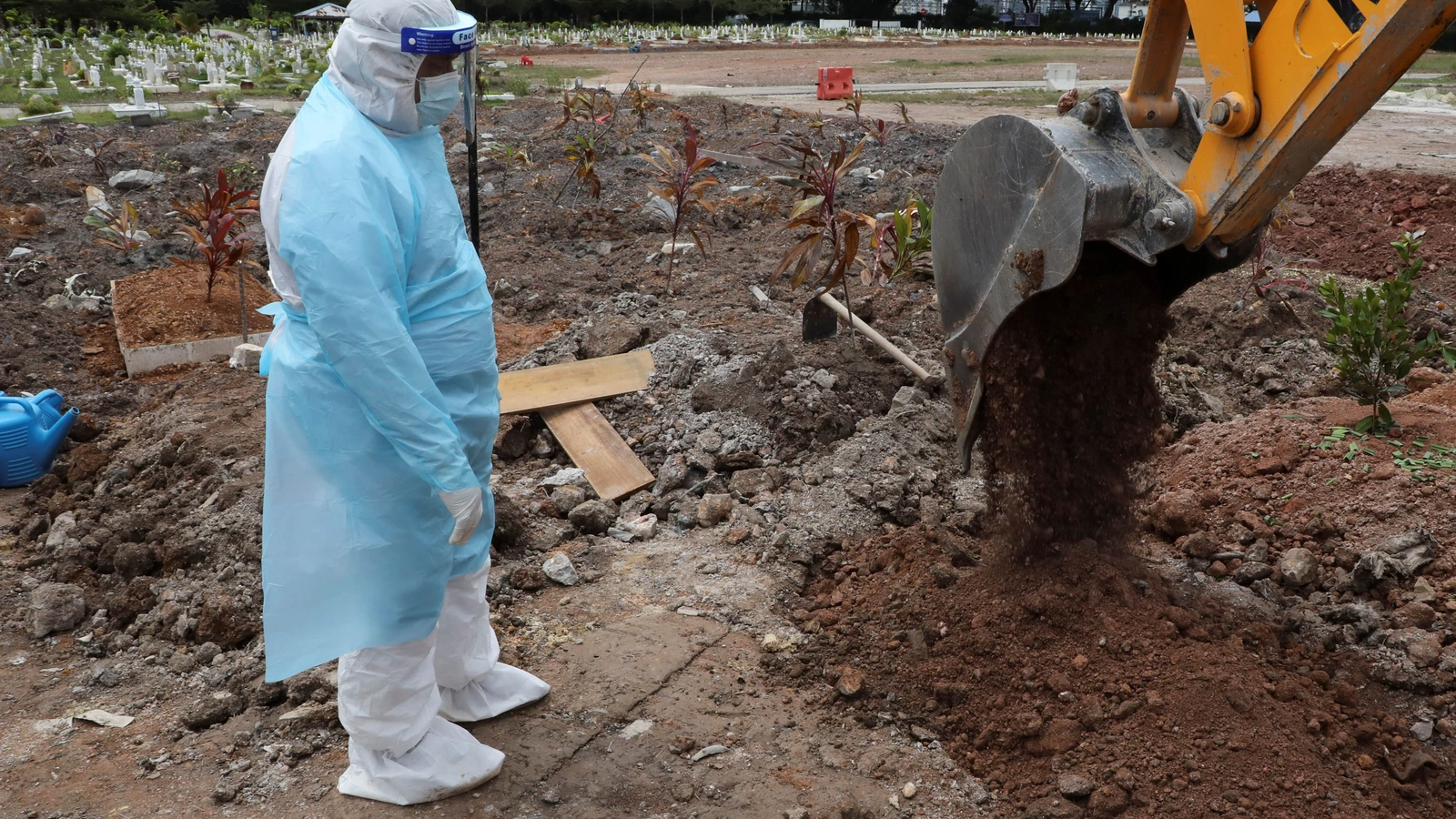 Article

Current political and economic issues succinctly explained.
Southeast Asia has in recent weeks become an epicenter of the COVID-19 pandemic. Indonesia is recording the highest number of confirmed new cases per day in the world, and even one-time success stories like Thailand and Vietnam are experiencing major outbreaks. Myanmar, which remains mired in crisis following a coup in February, is suffering from the unchecked spread of the virus. And Malaysia is reporting roughly 12,000 cases per day, the highest per capita average in the region.
But unlike every other Southeast Asian state save Myanmar, Malaysia's response is being hampered by chaotic governance and persistent political infighting. With Parliament suspended since January due to a controversial national emergency declaration, political leaders and public health officials have been unable to forge a coherent response. Lawmakers are set to reconvene next week, though the brief session is not expected to yield much of substance. The political stalemate, combined with Prime Minister Muhyiddin Yassin's increasingly autocratic tactics and squabbling among other politicians, now endangers both Malaysians' public health and their hard-fought democracy.
Like many Southeast Asian countries, Malaysia handled COVID-19 fairly effectively for much of 2020, keeping caseloads low even as the virus ravaged much of the West and Latin America. No clear explanation ever emerged as to why Southeast Asian countries did not suffer as much as others, and some experts even argued—wrongly, as it turns out—that cultural and geographic factors made parts of Asia more resilient. It was not until October that coronavirus cases began to creep up, forcing authorities to impose a partial lockdown. 
Perhaps with better preparation earlier in 2020, the country would not be in its current dire straits. But top politicians, principally Muhyiddin, prioritized political power over a focus on public health. Landmark elections in 2018 had ousted the long-ruling and corruption-plagued Barisan Nasional, bringing the opposition Pakatan Harapan bloc to power for the first time since the country's independence from Britain. But the Pakatan Harapan government collapsed due to internal divisions in early 2020, and Muhyiddin was appointed prime minister by the king. 
Muhyiddin quickly moved to rehabilitate disgraced members of the Barisan Nasional. For instance, his administration quashed corruption charges against the stepson of former Prime Minister Najib Razak, who himself was sentenced to 12 years in prison last year on charges that include abuse of power and money-laundering. Even before shutting down Parliament in January, Muhyiddin severely restricted the length of legislative sessions, and he put into place social distancing protocols that made it difficult for the opposition to rally against him. His administration also enacted policies favoring ethnic Malays, leading critics to charge that he was inflaming the country's ethnic cleavages.
All of this created a divided country ill-prepared to tackle a historic public health crisis.
In some ways, Malaysia's COVID-19 disaster looks similar that of some other lower- and middle-income countries. It has struggled with vaccine shortages, as rich states snapped up many of the early orders of the highly effective Moderna and Pfizer BioNTech vaccines. Malaysia obtained a sizeable supply of China's Sinovac vaccine, but the government now plans to discontinue its use due to concerns about its efficacy. It is now considering producing vaccines locally, which will be a slow process. And while the government has ordered roughly 46 million doses of the Pfizer-BioNTech vaccine, those will not arrive immediately. 
But much of the blame for Malaysia's COVID-19 crisis must be laid at the feet of the country's top rulers. Muhyiddin is particularly guilty of prioritizing influence over saving lives. He obtained a public emergency order from the king earlier this year, supposedly to give himself extensive powers to command a robust COVID-19 response. Yet he has used the emergency law primarily for one thing: to suspend parliament. This has made it difficult for politicians and civil society groups to exercise oversight of how vaccines and other types of health care supplies are distributed in Malaysia's highly unequal society. While Muhyiddin did impose a poorly planned lockdown on June 1, that has failed to curtail the virus's spread, even as it has hurt the economy even more.
Other senior politicians are not distinguishing themselves. Opposition leaders like Mahathir Mohamad—whose resignation as prime minister led in part to the collapse of the Pakatan Harapan government last year—and Anwar Ibrahim are fighting among themselves, while other politicians are horse-trading and switching parties seemingly by the day. Much of this backroom politicking seems intended to lay the groundwork for creating a new government in the event that Muhyiddin's government falls. His emergency order ends on Aug. 1, though it remains unclear whether it could be extended. 
In anticipation, Mahathir and Anwar, who set aside their longtime rivalry in 2018 in order to form a government together, now appear focused on assembling their own coalitions, each without the other. In so doing, they are further splitting the opposition and thus making it more likely that Muhyiddin will survive—or at least that Malaysian politics will remain paralyzed. 
Amid this dysfunction, the king is trying to play a conciliatory role, meeting with politicians and persuading Muhyiddin's government to hold next week's special session of Parliament. But the king is supposed to be a constitutional monarch, and the very fact that he is wielding so much power is itself a blow to the country's democracy. 
To make matters worse, Malaysia's top public health officials seem rudderless and unable to implement clear, science-based protocols in response to the pandemic. As Bridget Welsh of the University of Nottingham Malaysia wrote recently, the current strain on Malaysia's health system is exacerbated by the rigidity of its senior health officials, who are "refus[ing] new approaches and alienat[ing] medical staff including a generation of young doctors." 
At the same time, the economic downturn caused by the pandemic is causing hunger to spread. In one notable sign of despair, Malaysians across the country have begun hanging white flags outside their houses, a sign that they need food or other types of assistance from their neighbors or from charities.
With Parliament set to finally convene again on July 26, Malaysia's crisis could enter a new phase. However, Muhyiddin will likely keep next week's special session as short as possible, allowing little time for the opposition to speak or call a vote of no-confidence. This will mean lawmakers will also have precious little time to exercise oversight over the country's COVID-19 response, or even to work together on developing a unified national strategy that can be promoted throughout the country and delivered to health care workers and the public. Instead, Malaysians seem doomed to a worsening health crisis and utter negligence from their own leaders.
This publication is part of the Diamonstein-Spielvogel Project on the Future of Democracy.