Southeast Asia Has Become a Hotbed of Transnational Repression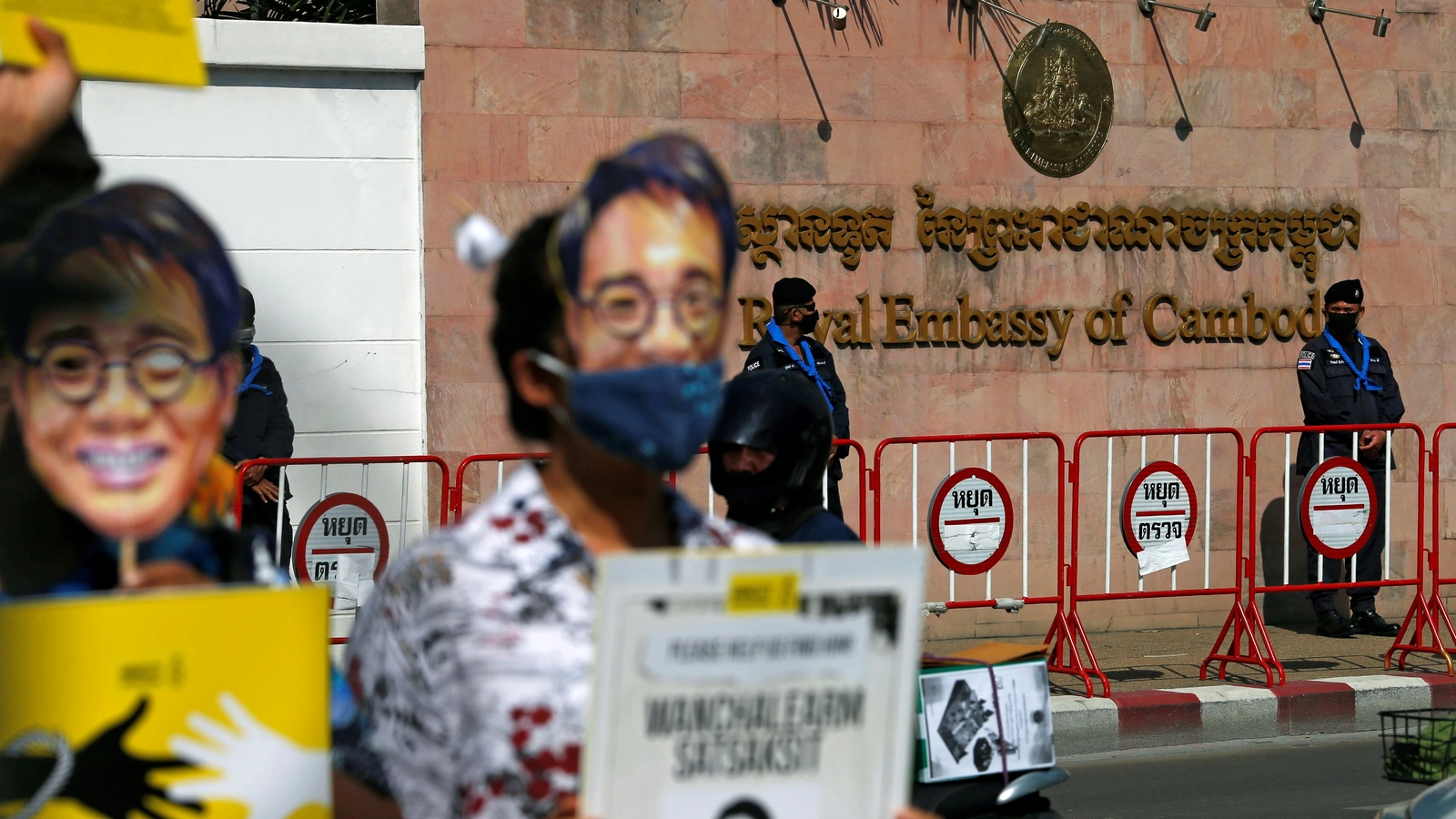 Whatever taboo existed against extraterritorial renditions and executions in other places around the world never really existed in mainland Southeast Asia.
Originally published at World Politics Review
October 30, 2023 11:01 am (EST)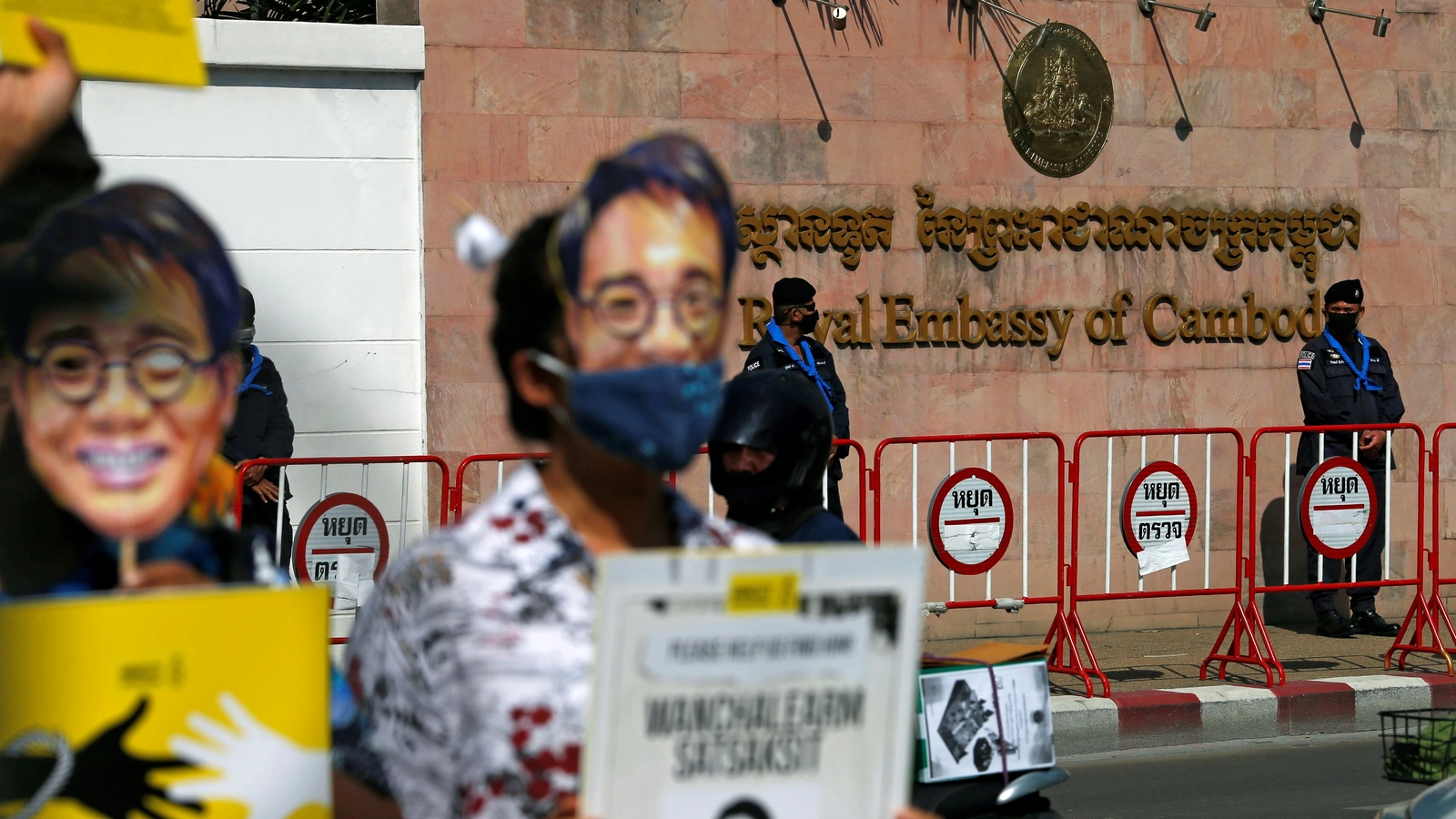 Article

Current political and economic issues succinctly explained.
Last month, Canadian Prime Minister Justin Trudeau accused the Indian government of being behind the killing of Hardeep Singh Najar, a controversial Canada-based Sikh separatist leader, in a suburb of Vancouver in June. India has denied the accusation, which relied in part on evidence provided by U.S. intelligence. But an investigation by the Washington Post suggests that the killing was at the very least "a larger and more organized operation than has previously been reported," in which the killers appeared to use professional tactics.
Assuming India was behind Singh's killing, it would hardly be a unique case. Rather, it is the most recent example of a trend in recent years in which many countries have become much bolder about kidnapping or simply killing political dissidents, terrorism suspects, and anti-government activists inside the borders of other countries.
Russia's assassination attempts against dissidents abroad might be the most prominent example. But for years, the U.S. seized suspected terrorists from foreign countries and transported them to Guantanamo Bay and other "black site" detention centers in third countries. In 2011, a team of U.S. special operations forces slipped into Pakistan without informing or seeking the authorization of the Pakistani government to kill Osama bin Laden and other members of his entourage. And in 2018, Saudi Arabia killed the dissident journalist Jamal Khashoggi in the Saudi consulate in Istanbul. Other states have similarly engaged in assassinations or attempted assassinations, which for years were considered taboo by the international community, but have now become increasingly commonplace, with little accountability for the kidnappers or killers.
Though it is often overlooked in this regard, Southeast Asia was actually in many ways ahead of this trend. In fact, the region—which comprises almost exclusively authoritarian governments—has become a hotbed of extraterritorial renditions, disappearances, and killings. The autocratic states in the region feel little or no compunction about these activities, and in some cases, they may be receiving help from the countries in which they are kidnapping or executing dissidents. Unsurprisingly, the Association of Southeast Asian Nations, or ASEAN, which is notably weak on human rights issues in general, has said and done little about the issue.
Indeed, whatever taboo existed against extraterritorial renditions and executions in other places around the world never really existed in mainland Southeast Asia. And as the countries in the region have grown closer to each other, they have stepped up these activities.
Laos and Cambodia, which border China and are two of the most repressive regimes in the world, have been at the center of this trend. Earlier this year, Laos allowed the Chinese government to take an activist lawyer who had sought shelter in Laos back to China, where he will almost certainly face severe punishment.
In addition, as Human Rights Watch has noted, dissidents from neighboring states like Thailand have frequently vanished or turned up dead in Laos. In 2019, the bodies of two Thai activists who had criticized the monarchy, which is illegal in Thailand, were found dead in the Mekong River near the Laos side, their bodies stuffed with concrete. Meanwhile, according to the New York Times, in 2020 Wanchalerm Satsaksit, a Thai pro-democracy campaigner living in exile in Cambodia was bundled into a black sedan by armed men, according to witnesses. His last words—caught by his sister, with whom he was on a telephone call—were, "Can't breathe."
The Times further noted that three other Thai activists who fled to Vietnam vanished, apparently handed over by the Vietnamese government to the Thai authorities. Overall, at least nine Thai activists have vanished and/or been killed in neighboring states in recent years, and the number might actually be higher since some cases go unreported.
Thailand may be paying back the favor to Laos and other countries. In May, a prominent Lao activist, Bounsuan Kitiyano, was gunned down execution-style in a forest in northeast Thailand. This follows earlier attacks on and arrests of Lao activists who had sought refuge in Thailand. As Radio Free Asia reported earlier this year, Khoukham Keomanivong, a co-founder of the Thailand-based Free Laos dissident group and a United Nations-recognized refugee, "was convicted last year in a closed-door Thai trial of overstaying his visa" and is being held "pending deportation to Laos." In addition, Od Sayavong a leading Lao human rights and democracy activist living in Bangkok, has been missing since August 2019.
Thailand also appears to be helping the military junta in neighboring Myanmar, which is overseeing a scorched-earth campaign against its own people in a civil war that was the deadliest conflict in the world last year other than the Ukraine war. In May, Radio Free Asia reported that three Myanmar anti-junta activists tried to travel to Thailand to seek medical assistance. The Thai authorities reportedly grabbed them in the Thai border town of Mae Sot, which is separated from Myanmar by a river, and delivered them back to security forces in Myanmar, where they were likely imprisoned or worse. Radio Free Asia noted that some unconfirmed reports suggested the activists had been killed in junta custody.
What's more, the Thai authorities stood by and did nothing when what appeared to be Chinese security forces abducted Gui Minhai, a prominent independent book publisher for the Hong Kong market. Gui was living in Pattaya, Thailand, when he was seized in a kidnapping captured by closed-circuit video cameras, but the Thai government followed up with nothing more than a cursory investigation. He later appeared under house arrest in mainland China, looking like he had been mistreated.
Vietnam has gone even farther, operating beyond the region to conduct the kind of long-range rendition one normally associates with Saudi Arabia, Russia, China, Israel, the United States, and now India. In 2017, Germany accused Vietnamese intelligence services working through the Vietnamese Embassy in Germany of kidnapping Trinh Xuan Thanh, a Vietnamese citizen, on German soil and returning him to Vietnam. A year later, a German court convicted a Vietnamese national living in the Czech Republic of involvement in the kidnapping. And last year, another suspect in the case was captured in Prague and extradited to Germany to face trial. Nevertheless, Trinh Xuan Thanh was sent to prison for life back in Vietnam.
Without any accountability, Southeast Asia's authoritarian governments will think they can continue to get away with extraterritorial renditions and killings. Sadly, it appears for now that they're right.