What Does the Pause of Hong Kong's Extradition Bill Mean?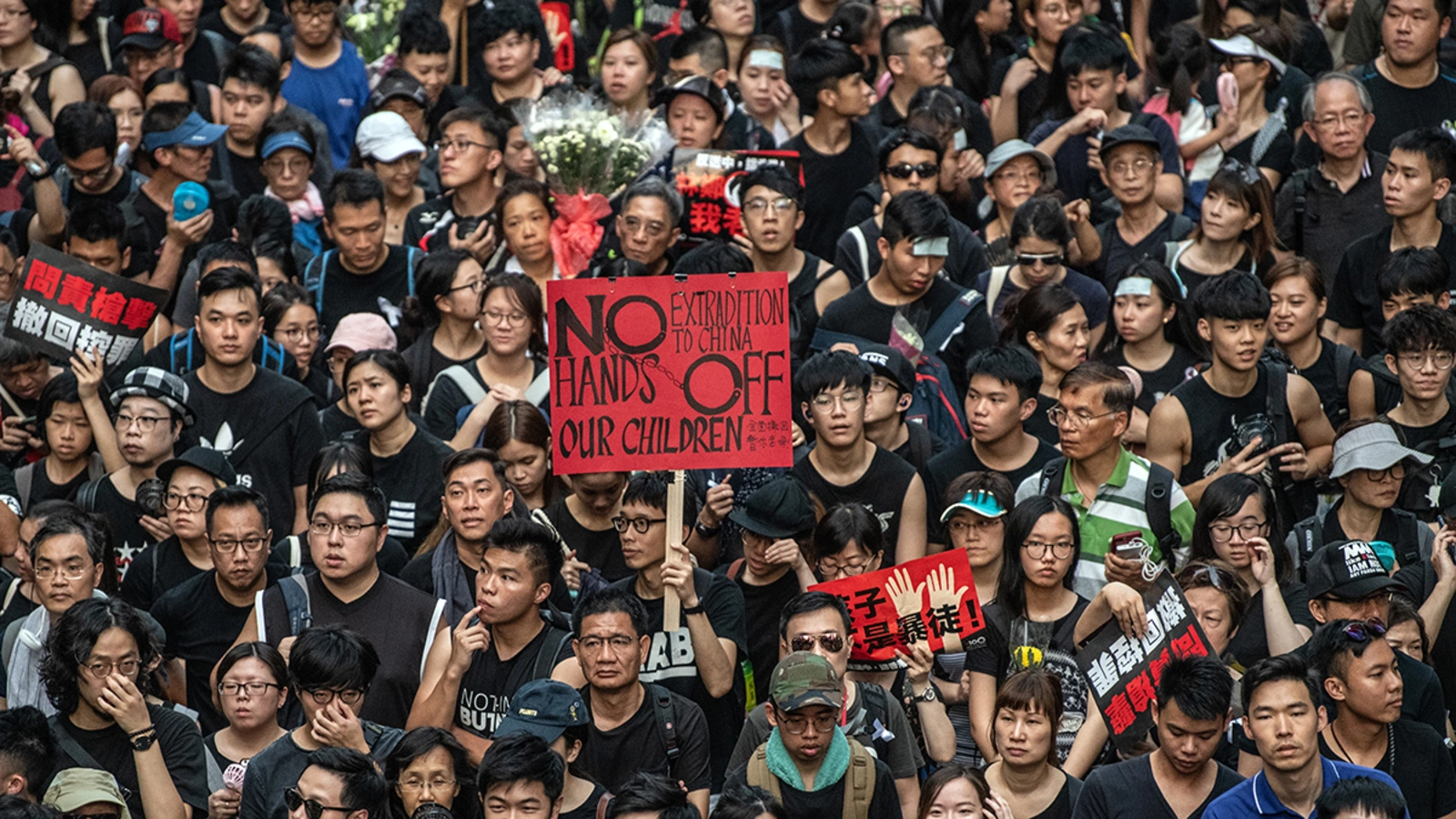 The bill's future remains uncertain, but no amendments can change the ugly reality of shipping anyone off to Beijing's incommunicado torture chambers, its denial of competent legal defenders, and its unfair trials.
Originally published at ChinaFile
June 19, 2019 3:25 pm (EST)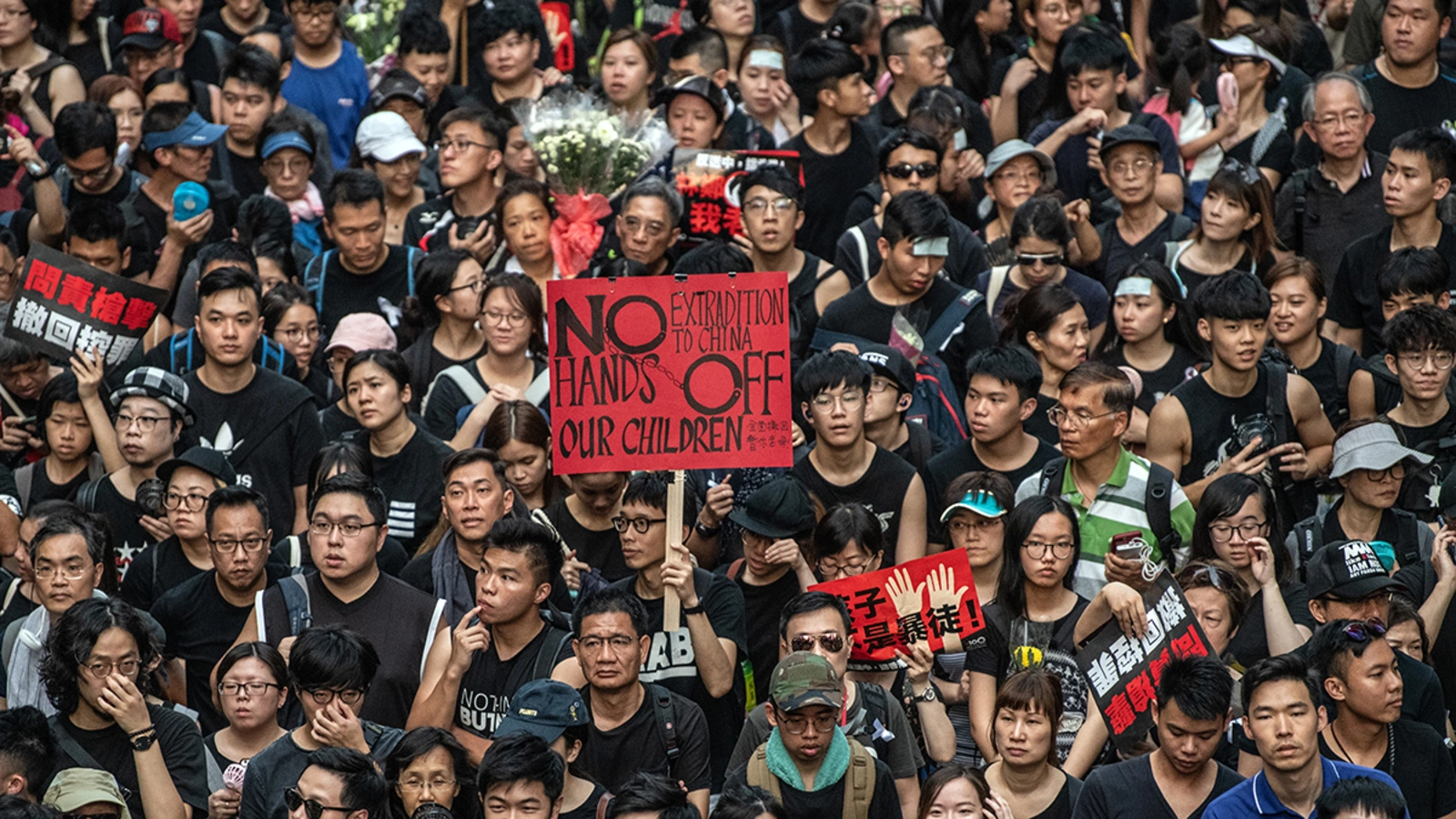 Article

Current political and economic issues succinctly explained.
The Hong Kong people's historic mass protests during the past 10 days have demonstrated their awareness that the now suspended extradition bill proposed by Chief Executive Carrie Lam represented a threat to Hong Kong's promised "high degree of autonomy." The bill's passage would have deprived China's Special Administrative Region (SAR) of its power to defend its citizens, other residents, and even visitors against the demands of the Chinese Central Government to forcibly transfer alleged suspects to it for detention, trial, and punishment that violate international standards of justice.
Such an arrangement was not part of either the Joint Declaration agreed on by the United Kingdom (U.K.) and the People's Republic of China (P.R.C.) in 1984 or the Basic Law for Hong Kong subsequently enacted by China in order to implement the Joint Declaration following Hong Kong's 1997 handover. In the Joint Declaration, a binding treaty, the P.R.C. guaranteed Hong Kong's substantial autonomy for 50 years, ending in 2047.
This bill, if pursued, would significantly limit that autonomy and severely impact political freedoms, as the massive protests recognize. Similar protests beat back a 2003 attempt by the SAR Government, at Beijing's behest, to implement the national security concerns expressed in Article 23 of the Basic Law in ways that would have even more directly restricted freedoms of expression.
The extradition bill has one feature that was little-noticed by the public but that especially frightened the local and international business community. In addition to threatening the loss of personal freedom to anyone the P.R.C. chooses to charge with its vaguely-defined crimes of "corruption" and "bribery," the bill would enable Beijing to secure the cooperation of the Hong Kong government in freezing and confiscating the assets of these alleged suspects.
It is even possible that the P.R.C. might try to use the amended law to extradite political offenders from Hong Kong on the ground that Hong Kong already punishes national security violations. This possibility would seem to lack sufficient plausibility unless the Hong Kong Government eventually succeeds in enacting legislation to implement the controversial Article 23 of the Basic Law, which is technically still on the legislative agenda. Yet the success of such a renewed effort now seems more unlikely than ever.
The present multifaceted opposition to the extradition bill exerted increasing pressures upon the seemingly solid pro-Beijing majority members of the Hong Kong Legislative Council. Cracks in this majority became so apparent that the Government was obliged to suspend its immediate effort to secure the bill's passage.
Whether and when it will resume this effort is uncertain. Some knowledgeable observers believe that the bill's "suspension" is really the SAR's face-saving way of permanently withdrawing it from consideration. Others believe that the legislative process will be revived when things calm down and that some attempt will be made to improve the bill's inadequate protections against arbitrary extradition.
Yet no amendments can change the ugly reality of shipping anyone off to the P.R.C.'s incommunicado torture chambers, its denial of competent legal defenders, and its unfair trials.
That is why common law democracies have refused to ratify extradition treaties with China despite Beijing's keen interest in forcing the return of mainlanders it deems offenders for both economic and political reasons. Although Australia's executive branch signed an extradition treaty with China, its Parliament has not ratified it because of widespread abhorrence of Chinese "justice."
Hong Kong knows the quality of P.R.C. justice better than any other jurisdiction does. Until now, its refusal to send alleged suspects to the P.R.C.—its own central government—has provided a key argument against extradition to China not only in Australia but also in the United States, Canada, the U.K., and New Zealand, other popular refuges for those fleeing Beijing's long arm. The current Hong Kong fiasco will further set back P.R.C. negotiating efforts and make even those democratic civil law countries in Western Europe that have gradually been yielding to P.R.C. extradition pressures less likely to ratify future agreements and naively implement them.
China's extradition prospects will improve only after its Communist Party and government radically reform the country's criminal process in practice as well as theory. To say this monumental task is unlikely to be achieved under the Xi Jinping regime is an understatement.
To those foreign scholars and NGO experts who have sought to enlighten people in China and abroad about the nature of the P.R.C. justice system and who are still attempting to cooperate with repressed Chinese law reformers, law professors, and human rights lawyers, the Hong Kong fiasco is a welcome stimulus. Sadly, however, although Xi Jinping and his Party elite hope to enhance P.R.C. "soft power," they fail to acknowledge how important the administration of justice is to the world's evaluations of a nation's soft power.
In any event, enhancement of the Party's hard power at home is far more important to them than soft power, and the abusive criminal process they have developed is crucial to the continuing enhancement of Party power and the assurance of their survival.