Africa on the UN Security Council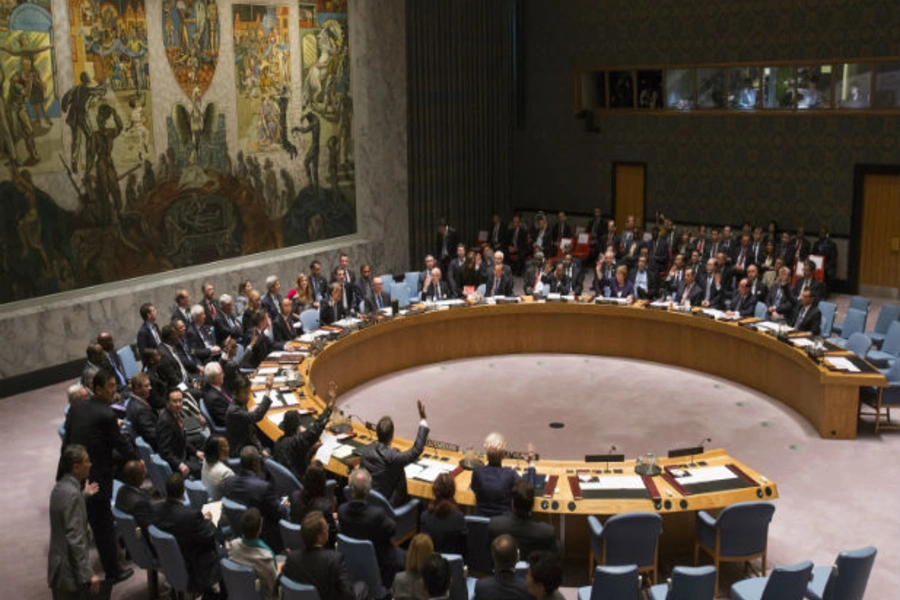 First, a primer. The UN Security Council consists of fifteen members. Five are permanent and have the power to veto all resolutions. These member states are China, France, Russia, the United Kingdom, and the United States. In addition, there are ten non-permanent members that are elected for two-year terms by the UN membership in the General Assembly.
To be elected as a non-permanent member, a candidate country must receive a two-thirds vote in the General Assembly. Countries are divided into regional groups, and, by an agreement of some years standing, each group is assigned a specific number of non-permanent seats. The groups and the number of non-permanent Security Council seats they are assigned as follows: Africa, three; Asia-Pacific, two; Eastern Europe, one; Latin America and the Caribbean, two; and Western Europe and Others, two. If there are closely matched rivals for a regional non-permanent seat it is possible to have prolonged deadlock in the voting due to the two-thirds requirement. There have been cases of more than a hundred votes before a compromise was reached.
At present, the three African seats are held by Nigeria, Chad, and Rwanda. The terms of Nigeria and Chad expire in December 2015; Rwanda's term expires in December 2014. Angola is the only African country to have declared its candidacy for the seat now held by Rwanda.
Angola's candidacy is strong. It has served before as a non-permanent member, in 2003-2004. It enjoys the support of the South African Development Community and the Portuguese Speaking Countries Community. The Angolan government claims the endorsement of permanent members of the Security Council. Angola as a non-permanent Council member would provide linguistic balance in the Africa group: Nigeria is Anglophone, Chad is Francophone, and Angola is Lusophone: English, French, and Portuguese are the principle European languages spoken in Africa.
The Security Council is especially important to Africa. It is responsible for UN peacekeeping missions, more of which are located in Africa than on any other continent. Support for reform of the Security Council is widespread in Africa. Nigeria and South Africa have campaigned for permanent seats on the Council, and each advances its candidacy for a permanent 'African' seat. Most Africans who follow the United Nations also advocate for the abolition of the veto power by permanent members. Other states urging for reform of the Security Council include Brazil, Germany, India, and Japan.
However, reform of the Security Council is a long way off. Reform would require the approval of all five of the permanent members, and that is not in the cards. Reform of the Council would, in effect, reduce the present power of the permanent members.