The Aftermath of Thailand's Week of Wild Politics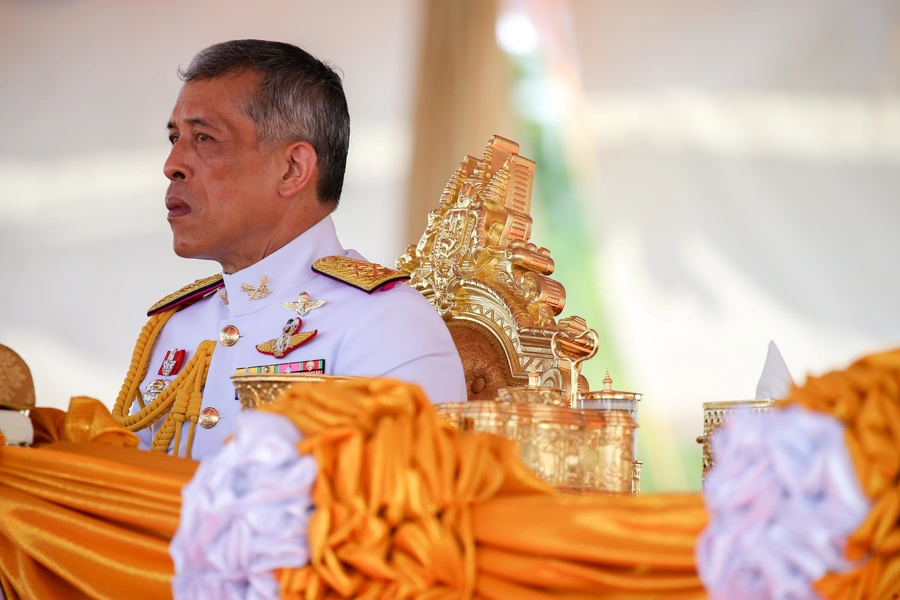 As I summarized in a blog post last week, Thailand has in recent days seen some of its most dramatic political developments in decades. After days of rumors, one of the pro-Thaksin Shinawatra parties, Thai Raksa Chart, nominated Princess Ubolratana as its candidate for prime minister. This abrupt insertion of the princess into the election season had some potential negative consequences; it could have led to Thailand having an elected prime minister who was basically impossible to criticize, which hardly would have helped boost accountability in a country where politicians' impunity is a longstanding problem. However, the princess, at the head of a coalition of popular and populist parties, might have fostered stability in Thailand, at least for a time. The princess-led coalition likely would have stormed to election victory, and a massive victory further would have provided the government legitimacy. Instead, after the princess's nomination was announced, Thailand's king quashed it; on Monday, Thailand's Election Commission formally rejected Princess Ubolratana's candidacy.

Although it is impossible to know for sure, given the opaqueness of the Thai monarchy, some longtime observers of the Thai royals, like journalist Andrew MacGregor Marshall, are suggesting that Thaksin and Princess Ubolratana went forward with this plan without consulting Thailand's king, the princess's younger brother. That initially seemed hard for me to believe, given how important the king's approval was to this plan. But it is certainly possible, given how quickly and how bad Thaksin's plan went, that MacGregor Marshall is right.

The outcome of the election in March still remains unclear. As Jonathan Head of the BBC has noted, the pro-Thaksin party that nominated Princess Ubolratana may not be so easy to disqualify before elections; only Thailand's top court can make this decision. So, it remains possible that pro-Thaksin parties, probably the most popular in the country, could still take a majority of seats in the March election, despite the blow of losing Princess Ubolratana as the Thai Raksa Chart prime minister candidate. And it also remains possible that a group of pro-military parties, with current junta leader Prayuth Chan-ocha as prime minister candidate, will put together a coalition that makes Prayuth prime minister.

In either of these scenarios, though, stability is unlikely. A win cobbled together by pro-military parties would be very unpopular among supporters of pro-Thaksin parties; a victory by pro-Thaksin parties would probably lead to intense efforts by the military (and possibly the palace) to defang and hobble those parties, a tactic tried many times in the past. In the event of a win by pro-Thaksin parties, a royal-approved coup could happen; Thailand is already tense, with reports of movements of army vehicles around Bangkok sparking coup rumors, which have been denied by the armed forces. Continued instability is the most likely scenario, with no end in sight to the unrest that has damaged the country for nearly two decades, and has contributed to Thailand's drift away from being a powerful regional actor and an attractive destination for foreign direct and equity investment.

This political fracas further has clearly shown that Thailand's most unaccountable actors remain the most influential in the country, and are actually gaining power. The military will remain extremely powerful, either with Prayuth at the head of government or with a very weak and hobbled pro-Thaksin coalition leading the lower house of parliament. And Thailand's king has demonstrated that, even more than his father and mother were, he is willing to directly intercede in politics, and is amassing even greater power around himself. As Eugenie Merieau has shown, the king has increasingly gained the upper hand over the military, and also has consolidated power in many other ways, including taking direct control of the Crown Property Bureau, bolstering his power over Thailand's most powerful monastic body, reducing the influence of the royal Privy Council—and now wading directly into the election campaign. The king's increasing power will further damage Thailand's possibilities of returning to real democracy—or any type of stability either.