Myanmar's Junta Is Losing the Civil War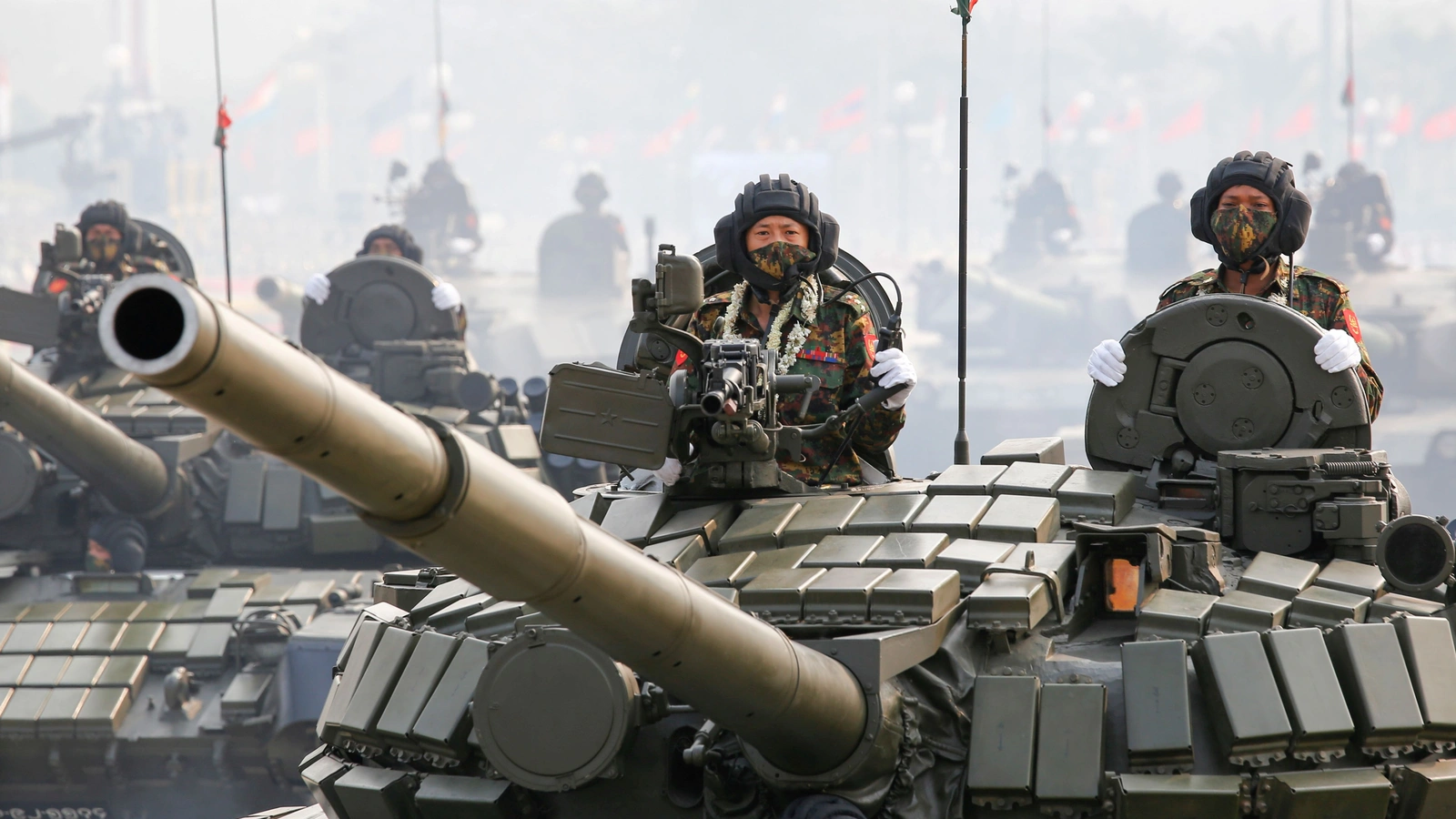 Though the military is terrorizing populations by burning villages and launching air attacks, it is not gaining any actual ground, while continuing to hemorrhage troops.
Originally published at World Politics Review
June 27, 2023 3:50 pm (EST)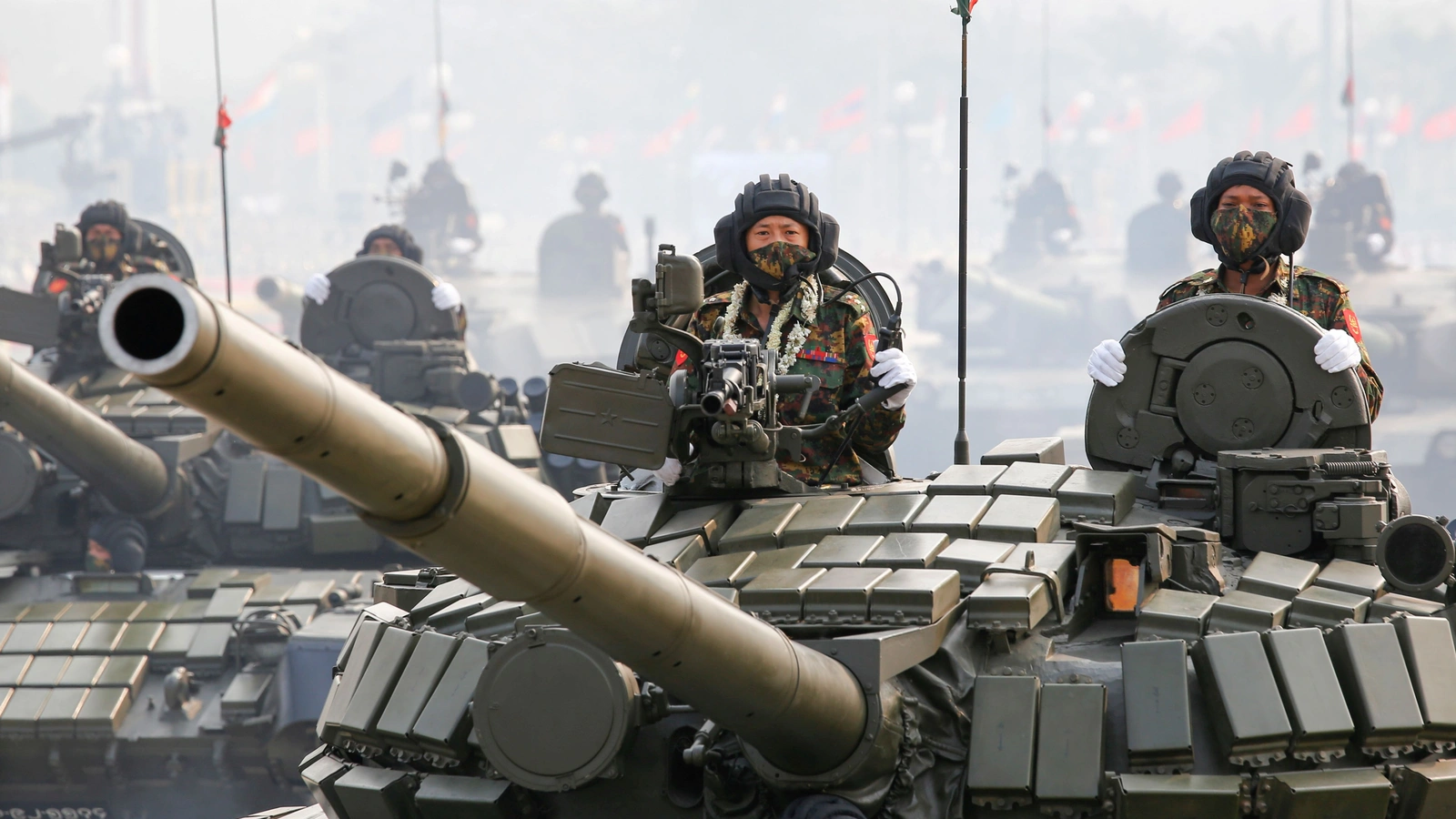 Article

Current political and economic issues succinctly explained.
Almost two and a half years since the February 2021 coup that toppled the democratically elected civilian government of the National League for Democracy, Myanmar's military junta is losing control of much of the country. The junta has already lost large swathes of territory to ethnic militias that have fought longstanding insurgencies in the borderlands as well as to new groups of fighters organized under the People's Defense Militias that sprung up after the coup. It now faces threats even in the biggest cities, where it had until recently maintained a degree of brutal control.
In recent months, the junta has declared that it will hold national elections, albeit with the National League for Democracy banned from participating, in an effort to legitimize its rule sometime in the future. In reality, the possibility of an actual vote is nearly nil, as even if the army did want to hold such a sham election, it would not be able to safely run polling stations in much of the country.
In recent months, reports have emerged detailing the many weaknesses of Myanmar's military, known as the Tatmadaw. It has increasingly resorted to brutal air attacks, often on civilians, in places where it likely would lose battles on the ground. But these tactics do not help the military win back any territory and simply turn more of the population against it. When it does conduct ground operations, its forces have been repeatedly ambushed by fighters of the People's Defense Militias, or PDF. And it cannot fill new classes at its military academy, probably because young men no longer want to join an armed force facing such severe threats on the battlefield. Meanwhile, a wide range of military leaders and military-affiliated officials have been assassinated in cities. As a result of all these factors, morale in the army is reportedly extremely low and desertions very common.
In a recent analysis, the Myanmar expert Ye Myo Hein concluded that the armed forces—in the past estimated to number as many as 300,000-400,000 men, among Southeast Asia's largest—have now shrunk to around 150,000. He further concludes that only about 70,000 of those remaining are combat soldiers, as a result of deaths, desertions and defections since the coup.  
Ye notes that false reporting of force levels inside the military "is so widespread that even Commander in Chief Min Aung Hlaing and his deputy, Soe Win, do not know the actual number of troops." He adds that even some of the junta's Light Infantry Divisions, known as the Tatmadaw's toughest forces, are failing and "seriously under-strength," according to an internal document he obtained. At this troop level, Ye concludes, it is "no longer reasonable to assume that an enfeebled military will overcome the resistance movement."
Immediately after the February 2021 coup, the junta responded to nonviolent protests by a wide range of Myanmar's citizens with escalating brutality that eventually turned to mass killings and arrests. At the time, it seemed to be in strong control of much of the country, including the largest cities and the central ethnic Burman heartland. The country's ethnic armed organizations continued to exist, but many were weakened from having lost territory to the armed forces in preceding years. And though civilians who saw their nonviolent tactics fail soon headed into the jungles to take up arms, the military probably figured it would be some time before such green fighters could learn to fight well enough to match a battle-hardened army.
But with a few minor exceptions, the ethnic armed organizations set aside some of their historical hostility toward each other to work together, uniting against a common enemy and increasingly exacting severe damage on the Tatmadaw's tired, disillusioned forces. In one recent estimate, the military is seeing 15 soldiers killed in action per day, outstripping losses among the PDF forces and ethnic militias. The People's Defense Forces have also developed into effective fighters faster than many imagined, in part due to training and support provided by the ethnic militias. They are particularly skilled at hit-and-run attacks on military convoys, targeting junta officials and using social media to convince soldiers to defect.
With the Tatmadaw now fighting on so many fronts, the ethnic militias have gained back large amounts of territory they had lost over the years, according to Jason Tower of the United States Institute of Peace. In Arakan state in western Myanmar, for instance, the powerful Arakan Army has gained control of nearly the entire state. And a recent study by the Special Advisory Council for Myanmar research organization found that the junta only had stable control of about one-fifth of townships nationwide. Other recent research suggests the army only controls the roads outside a small number of townships in the central area of the country. Opposition forces are now fighting just a handful of miles from the capital Naypyidaw and stepping up fighting in Yangon, Myanmar's biggest city.
And there are no signs that the junta is going to win back any of the territory it has lost. Though the military is terrorizing populations by burning villages and launching air attacks, it is not gaining any actual ground, while continuing to hemorrhage troops.
The international environment is potentially turning against the junta as well, further endangering its rule. After the coup, most leading developed democracies, including the U.S., imposed sanctions on the junta. But many are now also providing assistance to the government-in-exile, the National Unity Government, and in the near future they might even provide nonlethal assistance to the PDF forces.
Meanwhile, at the time of the coup in Myanmar, Thailand—Myanmar's most important Southeast Asian partner—was run by a coalition of military-backed parties headed by Prime Minister Prayuth Chanocha, who himself had come to power through a coup in 2014. Prayuth's government has been sympathetic to the Myanmar junta, tried to legitimize it, said little about its brutality against citizens and continued providing it with energy resources.
Now, after Thailand's recent elections, in which pro-military parties did terribly, a coalition of pro-democracy parties could form the next government. According to Sebastian Strangio of The Diplomat, the Move Forward party—which won the most seats in the election and would lead the coalition if the military-controlled Senate doesn't block its formation—has decided it "will aid the implementation of the … U.S. Congress' recently passed Burma Act, which authorizes the provision of non-lethal support for resistance forces in Myanmar." It will also work more closely with the National Unity Government as well.
Even China, which has backed the junta and sees Myanmar as a strategically critical investment destination, is playing both sides of the fence. Beijing has continued to plow money into the country and supplied the military with weapons, despite its pariah status, and it has provided the junta with diplomatic cover at international forums. Yet it has also maintained links with the ethnic militias and their political wings, and its backing of Naypyidaw has grown more tepid as the army continues to lose ground. As for Russia, though it too has supplied the junta with arms, Moscow is facing its own obvious problems right now and may not be able to ship weapons abroad for long.
Nevertheless, victory for the opposition, if it does come, is still some ways away. And in the long term, in a country that is now a failing state, that victory may well be Pyrrhic. The Tatmadaw is a desperate force that knows it will face accountability, including the possibility of international tribunals for the army's senior commanders, should it lose. At this point, the military seems increasingly low on options. But it is still capable of wreaking destruction, as its brutal tactics in recent months demonstrate.