Are U.S. Efforts Successfully Countering Terrorism in Africa?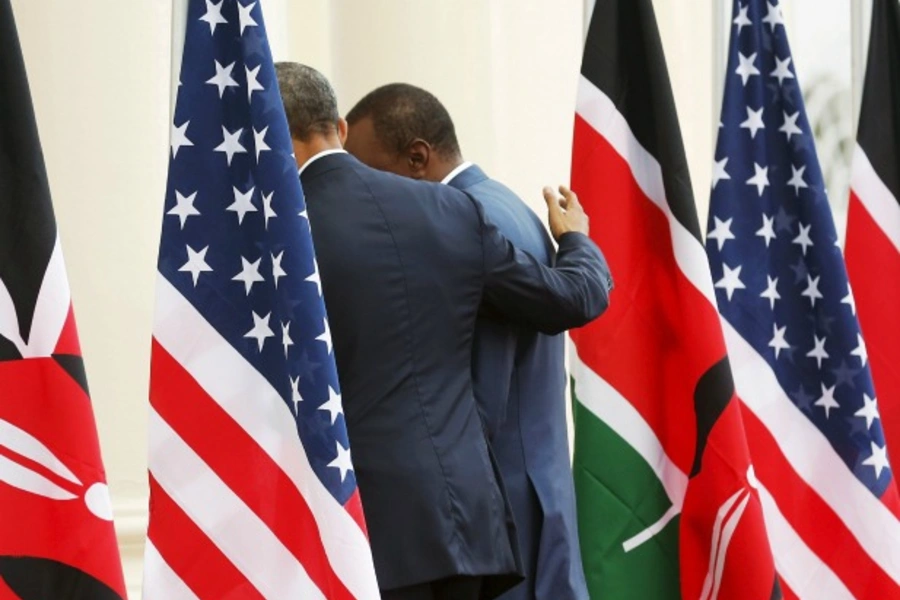 This post was co-authored by Cheryl Strauss Einhorn and Andrea Walther-Puri. Cheryl is an adjunct professor at Columbia Business School. Andrea is a researcher focusing on security sector reform and a PhD candidate at the Fletcher School of Law and Diplomacy at Tufts University.
A key component of the U.S. strategy to counter terrorism (CT) focuses on working with weak states to combat violent extremist threats. While U.S. efforts are well intentioned and may be necessary, this approach toward weak states fails to address pre-existing root causes of poor development, governance, and security. Instead a U.S. budget imbalance, heavily skewed toward defense spending, dedicates far more resources to building partners' security capacity, specifically military and law enforcement assistance, than to addressing what drives people to become radicalized or building competent governance institutions. However, it is these exact structural and policy weaknesses that enable extremist groups to expand their reach across borders and share tactics, training, and weapons with other like-minded groups. The US approach is lopsided. It further destabilizes vulnerable nations and augments global instability.
Since 9/11, the U.S. has launched two CT partnerships in Africa, one to counter the effects of al-Qaeda in the Islamic Maghreb and Boko Haram in the Maghreb and Sahel, and one to counter al-Shabab in East Africa. The pace of U.S. military involvement is accelerating. While three years ago, there were four Africa-based groups designated by the State Department as foreign terrorist organizations, today, there are twelve.
But many of these nations lack effective, accountable security sectors that uphold the rule of law and protect their borders, providing opportunities that bad actors can, and have, exploited. A recent study conducted by the Rand Corporation states African "countries that are most in need of [security] assistance are usually the ones least able to make positive use of it." A former senior Department of Defense (DOD) CT official agrees. "Most of the countries [in Africa] we help are dysfunctional with large swaths of ungoverned territory," he says adding that, since the programs focus on building 'quick fix' tactical military capacity that often includes equipment and arms—provided to chaotic and unreliable militaries—"it's almost throwing money away."
Part of the problem is that terrorism is not always a top priority for countries that have other more pressing problems. When African nations accept U.S. CT assistance they are not willing to reform their security institutions to enable them to put the assistance to proper use. Furthermore, precious local resources are often not devoted to sustaining U.S. investment in infrastructure and equipment.
For example, post 9/11 Mali was the U.S.'s leading Sahelian military CT partner, receiving CT training for an elite unit, the 33rd Regiment des Commandos Parachutistes. Yet despite years of cooperation, when Malian forces deployed to confront Tuareg separatist groups and terrorist organizations in the North, the mission failed. The troops lacked food, water, fuel, and munitions to sustain their effort. Military training and equipment alone does not create a professional security sector; institutional infrastructure to support military action is mission critical.
Even the government doesn't know the impact and effectiveness of U.S. security assistance. Neither the State Department nor DOD use consistent metrics to systematically measure progress or evaluate results. What data collection exists often focuses on outputs not outcomes such as measuring the number of trainees as one of several measures of success. "The lack of comprehensive assessment criteria and analysis poses challenges not only for conducting qualitative assessments, but also for the government's decision-making on future programming and resource allocation, and for congressional oversight" testified Lauren Blanchard, an African Affairs Specialist with the Congressional Research Service before the Senate Foreign Relations Subcommittee on Africa in June 2015.
On a continent that has a poor history of military coups, rebellions, civil wars, poor governance, illegitimate elections, and extreme poverty, a principally security-related CT approach may not only fail to deter terrorists, it may increase instability.