Arrests in the Death of U Ko Ni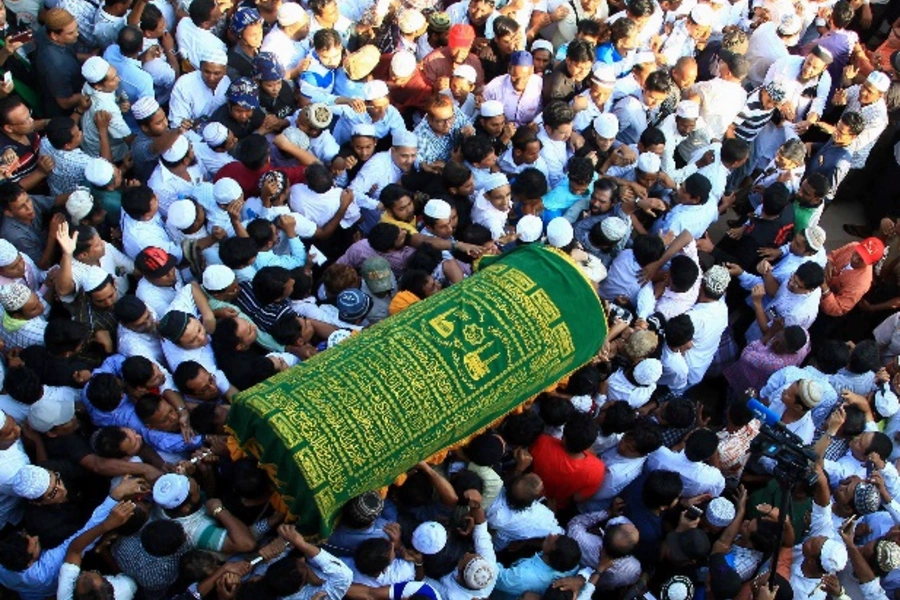 The apparent assassination of an advisor to de facto Myanmar leader Aung San Suu Kyi outside Yangon airport last month has raised disturbing questions about the country's stability, and about Suu Kyi's control of Myanmar's military and police. U Ko Ni, a well-known lawyer and advisor to the National League for Democracy (NLD), was shot at close range just outside Yangon airport on January 29, after returning to Myanmar from Jakarta. He died on the spot.
Although parts of Myanmar – especially Rakhine State and parts of the north and east where the military is still fighting insurgent groups – are wracked with violence, shootings in Yangon, Mandalay, and other major cities in the country's ethnic Bamar center are relatively uncommon. It is difficult to legally obtain a handgun in Myanmar, especially for people who have no links to the armed forces. Friends and acquaintances of Ko Ni reacted immediately with shock to the brazen killing.
Although gun violence is uncommon in Yangon, Ko Ni certainly was involved in several causes that could have made him many enemies in Myanmar. He was one of the best-known Muslims in Myanmar, at a time when violent anti-Muslim sentiments have become common in social media, hardline Buddhist nationalist monks have become mini-celebrities, and violence between Buddhists and Muslims has destroyed many communities in western Myanmar. The anti-Muslim fervor has spread outside of western Myanmar; there have been attacks on Muslims in Yangon and other large cities in the Bamar heartland over the past five years.
For his part, Ko Ni was involved in programs to promote inter-religious discussions and had repeatedly condemned the rising religious intolerance in Myanmar, according to Benedict Rogers of Christian Solidarity Worldwide, a longtime Myanmar observer and activist. In Myanmar's increasingly toxic domestic political climate – a situation combined with a weak rule of law – these actions could have made U Ko Ni a target. Not long after the apparent assassination, Ko Ni's daughter told Al Jazeera, "A lot of people hate us because we have different religious beliefs, so I think that might be why it happened to him."
Ko Ni also publicly pushed for constitutional reform; the constitution that the Suu Kyi government is working under was essentially drafted and passed by a military-installed government. The lawyer had worked on the NLD's 2015 national campaign, and constitutional changes that he advocated would have, in the long run, probably diminished the power of the armed forces. Under the current constitution, the military retains vast power over its budget, as well as over internal security and, to some degree, the functioning of the legislature; the current constitution gives the armed forces so much power that it is hard to imagine the country becoming fully democratic under this charter. The New York Times reported that Ko Ni had been working on a draft of a plan to alter the constitution to drastically reduce the military's political powers. (It is unclear whether Ko Ni would have had any ability to convince lawmakers to push to change the constitution.) Any changes to the current constitution would almost surely be resented by many senior army leaders.
As a result of Ko Ni's advocacy for constitutional change, many Myanmar officials and commentators want to know whether there were links between some members of the armed forces and the killing of Ko Ni. The Myanmar police and army have together launched an investigation into the murder. Notably, in recent weeks there have been several arrests in the case. In addition, the Myanmar police told reporters that they believe a former military officer, Colonel Aung Win Khine, masterminded the killing of Ko Ni.
The announcement of Colonel Aung Win Khine's alleged role has only fostered greater suspicions, in Myanmar, that some elements of the armed forces might have played a role in Ko Ni's killing. Several other suspects arrested in the case also have military backgrounds. But Suu Kyi has been relatively reticent to even speak about the killing, perhaps for fear of further alienating the powerful military. The Irrawaddy reported that, in the days after the startling killing, state-run media outlets did not feature stories about Ko Ni on their front pages, despite the fact that independent Myanmar media ran numerous stories about the shooting.